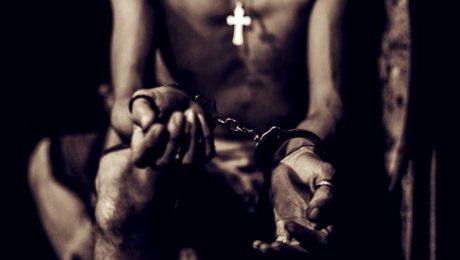 Granted, webmaster Benign0 and fellow contributor Hector Gamboa have already said their pieces about the misleading photo on the front page of the Philippine Daily Inquirer on 24th of July, 2016. It would indeed be kind of redundant for me to write another article about it since both Benign0 and Mr. Gamboa have already said in their statements much of what I want to say as well. So instead, I'm going to address the issue at the bottom of this fiasco which is essentially the "culture of victimhood" which is prevalent in the mainstream media whose agenda seems to be to mislead the common people and railroad the way they think.
I rarely watch anything from local TV channels asides from documentaries but when I do make the mistake of taking a peek at a local TV program, here are a few things that I can't help but notice:
Being a victim makes one heroic or saintly.
This is probably one of the most common things I notice in local TV shows. The protagonist is almost always a girl who is shown to be a victim of circumstance. She is all too often bullied due to being impoverished or because she doesn't fit the local standard of beauty (she has dark skin or something similar) and she does little to improve her situation. Note that she isn't shown to take up a part-time job that will allow her to keep up with the expenses of her peers or to make a move towards joining the right crowd (who will appreciate her friendship) or to take up fashionable changes that will work well with her appearance and make her beautiful. Instead, she remains a victim for much of the show or series and is somehow good simply because she's willing to take all the flak from other characters.
Fate will change everything for the better.
As mentioned by other contributors, majority of our local shows rely on deus ex machina solutions to problems rather than actual thought-out solutions. It's always more about waiting for the knight in shining armor to rescue the damsel rather than actually making an effort to change one's circumstances. It's always more about waiting for circumstances to change rather than actually getting involved and actively changing them by one's own volition.
Everyone who antagonizes the protagonist is evil.
As per the media's preference, everyone who doesn't sympathize or is just generally antagonistic to the protagonist is clearly a villain. It is very rare that a villain is portrayed in any other way asides from being completely evil. Now, I've seen some that have been shown to be people forced into their circumstances and are simply doing what they do because of their family, but there's little dimension to them asides from self-interest and general selfishness. It's like the local media is insisting that people who have done bad things or at least things that seem bad to us are and will always be bad people.
So what does all this have to show?
Simple.
The local media wants us to sympathize with criminals and other dregs of society.
Indeed, if one looks at the said newspaper, it's like they're telling us that the crying woman in the image is indeed a victim of injustice just as many protagonists in local teleseryes are victims of social injustice. They insinuate that the couple pictured on the Sunday paper are simply people driven by desperation to engage in criminal activity just to survive and that their suffering is understandable and should be considered "heroic" by those viewing.
Alternatively, the people who are persecuting said people are therefore evil, because they are antagonizing them. That goes on to include the current administration as it goes out of its way to wage its war on drugs and all crimes associated with it. The local media wants us to think that these noble policemen who are trying to impose a sense of order in our society are somehow the "bad guys" in all of this because they are resorting to lethal methods to put an end to criminality in the Philippines. Any sympathy for these law enforcers are easily overshadowed by their willingness to resort to violence as portrayed by the local media.
What they aren't showing or are desperately trying to hide is the fact that the so-called victims pictured on their front page are equally guilty of their own predicament. It's barely even mentioned how illegal drugs are all too often the cause of the destruction of the youths. Indeed, there are countless children who stop studying simply because of drug abuse and then there are those who become outright criminals because of them. You'll notice how it's not even mentioned that the police probably resorted to lethal violence simply because the people they were trying to arrest were resisting arrest and probably resorted to lethal force.
Ladies and gentlemen, it saddens me beyond measure that our culture has been reduced to this state of pathetic thinking. We have essentially lost sight of righteousness and duty and have simply become slaves to emotion. We are forced to decide on things simply out of pity rather than any form of logic or goodwill. While yes, one can note that it is likely that a lot of criminals do what they do out of desperation, it doesn't mean that what they do is right in any way. Even if they do deserve some sympathy for their troubles that does not mean that they are "good" and that they are wholly undeserving of their fate.
So look, all I'll say that if the victim had been a child who had been driven to take drugs because of being impoverished and/or because of bad experience, I'd be more than a little sympathetic. But a woman who's in tears just because her partner had been killed for fighting cops because he himself sells drugs which can destroy the lives and sanities of children is a completely different story.
I HAVE RETURNED TO LAY WASTE TO OUR ENEMIES!