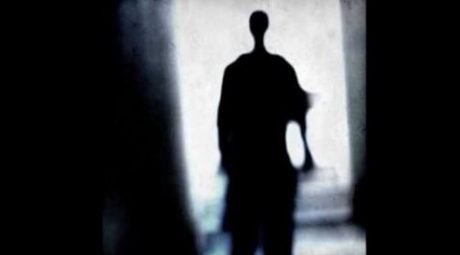 A lot of people are already complaining about Mayor Duterte's recent statement on implementing a curfew when he becomes president of the Philippines. Truth be told though, while I didn't vote for him, I have to agree with this move should he choose to go through with it when he finally reaches Malacanang. Sadly, while Filipinos are eager to get hold of the latest technological trends, Philippine social dysfunction pretty much remains intact. Worse, some issues not only remain unaddressed over the years but have, as a matter of fact, only gotten worse, considering the dismissive attitude of many authority figures in the Philippines.
As one of our commenters here like to point out: Sexual predation is not just a foreign issue. There are actually a lot of sexual predators on our very own soil who are also Filipinos just like you and me. I don't know if you've been keeping up with my works here on GRP but one of my big reasons for getting on here is "Daisy", a young girl who was victimized by a sick and twisted Australian pedophile named Peter Scully. Also, just recently, I read a news article about a 7-year-old girl named Myla Rosales who was brutally raped and killed by three men and that the Commission on Human Rights seem to be dedicated in protecting the rights of the latter.
I am writing this now so that any parent, teacher or guardian reading this can make small but certainly effective steps to better protect the children they care for. In just a few weeks time, school days will be once again be upon us and our children will be up and about our streets and various establishments. It's best to make the necessary precautions, preparations and adjustments for the up and coming busy days of our children.
1. Make A Curfew
If the child we're talking about is a late teen, then don't be surprised if they don't follow it to the letter. However, if the kids we're talking about here are like 14 below, it's always a good idea to have them home before sundown. It's okay for them to have fun with their friends but remember that this day and age has a lot of hidden dangers for children.
Set a time for them to come home, preferably in the time between 5:30-7:30. If they haven't arrived within 30 minutes, it may be a good idea to start asking neighbors and friends about where they may be. If they remain gone for more than an hour, calling the authorities would be a wise move.
Look, while it may all be a false alarm, my motto has always been: "Better safe than sorry."
If it does turn out to be a false alarm, you may look foolish but let me tell you that it's better to look foolish than for it to turn out to be real after all and for your child to remain missing.
2. Be Mindful Of Your Child's Acquaintances
It's always a good idea to know who your child's friends and acquaintances are. Truth be told, one of the reasons certain bad "incidents" happen is because there are parents and guardians who don't take the time to know their children's acquaintances well enough.
Here are a set of tips for knowing your child's acquaintances well:
List down the real names of all your children's acquaintances (teachers included)
List down their respective contact information like phone numbers and email address
List down their addresses and places they usually frequent such as malls or eateries
3: Be Aware Of Your Child's Online Interactions
One of the scariest facts of all is that modern technology has allowed the propagation of child abuse on a global level. Worse, monsters like that of Peter Scully actually made a living butchering innocent children on camera which was streamed through the internet.
That is why it is a very good idea to keep tabs on your child's online interactions. My gaming community takes great pains to keep our online society free of any sexual predators as they are known to infiltrate online communities. It's always a good idea to ask about your child's activities online and whom they regularly interact with and make sure to keep them away from suspicious individuals who invite them to visit sites of questionable content or want to meet with them under suspicious circumstances.
I HAVE RETURNED TO LAY WASTE TO OUR ENEMIES!