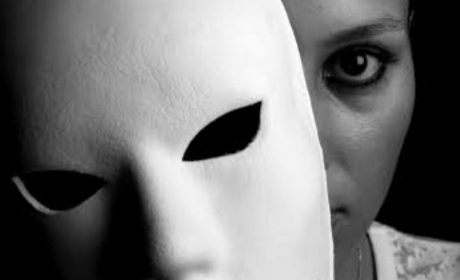 "Principle." A fairly simple word, isn't it. Three syllables and about nine letters long. However, what's sad is that it's meaning is lost on a lot of us Filipinos. Thing is, it may sound simple but to put it into practice is something else entirely.
So just what are "principles"?
Well, to have principles means sticking to one's guns. It means that when you make a decision, you'll stick with it to the end and if you make any mistakes, you'll own up to them when called out on it. It also means that when you find yourself in an advantageous position but think you did not earn it fairly, you will willingly give it up because you know for yourself that you did not deserve it.
Principles also tie in with one's sense of honor. Having a sound set of principles and following them through regardless of your situation, marks one as truly honorable. For instance, you find yourself competing in a contest that you soon realize is rigged, instead of continuing and winning, you either stop playing or, even when you do win, you step down and declare that you are unworthy of the title. Alternatively, if you play for a team in a competition and your team loses, you congratulate the other team and stick with yours until perhaps eventually, you manage to secure a win.
Unfortunately, the idea of principles and the way they're supposed to work in this country is entirely a different story. Like everything else, from concepts, to actual objects and people, everything is tainted with the dysfunction of our culture. It's why we all too often end up with avaricious religions, twisted ideologies, tyrannical authority figures and, of course, people who can't even be taught to follow simple instructions and cry like babies when called out on it.
Now we have a vice president who seems too afraid to stick to her guns. Did she cheat her way to her title? Well, that's not for me to judge. However, given the questionable way her votes seemed to fluctuate throughout the election process, the suspicion of electoral fraud does indeed have some basis. Unfortunately, her utter refusal to allow for any recount pretty much sums up the kind of person she is. So it doesn't matter if you cheated as long as you win, eh? It doesn't matter if you come off as a possible pawn of an elitist political faction as long as your opponents don't win, eh? It doesn't matter if said elitist political faction is a staunch opponent of the man you married as long as you get what you want, eh?
Then we have this boxer-turned congressman-turned senator who says he was with the upcoming president all along. Yes, this is the same guy who approved the BBL and then changed his mind later when he actually read the thing and realized that it included one of the places he governed over. You know, for all your Bible-thumping and attacking the LGBT community, you never seem to bother with the wisdom written in the Good Book, do you? It's always about convenience with you, isn't it? When you want to shirk your political duties, you say you have practice and when sportsmen want to examine you for fairness, you up and say you have political duties?
I HAVE RETURNED TO LAY WASTE TO OUR ENEMIES!