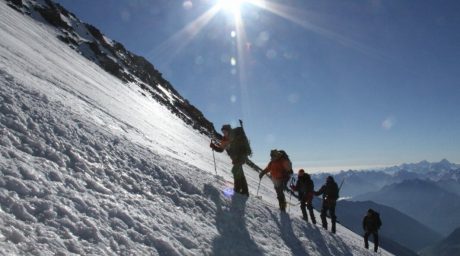 With Mayor Rody Duterte's trail-blazing ascent to the presidency, we may have to rewrite the books on the ins and outs of politics in the country. He was from a marginalized region of the country way down South with a thick Visayan accent, had no pocket money of his own to launch a national campaign, came into the race late, left-leaning, gun-wielding and hardly resembling your typical showbiz mestizo from Imperial Manila that Filipinos are head-over-heels beholden to. How he pulled off such a feat is up for historians and analysts to chew on for many years to come.
There is no clearly defined equation or formula on how to get to the top in Philippine politics, but it's very much like romance; you can't really tell which combination of traits a man or woman would consider of critical weight in choosing a partner. But one underlying common denominator for all politicians in the Philippines to making it big is a good mix of popularity (name recall), competence (abilidad) and charisma (mass appeal).
Five Routes to Malacañang
If Jesus claimed "I am the way and the truth and the life. No one comes to the Father except through me," in the case of the top government post in the land, there are various routes that one can take to get there. For all wannabe future presidents of the Philippines, listen well and plan accordingly.
1. Political Dynasty Route
This is the widely traveled traditional hiker's trail to the apex. Just look at the number of people trying to seek public office by riding on the established political brand name of their politician parents or ancestors. We saw Gloria Macapagal Arroyo and NoyNoy Aquino; and now Mar Roxas and Bongbong Marcos are banking on their famous last names to get to higher office. It works most of the time, but not all the time. This usually involves being long entrenched in a powerful political clan or party with a vast machinery, strong elaborate connections, and a huge war chest to spend millions on a nation-wide campaign.
Along this route goes the tried and tested "corporate ladder" of getting to the top. Start as a mayor or governor, then move to be a congressman or senator, and finally to the top national post. After a stint in congress, Abby Binay recently won as Makati mayor; we will likely find her further following in her father's footsteps.
2. Showbiz Route
Being on national TV or the big screen is about the most effective way to becoming a famous hit household name and talk of the town anywhere in the country. Let's lump together all the action/romance/comedy actors/actresses, news casters, talk/game show hosts, basketball players, boxers, singers and every variant of the entertainment and sports industry. The rule is easy:
maximum visibility = popularity = votes
After the anti-meritocracy Yellow camp came into power, we have seen a relentless barrage of people retiring from showbiz and entering into the political scene. Even people like Erap and FPJ with hardly any credentials for the office were emboldened to pursue their national wet dream. Now it looks like Manny Pacquiao is on the way. But it is a comfort to see that the electorate is maturing and evolving as the likes of Edu Manzano and Alma Moreno didn't make it to the Senate's magic 12, which is like being just 2 steps away from the top post. Dream on guys, but it looks like Filipinos are finally waking up.
3. Controversial Headline News Route
Virtual nobodies can become instant one-day superstars by finding a way to be on the headline news; and what's more effective than stirring controversy or inducing trouble? Look at how military rebels like Honasan and Trillanes (following their idol FVR) are now big political names, with the latter even getting more media limelight by attacking other big-fish politicians. Having your name flashed on prime-time news or highlighted in bold on the headline of our national dailies is the most cost effective way for people with no pocket money to reach the top. The often unsolicited service of the hounding flies of the news/media industry is free – so why not avail of it? This is an effective route for people with wild imaginations who have nothing better to do than look for trouble.
4. Necropolitical Narcotics Route
Starting with Cory, who we may suspect had her heart-ailment-stricken dead-dog-anyway husband assassinated on the airport tarmac that fateful day, we have had a long string of copycats on this avenue of using their deceased relative as some kind of powerful drug to capture the heart of emotional gullible sympathy-voting Filipinos.
What was effective for India's Ghandi family was discovered as a new open crack into Malacañang Palace. Cory used it, and so did her son PNoy. Like some virtual domino effect, who knows? They might have PNoy killed so Kris can win by a landslide in the next elections. Grace and Leni used the technique recently, showing enormous success. Watch out Mar; Korina might someday find your casket handy.
5. "Champion of Radical Change" Route
If you recall, Obama rode on the slogan of CHANGE (with a matching book he authored "The Audacity of Hope"). This sells well for a disgruntled populace who are tired of all the bullshit they see in the incumbent and his administration. With Obama's skin color symbolizing a new era of a radical shift in America, his hope of change swept the country in a wave of euphoria as he barreled his way to the Oval office.
Likewise, Cory sold us the idea of freedom, hope and people-power-driven change, and the Filipino gladly bought it – hook, line and sinker (to many people's regret). Du30 is now the symbol of radical change, as he does everything that is opposite to the political-correctness rule book, much to the masses' surprise, amusement and delight.
Even this early into the transition stage, we are already seeing him drawing up the plans for a Constitutional Convention (for his pet project, a federal government setup, and fixing the 60/40 ownership rule) and warning all to get ready for radical changes in lifestyle with curfews, time limits for drinking/karaoke, and smoking bans. In stark contrast to PNoy, he is just so radically fast that he even plans to bypass Congress by issuing an Executive Order rather than to wait for a bill to effect the long overdue "freedom of information."
Life is a sinusoidal wave, and we will keep on seeing that 180-degree U-turn take turns alternating up and down on the curve of human existence. We are now offered change from incompetence to meritocracy, from apathetic ivory-tower rule to inclusive growth, and from a polished-demeanor statesman to a care-free cussing iron-fisted rogue. After 3 decades of sham democratic freedom, we are back to a strongman.
After yet another 30 years, will Filipinos (tired of discipline-imposing restrictions) come back begging and clamoring for the return of the Yellow camp's anything-goes leadership? Only time will tell.
Zealous revolutionary advocate of bringing back common sense for the common good in a land of dysfunctional and delusional zombies.