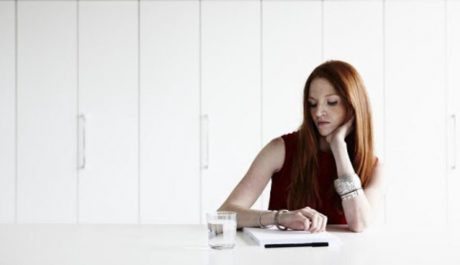 People keep asking me why I seem to have chosen to keep quiet about politics save for the occasional spoof article and instead focus on smaller issues in our country. Well, the thing is, as I've come to discover, politics isn't really what's wrong with the Philippines. No, the real problem in the Philippines isn't them; the real problem here is us, the common people and how we choose to perceive the world around us and how we choose to think given what we sense. See, I remember the great Chinese philosopher Confucius mentioning something about culture being the root or source of one's morality. When you look at the various dysfunctions in Philippine society, you can trace just about all of them to a facet of our culture that is deeply flawed or outright malignant.
Okay, here are two scenarios in movies I've watched:
The Hobbit: An Unexpected Journey
Galadriel, the elf queen from Lord of the Rings and The Hobbit asks Gandalf the wizard why he has so much faith in the character of Bilbo Baggins, the hobbit. Gandalf's reply is both simple and heartwarming at the same time: Bilbo, while small and seemingly insignificant in the grand scheme of things, has goodness in his heart and even a small ounce of goodness can mean a lot in a world saturated with evil and, indeed, it is Bilbo's innate goodness, especially his courage, that allows him and his friends to succeed in their quest.
This Is The End
A film about the apocalypse that features celebrities portraying themselves of all things. Anyway, in the film proper, James Franco almost goes to heaven thanks to making an act of self-sacrifice. Note almost. What happens is that he becomes too smug and decides to make an act of pettiness that gets him a gruesome death instead of the salvation he was hoping for. If he had only stayed good, perhaps, things would've been very different for him.
So what's my point, you may ask?
Well, in both films you'll notice that it's not just the big things that really count in our lives and determine who we are as a people. The little things, no matter how tiny or inimical, count also. You might be able to save a woman from a burning building but if you're still mean to people and treat, say for instance your house staff poorly, then you're still a bad person.
So, at the end of the day, while we may vote for good political candidates who have the potential to change the country yet are not willing to change ourselves, then it's all for nothings. As long as our dysfunctions as a people remain intact and unchanged, then our country will always be dysfunctional. No politician or leader can ever really change us if we refuse to mend our ways to become better people.
And that, ladies and gentlemen, is why I find it futile writing about politics in the Philippines since, so few even care to read the thing and understand its true meaning or even bother reading it at all. What's really sad is that while people bravely clamor for "change" this election, I sense very strongly that they will be the first people to start crying bloody murder once that "change" is forced upon them and they are no longer allowed the luxuries and comforts allotted to them by our dysfunctional system. Change begins internally just as you can't build a house from the top-down but instead from the bottom-upward.
I HAVE RETURNED TO LAY WASTE TO OUR ENEMIES!