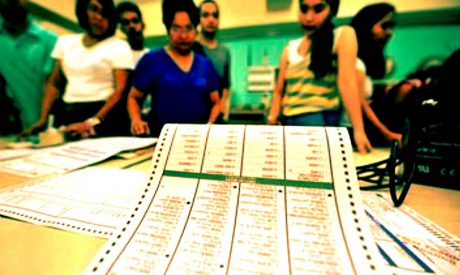 It's pretty simple actually. You just open a menu or dialogue box and type in a set of words or a code like "power overwhelming", "born to run", "there is no spoon" or "set stage vampire 69" and voila, the game physics will change to suit your needs whether it's making your army outright invincible, tireless, granted limitless power or get your sexy vampire ally to fall in love with you, respectively. Of course, real life isn't a video game and cheating doesn't carries a very different kind of connotation outside the Koprulu Sector, Nevendaar, Azeroth or Tamriel for that matter.
Right now, there's a growing commotion that some form of cheating is taking place in the current elections. There are those who outright state that the Leni Robredo camp is cheating the Bongbong Marcos camp due to the former's rapidly rising vote count. What's sad though is that cheating isn't just something you'll find among politicians and gamers in the Philippines. Cheating is almost ubiquitous throughout our society from the lowly voters who are all too willing to sell their votes for a measly amount of money to corrupt cops who accept bribes to overlook heinous and sometimes even terrible crimes.
Thing is, taking advantage of the system may seem cool and all but, upon closer scrutiny, you'll realize that it's just another of the self-destructive aspects of Filipinos. For one thing, by choosing to cheat at almost every opportunity and eschewing fair play, one prevents personal growth and self-improvement. While I am willing to admit that I myself cheat from time to time, I try to avoid cheating in the various games I play as it takes out the challenge and, when used too liberally, the entire game system suffers from too many discrepancies and may even crash if allowed for too long.
I think that the Philippines today is really no different from a video game that has been loaded with too many cheats and mods to the point that the entire system has become glitchy and outright broken. Just about everyone wants to take the shortcut to progress and prosperity and these in turn foul up the truer and longer path to greatness, thereby preventing others from reaching any kind of victory through will and industry. With our laws filled with loopholes, our rules with workarounds, our law enforcers willing to overlook them all and our lawmakers breaking every single one of them at almost every opportunity, is it really any surprise that so few Pinoys are even willing to respect the laws at all?
While I may indeed be an unabashed Marcos supporter, I refrain from accusing Leni Robredo of cheating until evidence of illicit activities actually surface. There are enough people throwing accusations of cheating on a regular basis from simple barrio-level beauty pageants, children's competitions to political debates and I don't want to throw more fuel into the fire. Let us support the idea of democracy and all that it entails and let us not declare someone a cheater until there is enough proof to prove them as guilty. Still, I hope that this recent shift in voting is part of the people's will and not a result of cheating.
I HAVE RETURNED TO LAY WASTE TO OUR ENEMIES!