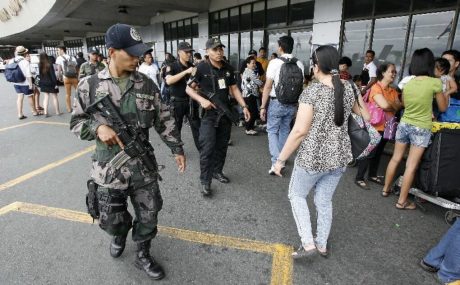 So here we are ladies and gentlemen, just a few more weeks before election day. In my neighborhood alone, just about everyone from 8 to 80 are discussing the upcoming election and who has the best chance of actually winning it. While I've always been the skeptical type, especially when it comes to the future of the Philippines, I cannot help but feel at least a little hope that things may yet change for the better. However, even with that mind, the odds of that actually happening are rather remote at least based on my own observations. You see, the biggest obstacle to progress in the Philippines aren't their politics, foreign influence or poverty but the dysfunctional nature of Filipino culture itself.
As I write this, I cannot help but notice the way allies of the Liberal Party (LP) in the media go out of their way to vilify and demonize the Marcos regime and all that took place all those years ago. They constantly insist that President Ferdinand Marcos was a tyrant who oppressed the people and robbed the people of their hard-earned money through corruption. Of course, I'm willing to admit that I wasn't around then and I don't have any actual evidence to prove anything. Still, it's kind of strange how the LP is trying to scare the common voter into thinking that if Senator Marcos wins the vice-presidency, he will bring about "Martial Law 2".
Now, I have to ask: What's wrong with "Martial Law" in the first place?
Okay, like I said, I wasn't really around back then and have very little knowledge of what actually transpired all those years ago. However, I will have to say that considering the kind of attitude that typical Pinoys have, perhaps it would be a good idea to cut back on some of the more questionable freedoms that we possess. For instance, notice how so many Pinoys lack the discipline to dispose of their trash properly which eventually leads to devastating floods.
Worse yet, our lack of discipline isn't the only thing that's destroying us as a people. Truth be told, Pinoys are some of the most apathetic people in the world. As long as something has little to do with them one way or another, they're not going to care one bit. It doesn't matter to them if some poor kid gets gang-raped by drug junkies out in the streets as long as it isn't their kid and they won't even raise a brow if some old man is shot by some thug.
I remember writing an article about "Daisy", a little girl who was victimized by a sexual predator from Australia. Once again, typical Pinoy behavior played out and nothing was done to prevent the incident and there was very little media exposure on the subject. Indeed Peter Scully, the human monster responsible for the brutal death of the 18-month-old girl, managed to avoid the law for roughly four years before he was captured. I don't know about the rest of you and I don't really care because I am more than willing to sacrifice a few of my freedoms in order to keep the children of my country safe.
I HAVE RETURNED TO LAY WASTE TO OUR ENEMIES!