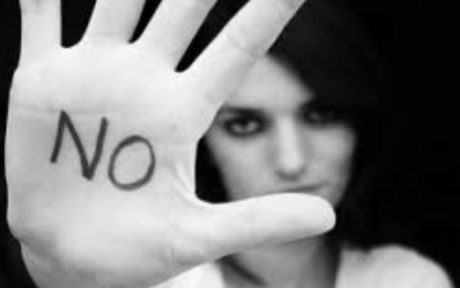 Just recently, Davao Mayor and Presidential Candidate Rodrigo "Digong" Duterte received considerable flak from supporters of the other candidates as well as those from his own camp when he made a joke out of an Australian rape victim. Not long ago, as some of you may very well remember, ABS-CBN comedian Vice Ganda also made a rape joke that involved GMA journalist Jessica Soho which was one of the big things that made people lose interest in him. Now that I think about it, rape jokes are all too common in our country and are a frequent source of black comedy. Heck, even I engage in telling nasty jokes that involve rape and pedophilia when alone with my close friends.
However, I really need to question saying such jokes in public speaks of a deeper and more disturbing aspect of our society. Now yes, as I've already mentioned, I may tell rape jokes and worse in private gatherings but experience has taught me that saying them in the presence of strangers (especially when minors are involved) is very bad form indeed. Based on what I've learned, we really need to stop telling these kinds of jokes because they don't paint a very pretty picture of who we are as a people.
Here's why:
They are an Insult to Actual Rape Victims
Thing is, rape isn't anything to laugh at. Sure, they make good black comedy jokes but in all honesty, they can be deeply offensive to actual victims of rape. Yes, I tell the same kind of joke from time to time but I've learned over time (and painfully at that) that they're not exactly funny for everyone.
So I'm gonna go out on a limb here and tell a bit about my personal story. Take note that I'm not putting this here to earn your sympathy. I'm putting this here because I want you to gain a better understanding of what I'm talking about.
As a young boy, I was sexually molested by my own biological father. That incident broke me in ways I can't even begin to understand or explain. Thinking back on the incident now, it's probably one of the biggest reasons I'm somewhat of a nervous wreck today. To this very day, even as a grown man, I still have nightmares about that disturbing episode in my life even if it was just a few minutes. It was one of the many reasons my mother agreed with the idea of separating with my father at the time.
Unfortunately, to this day, my biological father treats the incident as some kind of joke. He insists that he was just "fooling around" with me and meant no malice with what he had done. He kept insisting to my furious mother at the time that I even made up some of the details that transpired despite the fact that I was a bawling heap in the corner of our room. My grandfather, on the other hand, was utterly disgusted by what happened and thought that keeping me away from my father was for the best.
It "Normalizes" the Idea of Rape
Like I said, "rape" isn't funny, especially for the people who are victims of it. Sure, they might put up with it and sometimes even make a joke of it but on the inside, it haunts them to no end. It's there when they interact with other people, it's there when they look at themselves in the mirror and it's there when they finally go to sleep. It's not something you will ever forget and unlike most memories you can eventually laugh at like when you vomited on your boyfriend/girlfriend while you were drunk or the time when you ate something that didn't agree with you and ended up pooping in your own classroom as a kid, you won't be comfortable sharing it with others.
However, making a joke of rape makes it almost seem normal to some people. This is especially true when there are children involved as they can be easily gullible and may even believe that lascivious acts and general lewdness are the norm. For many years even, my father tried to convince me that what he did to me was just a "joke" and therefore "normal".
Unfortunately, while cases of rape in our country might be common and may even be rising, that doesn't exactly make it "right", does it? Worse, considering the mentality of typical Pinoys, many misguided youths might start thinking: "Since a lot of people are doing it, maybe I should too!"
It's Mysogynistic
Like I said, even I make rape jokes from time to time but you have to understand that not everyone will find them funny, especially women. Of course, while they can indeed be funny from time to time, one still has to be careful when and where they are to be said. The thing with rape jokes is that they all too often depict women as sex objects whose only real value is giving pleasure to men. Now, while the person telling the joke might not mean it, it might not sound the same to another person who may or may not be a victim of rape.
Truth be told, some people who have traumatic experiences might not even see rape jokes as "jokes" at all and may perceive them as attacks on their person. They can be easily misunderstood, especially by the wrong kind of people and the big problem here is that the Philippines is just filled to the brim with the wrong kind of people. Sure, one might not look down on women, but telling a rape joke under the wrong kind of circumstances might make you look like you are.
***
Now look, let me make this clear: This article isn't here to judge anyone or any political party. I wrote this because I think that we can make better jokes than those involving rape. This isn't even about Mayor Duterte or even Vice Ganda. This is about us Filipinos having a better sense of humor.
Also, I don't really find anything wrong with rape jokes so long as they are delivered in the right and proper venue like private parties or inside comedy bars. Similar to what Mocha Uson (one of the celebrity supporters of Mayor Duterte) said about "twerking", one must show discretion when choosing a venue for one's antics. I hope this made sense for all of you.
I HAVE RETURNED TO LAY WASTE TO OUR ENEMIES!