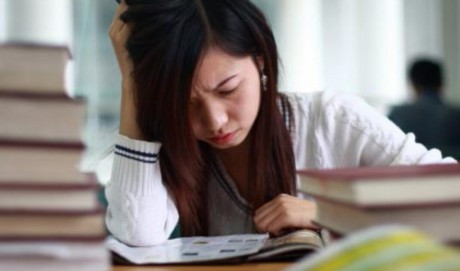 It's amazing how the dysfunctional mindset of Filipinos permeates the entire society, and that it's not just the monopoly of the poor and uneducated. You will encounter a supposedly professional licensed civil engineer making excuses for being late in his building project because they have a barrio fiesta, or a supposedly U.P. graduate squandering a business opportunity by buying unnecessarily expensive office chairs and luxury vehicles for a new start-up for which they just loaned a meager few millions from a bank.
One's educational background or top-rated alma mater does not guarantee Filipinos will be making wise choices after they graduate. Just look at the poor quality of management decisions made by PNoy Aquino and Mar Roxas (both products of Ateneo). It's also sad to see a lot of time devoted to unnecessary topics in the classrooms, such as teaching about Rizal's family history, calculus for those who won't be using it, or translating things into Tagalog.
Misappropriation of Limited School Resources
We have just transitioned to the K-12 (Kinder to Grade-12) system and a few fortunate Filipinos will be lucky enough to graduate with a college-level degree afterwards. But if you look into the content (subjects) and quality of education, you will find the system to be very wanting. Rote memorization (rather than critical thinking/analysis), spoon feeding, research that is merely copy-pasting from Wiki, and a lot of baggage taught that is eventually unused by the graduate. From my estimate, a typical Filipino graduate will only be using about a fourth of what he learns in school when he finally lands a job – and that's if one is lucky, since many of them end up misemployed (a nurse working as a clerk) or underemployed (a doctor working as a care giver). Then in five years, much of what was learned will also be obsolete.
If only the Department of Education and the architects of course curricula in schools took a retreat to Mt. Pulag, sat down overlooking the clouds, and reflected deeply on what really mattered for our youth. The entire society would be transformed if only we focused on teaching our students the right material during the small window of opportunity open to the State to form their malleable minds. Proposed are some topics I believe we should get schools involved in.
Three Topics which Schools Should Teach
Parenting. Not just family planning or sex education. Parenting is a life-long endeavor that deals with raising children so that winner values and habits are formed that can be the foundation of a strong nation-building citizenry. Problem is: the parenting role is relegated to the household maid, TV, school, or church because parents simply don't know how to raise kids. If you cannot make a copy of yourself onto the next generation, it will be a dead end for your essence no matter how successful you are. Parenting is discipleship. It is getting children deeply involved in what you do and having them learn closely by following your example. There are techniques on how to get kids to obey happily and these should be taught to students, since a large portion of their time after graduation will deal with child rearing and not solving calculus or chemistry equations.
Spending. There are skills needed in managing personal financial resources in such a way that families and businesses don't go bankrupt. The reason why a lot of Filipinos end up begging for and borrowing money from OFWs and foreigners is that they are just so dumb in allocating/planning out the use of their money. Why are people from the North (Ilocanos) and Chinoys (Chinese Filipinos) so thrifty? Why are so many maids and bhoys hailing from the Bicol or Visayas regions? The difference lies in habits formed in which they either save/reinvest a percentage of their income or impulsively get the next cool gadget or next MLM product craze. How to manage one's meager resources should be taught to students from a young age when they are still handling tens of pesos. Filipinos should realize that he who is faithful in little will be faithful in much – especially when some of these young people will be managing billion-peso budgets on the national scale someday.
Scheduling. I learned Gantt charting from my dad. It was from my older sibling that I also learned to create a weekly schedule of allocating personal study (homework/lesson reviews) to vacant blocks of time outside school hours. I learned milestone based mid-term/long-term planning in church. In counties like Japan, students are taught the importance of having a rhythm in their schedules, and to ensure it is not disrupted. In some disciplined families, there are curfews and TV/internet time is controlled. Why can't these be taught and practiced regularly in Philippines schools so every citizen is equipped with a standard set of time management values? No wonder why after a student graduates and goes out into the real world, they can't keep up with their commit dates and lag behind in an increasingly globally competitive world. "Filipino time" and being late due to pathetic excuses like heavy traffic, heavy rain or heavy menstruation should become a thing of the past.
Common Sense for Pinoys
As insulting as it may seem, I think Philippine education should focus more on teaching basic common sense than on information and content dissemination. In fact, if only Pinoys are trained to listen to that still small voice of wisdom (common sense) in their heads more attentively, much of the disasters and chaos that plague our society could be prevented and poverty alleviated.
What I see really wanting in Philippine education is the practice and formation of good values in students. So what if your head is full of the latest and the greatest in your field? If you don't know how to manage your own personal life in such a way that your handling of family, money, and time doesn't get in the way of you becoming the next Steve Jobs, Jack Ma, or Elon Musk, a lot of potentially promising Filipinos will never make it big – which is why we continue to lag behind the rest of the successful tigers of Asia.
Think about why Chinoys have far better business acumen than the typical native Pinoys. Much of what they apply is actually just basic Confucian common sense handed down through generations and practiced and modeled by the parents in a family business setting.
Life will get increasingly complex, and involves a balancing act that entails multi-disciplinary multitasking much like walking on a tightrope while juggling 3 balls in the air – so shouldn't our schools begin to train the future generation more practically on how to face it?
* * *
PS: Duterte seems to be the only candidate wanting to radically change what's taught in Philippine schools. Here's what I've got to say (a recent reply I gave Sick_Amore):
I want to see what happens to the Philippines under a DU30 presidency. Among the 5, he is the most unpredictable experiment. It will definitely be more fun in the Philippines under him. I hope you guys don't deprive me of this interesting comedy show – that's all there is to this country anyway: entertainment with the most laughable headlines.

GRP bloggers like happy vultures will have another guaranteed 6 more years of satisfying fun gorging on this decaying carcass of a country with DU30 spicing it all up like hot chilli sauce!

Look at how UPLB Umali Hall was jam packed to hear DU30 compared with Binay's visit. Have some culinary adventure for a change guys – gasgas na ang Jollibee, McDo at KFC!
Zealous revolutionary advocate of bringing back common sense for the common good in a land of dysfunctional and delusional zombies.