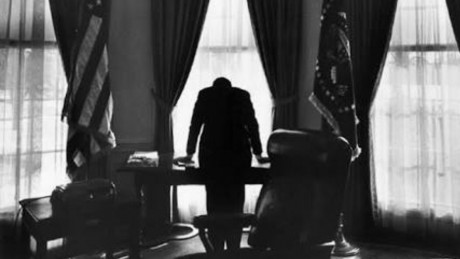 Imagine a fashion brand that is in need of a marketing VP to boost its appeal to the middle class, an Asian cuisine restaurant that needs a chef to introduce Indian food into its menu, or a top-ranking university that needs a Physics professor to spearhead its research thrust in materials science.
These companies and organizations usually do not leave the selection of the key people critical to the success of their operations and growth to the lowliest employees who are hardly aware of what qualifications and experience are essential for the critical task at hand. For instance, Henry Sy does not ask all his sales ladies across the nation to vote and choose who will manage the SM mall they are building in the next fortunate city.
Selecting the Right Person to Fill a Vacancy
A job interviewer looks for applicants with a long history of experience in the position they need to fill. The search body or screening committee usually looks for former projects handled, positions held, and records of past success in the applicant's resume.  Considering the fact that it is easy to hire but difficult to fire, job interviewers are very keen on ensuring they find only the best and most suitable person for the role, as if the very survival of their organization depended on it.
A democracy such as the Philippines however does not work this way. A popularity vote is a decision made by people usually unqualified themselves in deciphering and differentiating who is qualified for a job or not. The reason why this country keeps electing inept officials into government positions is because we ask incompetent fools to decide for us.
Why do we ask the squatters, criminals and addicts to decide who should manage their city? Will they choose one who will demolish the destructive elements they hold dear? How can we ask scavengers and beggars to find visionaries when their myopic eyeballs can't see past the next meal they wish to put on their tables?
Choosing the Right President is Simple Common Sense
Regarding the question at hand: is executive experience essential for the next chief executive of this country? This is a tough one for many Filipinos. But to help fire up some of those dormant synapses in their coconuts, an analogy could help: How do you think a janitor will fare in conducting research required for a Physics professor, or how would the food taste if we hire a sales lady to cook exotic Indian food for an Asian restaurant? You decide.
For this coming elections, only a handful of candidates have executive/management experience they can carry over and draw from when they move up to the next level of responsibility; and even fewer have careers that blaze with a trail of success behind them. I think it's basic common sense to wish for someone who has held the executive role of managing at least a city or a province to take on the job of managing a country. Or should we leave the most critical role of taking the helm of this country and propelling the direction of 100M people and the future of their children to an inexperienced newbie?
If our people are unable to see the logic behind simple questions such as these, then we are bound to stay stuck on the path of mediocrity, corruption and incompetence for many decades to come. Can common sense save the day?
Zealous revolutionary advocate of bringing back common sense for the common good in a land of dysfunctional and delusional zombies.