Ghosts. Yes, those things that many assume are dead people who are somehow still walking around. They come in many forms according to witnesses, from pretty ladies wearing white to headless priests in black. You see this kind of story just about anywhere in the world, not only in the Philippines. In Japan for instance, people go the extra mile to see a loved one buried with all honors and ceremonies so that they can "cross-over" into the Hereafter with as little trouble as possible. In India and China, people put small tokens of food on plates as a kind of offering for whatever spirits live in their general vicinity.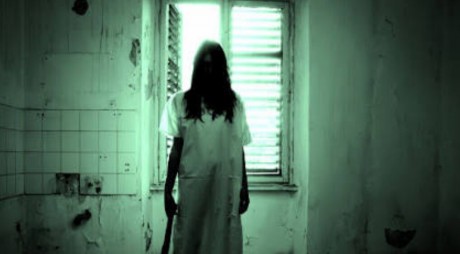 Yes, I know this is February and Halloween has long been over. However, I thought to bring up the issue due to the fact that one of my recent posts on FB generated quite a bit of attention and also because I think some things need to be said regarding the issue. Of course, due note that I am not writing this to scare anyone or to convince you that ghosts either do or don't exist. Your beliefs are your own and only you can change them, I have no right whatsoever to disprove your beliefs or make you believe in something else.
Okay, so let's start with a story. And yes, it's true and yes, it's disturbing in a number of ways. This is one of the cases my employer (she's a psychological counselor ladies and gentlemen, not a paranormal investigator) and I have been on and one of the strangest ones to date. I have removed some key details such as our client's identity, where this happened and when it took place for the sake of both privacy and safety.
Anyway, on we go. It began with a young girl of about 16 who we can call "Leda". Leda isn't very popular in her school although, if you ask me, if you point her in the right direction, teach her the right skills and get her to make herself look more presentable, she'd be firecrackers. Her performance in school is mediocre at best and abyssal at worst and, according to her, she feels "invisible" in class. That is, no one seemed to "see" her, let alone care for her. Indeed, if one asked her classmates, they would insist that she was somehow both weird and creepy to them and that she had few friends if one could call them "friends" at all.
Now, Leda claims to have a boyfriend whom we'll just call "Carlo". Anyway, Leda says that this Carlo is the only person who cares for her in her school. Indeed, were you present at her interview, you would see how she would insist that Carlo cares more about her than her parents ever did. This is probably quite strange considering how much effort her parents put into keeping her in school and making sure she has everything she needs. Stranger still is the fact "Carlo" has been dead for more than two years and Leda is still dating him and what's worse is that she knows it too.
"Carlo" was also a student who studied in the same school that Leda went to. Unlike Leda, Carlo was very popular especially with the opposite sex. He was well-known as a singer in a local band and also played basketball for the school. Sadly, the young boy took his own life because he had to breakup with his girlfriend at the time as the latter needed to move to another country for her studies. Carlo jumped off the roof of the school building shortly after his girlfriend left the country.
Despite this however, Leda seems to be adamant that Carlo lives on as a ghost and has chosen her specifically to be his girlfriend. She claims that she made contact with the dead young man when she and some of her acquaintances used a Ouija Board on the same rooftop that Carlo jumped off from. My employer was soon called after Leda made an attempt to commit suicide so she could finally be with "Carlo". Now my boss is pretty good at issues like this and, after a certain length of time, she finally got Leda to move on and forget "Carlo". It wasn't easy though as Leda was so obsessed with Carlo at the time that she would violently defend his existence and even went as far as attacking her own father with a knife because he insisted that "Carlo" wasn't real.
Anyway, on our way back, my employer told me that Leda wasn't the first of her clients to behave in a similar manner. Indeed, there were more girls (and some boys) like Leda than what my boss was comfortable with. Usually, these were often harmless phases in life and most people outgrew them sooner or later.
From a more clinical and secular perspective, my employer explained that "Carlo" was more or less Leda's imaginary friend. Due to her loneliness, she created a "someone" who would care about her because she felt alone in the world even though there were people, like her parents for instance, who did care about her. Leda was also stuck in the past, looking to a figure in the school's past for love instead of seeking someone in the present to spend her future with as the latter was very likely to be both challenging and require considerable change on her part.
In another interpretation (which my boss only told me in private), since my boss is actually a devout Mormon, "Carlo" might have been real after all. Real as in "there" but not real in the sense that it wasn't really Carlo at all but something else entirely. Indeed, in folklore throughout the world, it's believed by some that mischievous or evil spirits have been known to take the form of departed people to mess with mortals and mislead them into committing terrible sins and worse. Indeed, almost getting Leda to commit suicide is somewhat telling on Carlo's true nature.
So, I'll leave it up to you dear readers which explanation you prefer. However, based on the events that transpired and whichever explanation you prefer, you'll probably agree that Carlo was most certainly NOT a good influence on poor Leda. Indeed, I can only wonder what would've happened to the young woman if her parents didn't seek out professional help immediately.
What's both sad and scary at the same time is that, as my employer stated, Leda probably isn't the only person to behave like this in real life. Worse yet, as I've come to see, Pinoys tend to have an obsession with ghost stories and most especially if there's a hint of romance in them. Well, perhaps it might have to do with people wanting a glimpse of the afterlife, of wanting to prove to themselves that there is something beyond death. Unfortunately, more often than not, as I've come to realize, most Pinoys are obsessed with ghosts because of their unwillingness to let go of the past.
My boss is often ambivalent to the idea of ghosts and seems to accept the idea of an afterlife. When asked how she puts religion and the secular nature of psychology together, she only smiles at me and says: "A woman's got to believe in something after all." She tells me that being visited in your dreams by your departed loved ones is completely natural and while they might just be bits of wishful thinking and our need to be with those we have lost in this life, there's always the chance that they aren't and that it might be Heaven's way of trying to comfort us and remind us that there's more to life than what we can see in the real world.
However, my boss is quick to condemn the use of Ouija Boards and spirit mediums as she states that this could be dangerous in certain ways. In a realistic interpretation, this only feeds a person's delusions, preventing them from really moving on and, in certain cases, largely reliant on nonexistent beings to settle disputes. In a more spiritual or religious interpretation, like my boss likes to ask, how can one be sure that the spirit in question is really your lost loved one and is not, Heaven forbid, a demon only masquerading as them?
On an almost regular basis, I run into people saying they can "see" things but one has to ask, what are they really "seeing"? Over the years, as I've come to realize, many of us are just obsessed with the departed because we can't accept the past for what it is: the past. It's over, done and finished.
As Stephen King put it in some of his books, ghosts are just all too often parts of our past that we can't accept and that sometimes, it's better to "let the dead stay dead". Let's not forget the past but accept the simple fact that what happened has already happened and that there's really not much that we can do about it. That way, it becomes easier for us to move on and live our lives the way we should.
I HAVE RETURNED TO LAY WASTE TO OUR ENEMIES!