Only recently I read up on the details of Gamergate, an incident where a spat between two ex-lovers in the gaming industry became a full-blown harassment campaign on the Internet. I will let other sites like Rationalwiki give the details about the incident. It came to my attention since a recent news report said that one of Gamergate's victims, Zoe Quinn, has given up her legal case against the perpetrator of the online campaign, Eron Gjoni, and instead decided on doing an information campaign. My assessment of this incident is that Gamergate is another example of the Epidemic of Facelessness; where one can hide behind a fake identity, harass a person and get away with it.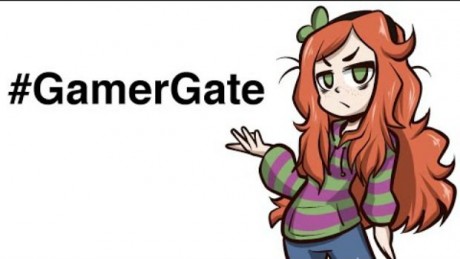 The news about the Gamergate victim is also well-timed with Benign0's and FallenAngel's recent posts about "STEM-shaming." This may support what the victims of Gamergate have been asserting: sexism in the I.T. industry is still affecting women adversely. STEM-shaming looks mild compared to the destructive aggression of Gamergate, but both show one thing: it's still a man's world; and many men are still abusive and arrogant.
It also reminded me of back in 2009, before the elections. Our esteemed webmaster Benign0 was a contributor to a blog site called Filipino Voices, and I started out commenting there. Once BS Aquino III started his campaign, sides suddenly became polarized, with the pro-Aquinos suddenly coming together and attacking those who did not agree with them. In other words, as recounted in an article by Benign0, the shills were gathered, and they attacked. Thus, the same thing that happened in gamergate, things that actually preceded it, happened before the 2010 elections: threats, doxing, online shaming and the works. This is why despite the apparent issues with the recent cybercrime law, some have expressed support for something like it. Something that at least would facilitate the stopping of online harassment.
I also suspect that people like the Gamergate harassers do shilling elsewhere, for pay. After all, shilling and trolling are a business, as this video shows:
From the Rationalwiki article, it's interesting to note a connection to right-wing parties, such as Breitbart, a questionable, strongly right-wing blog outfit with strong anti-feminist leanings. This leads me to suspect that some Gamergate attacks and participation could have been paid for. This makes sense when you see that one of the targets of the Gamergate harassment is feminist figure Anita Sarkeesian.
Although I'm not a fan of Sarkeesian or of political correctness, harassment is still harassment. This is why in my own blog, I voiced support for anti-bullying initiatives. Simply put, bullying is harassment, and harassment is something that should be addressed by organized action and enforcement of rules. But it is also possible, as I surmised in my article, that the people who are against anti-bullying efforts simply want to legalize harassment and get away with whatever harassment they do. And it does seem that this is getting political support in the U.S.
The Gamergate harassers claimed to be supportive of "ethics in the video game industry." But they themselves were actually the opposite of what they claim. They are actually nothing more than thugs. They claim to represent freedom of speech, but their harassment of someone due to that person's freedom of speech is ironic. They derisively call those they attack "feminazis," but they themselves are closer to real Nazis. Yet it shows how some people with hate-mongering intentions behind the computer screen can cause a lot of trouble.
It reminds me of case of Return of Kings website owner Daryush "Roosh" Valizadeh, who foolishly proposed legalization of rape (His website's name does sound like he wants to go back to the era where men are "kings" and women are slaves, probably similar to how John Norman's Gor series depicts them). It was ironic that he made misogynistic comments from his mother's home's basement. Who knows if he was one of the Gamergate trolls, as well as a believer in silly conspiracy theories. It might prove that those believers and harassers are actually, self-absorbed, sex-deprived and socially inept recluses so holed up in their caves, they're unable to see the reality out there.
These events show that lamebrained machismo culture continues to be behind a lot of stupid behavior on the 'Net. It doesn't help that the speed of the Internet makes spreading of false information and hoaxes much easier. So it's not surprising that even some Filipinos take the needlessly anti-"feminazi" and pro-bullying stance. We are after all a culture that supports online shaming.
It's also an example that we can't blame the government or authorities for our problems. As usual, the people themselves are the problem. Indeed, these problems of online shaming and harassment show that there is still a lot of growing up to do in many societies. Even in Filipino society.
I believe, as my cohorts here do, that what Filipinos embrace as their culture is what actually pulls the country down. And those who seem to be anti-dictators, who may also believe themselves to be "heroes," are the real dictators.