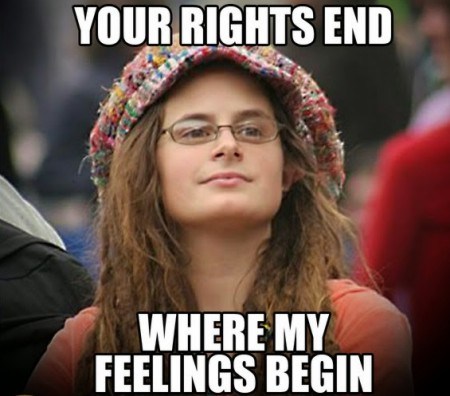 So in my last article, I suggested the importance of tolerance. I suggested that at the end of the day, this whole homosexuality and homophobia issue that seems to have rocked the world in the past week is really about tolerance. Well, on second thought I may have to take a pause on that. Most people have been tolerant of differences. I mean in reality people really just go about their daily normal lives and brush off things that upset them (after letting off verbal steam, perhaps). Sure we may hear rants and stupid remarks now and then. Except on rare occasions and except for militant fringe groups who go to further extent in doing some serious damage on those they hate, most people really just react in a non-physical manner. Even for folks who just ignore stupid remarks, it doesn't mean that deep inside their hatred or anger or fear on those whom they do not agree with is gone. At some point this repressed sentiment is bound to blow up and that is probably why we get all these conflicts (and perhaps Donald Trump voters).
In a previous article I wrote for another publication, I touched on the issue of Islamophobia and political correctness. I agreed with political commentator and TV personality Bill O'Reilly that even though that not all Muslims in the world are terrorists, the peace-loving silent majority of the Muslim world does not seem to be doing enough to stop the extremists in their fold. Why is that? Writer Frank Gaffney Jr. has attempted to investigate that question with his "America at a Crossroads Series" documentary special. Gaffney Jr. said:
The documentary makes clear why the moderates are not more in evidence. Observant Muslims who dare to challenge the Islamists over ideological agendas pursued in the name of religion are shown being subjected to ostracism, intense coercion to conform and, in some cases, death threats. As long as these anti-Islamist Muslims are rightly seen as isolated, vulnerable and powerless, it would be foolish to believe that many of their co-religionists will want to emulate them.
So it would seem that fear may be the major impediment of the moderate Muslims in trying to impart some sense into the bomb-strapped hijacking lunatics in their fold eager to decapitate and blow up infidels to get their hands on those 72 virgins in Paradise that await them. Who can blame the silent majority? I don't want to blame them. I certainly understand their fear. But as clinical psychologist, Dr. Susan Berry, said:
Honesty with ourselves, our families and friends, our colleagues, our fellow citizens, and our political leaders is hard. It involves confronting fear. But, those who are slaves to the denial, rationalization, and overcompensation of political correctness are not solving the problem. Instead, they are contributing to its strength and power.
I think the whole idea can be applied to other "phobias" we are dealing with such as "homophobia" and even perhaps "racism". Political correctness seems to have taken a lot of people hostage and instead of openly trying to get their message across so that difference in beliefs and opinions can be discussed, rationalized, and accepted, there is also fear of being ostracized or labeled as a "homophobe", an "Islamophobe", or a "racist" for letting thoughts known. Suppressing different opinions and beliefs for the sake of political correctness or civility will not solve the problem.
So we really have to lay off butt-kissing of certain privileged groups. With privileged groups I mean those who seem to think that they are entitled to feel offended all the time like militant LGBTs, people of certain color, and a lot of onion-skinned folks. I'm sure this butt-kissing may very well just be about staying away from confrontations and invoking "tolerance". That maybe the fearful majority in the, say, Muslim world, is not really afraid but are just practicing tolerance? Maybe that is what butt-kissers are really into whenever they appear to be engaging in their butt-kissing. Oh, please stop the cheap sniping at Muslims! Oh, please stop denigrating the Muslims by positing that the Muslim nutjobs would act in a more vicious manner than their crazy Christian extremist counterpart! Oh, your religious basis for believing that homosexuality is unnatural is so out of touch with reality! I suppose the "cheap" criticism of Muslim nutjobs and their ridiculous beliefs and the critique on the vitriol of LGBTs against those who don't agree with same-sex marriage make one more bigoted or more intolerant than they are with their ad nauseam bashing of, say, the Roman Catholic Church and anything else Christian under the sun?
So let us get into tolerance and what tolerance really means. From what I can see nowadays, a person seems to be tolerant if he or she would only shut up and accept (at least in public) certain narratives. Like, say, it is wrong to critique religion and it is wrong to believe that homosexuality is unnatural. The narrative also includes acceptability of condemning white people since they supposedly have done so many evils and oppression against people of color in the past. But wait, apparently not all groups can be bashed. It's okay to spit on Christianity and Christians but not anyone else. God forbid that anyone would criticize the beliefs of militant groups such as the Black Lives Matter folks – that would be racist! So you don't get flak for bashing Christians or white cops but you do if you critique Muslims or homosexuality or militant groups like the Black Panthers. Hmmmm, why does tolerance seem to have favorite groups and subjects?
Maybe this just means that tolerance is not really about favoring any particular groups or subjects but merely to live and let live. That sounds really good! I like that! But here's a problem – the concept of tolerance is not always good and may very well be being dishonest to ourselves.
Comelec Chair Andy Bautista, in one of his commentaries in the Philippine Star when he was still writing for the paper, and when he was reacting to the bashing Mideo Cruz got after his Polyteismo artwork drew the ire of Filipino Christians, said:
Being "tolerant" is not always a good thing: to tolerate an alcoholic's predilections is to enable him (who, himself, is a victim, partly, because of his "tolerance" for alcohol). There are those who would rather have "tolerated" this exhibit, with nary a peep, so as not to have drawn attention to the exhibit. That would have been far too convenient. Not expressing indignation, when the times call for them, is not an indication of "tolerance," but of being a little dead on the inside.
If a person is offended with something but rather choose to keep his objections to himself so as to avoid confrontation or ugliness, he may be being dishonest to himself. Let me put it this way, does keeping quiet about something necessarily mean keeping judgment on it? No, it doesn't! Some people may very well prefer to not say anything about folks holding beliefs different from theirs but deep inside they may still very well feel that those they disagree with are wrong or a bunch of morons. The author of the blog "CogitoErgoCogitoSum" offers an illuminating thought on this. He said:
Do you still consider yourself tolerant if someone pisses you off but you don't act on your anger? I would argue that you are still intolerant because you still had a negative response, albeit emotional in nature and not physical. But in our society, for some reason, there must be physical actions for mentalities to be considered intolerant. Why? If you are so tolerant (accepting), why did you get angry in the first place?
…
The next time any of you have to count to ten (or some other technique) to get yourself calm and civilized… ask yourself if you're really being the better person, or if you are just acting like it outwardly.
…
What moral virtue does tolerance in society have if you know those who tolerate you have a reason to need to tolerate you (I.e. they have a reason to dislike you but pretend not to)? The necessity for us to tolerate each other in order to function only proves what's truly in our hearts, and just how small our hearts are.
…
Tolerance is our ability to "put up with others," our ability to put on a show and act respectable. It says nothing for how we view them as a person.
…
I'm trying to suggest that our "tolerating" society has a lot of pent up emotions to deal with… because we, as a whole, are not an accepting society. We still acknowledge our differences, but law and social trends force us to "tolerate" those differences while they fail to provide an outlet for our true un-accepting emotional responses, which is quite literally why fights break out and hate crimes occur on occasion.
…
Mere tolerance, when left unchecked, can easily escalate to something far greater than a little under-the-breath huffing. How many "tolerating" people have had to apologize because they blew up at someone over what was insignificant in hindsight?
…
Tolerance is good if it keeps you bighting your tongue to prevent conflict, to be used circumstantially. But if tolerance is all you know then no issue will ever be resolved and bitterness grows.
That is the point of expressing ourselves against things we disagree with and against things that pushes our buttons. We are acting on our objections to whatever pisses us off! I would argue that expressing through words or other means like art on how we object to other beliefs is a healthier step than to keep the emotions merely inside of us. At least if our objections are out there, there will be a better chance to have our objections corrected or addressed and there will be a better chance to discuss and to proceed to what is more important than tolerance, which is "acceptance". For CogitoErgoCogitoSum:
…acceptance is when differences come together willingly and coexist at least contently. Tolerance is when differences coexist, regardless of the friction, and maintain peace only for the greater good of societies survival… The inability to act out is helplessness… the fear to try is cowardly. Choosing not to act out negatively for logical, worldly, or even empathetic reasons is tolerance. But acceptance is not feeling any inkling to act out in the first place because your heart feels no emotional burden to tolerate, conflict, or retreat.
As SCOTUS Justice Jodie Ginsburg said: "The right to free speech means nothing without the right to offend". A person's words may be deemed offensive but this shouldn't be used as an excuse to shut down one's right to free speech. An opinion piece from the publication The Guardian discussed about this right after the Charlie Hebdo massacre in Paris last year. I think they are correct to say that taking away the right to free speech is exactly how millions of people are silenced and how repressive regimes thrive. What protects people's rights to say things others may find objectionable is precisely what protects one's rights to object.
(Image taken from Rifology)
Calling a spade, a spade…