After browsing a lot of old articles in GRP, I stumbled upon one of Ms. Natividad's earlier articles about the so-called bitterness of failed relationships. Strangely enough, it reminded me of one of my earlier articles as well about the typical Pinoy's obsession with romance and love stories as well as one my more recent one that details the problem with Pinoy romantic-comedies or "rom-coms". Now that I have time to think about it, I must say that our obsession with finding a significant other is certainly just another of the many cultural issues that continue to cripple us as a nation.
Now, before I go on, I wish to tell those reading this, especially the few couples or part of couples who enjoy reading our work that there's nothing wrong with being in love. There is also nothing wrong with looking for or finding someone in life to love either. However, it certainly becomes a problem when it's the only thing on TV in the form of various teleseryes and is probably the most widely sold form of literature in the country. It becomes a problem when romance and love are the only things a lot of us think about even though there are more pressing things to address first like establishing a promising career or simply providing the necessities of one's family.
Look, over the years, it seems that stuff like AlDub, Pastillas Girl, our various teleseryes, music and pocket books have convinced us that if you're a single person, then your life must really suck. They shove in our faces and down our throats concepts like "no girlfriend/boyfriend, no life" and seem to imply that finding a significant other is the single, most important thing in life as almost all "good endings" in various films end this way. Well, I'm going to call bullshit on all of that. Again, you're welcome to accuse me of being bitter, however some things need to be said on the subject of singlehood to dispel the fears that surround it.
Ready?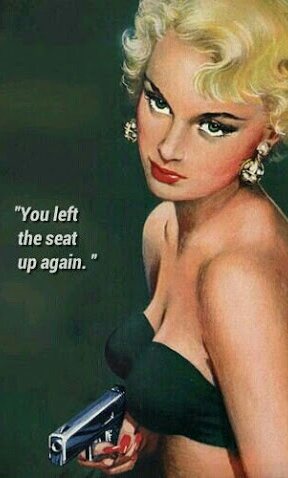 You Can Still Be Happy Even If You're Single
Much of our media seems to insist that unless you can find a significant other, then your life is very sad. What they don't mention however is that you can still find happiness even if you're single. That's right, as long as you find love in what you do, you can still be happy even if you have no significant other.
Do you enjoy art? Then by all means, put your efforts into making a masterpiece! Do you enjoy photography? Then go and capture wonderful memories for people? Do you enjoy singing or playing music? Then put your passion in every note and express yourself! Do you enjoy dancing? Then put your emotions into every motion you make and give life to every step! Do you enjoy eating shards of broken glass? Then I suggest you find both a doctor to check out your digestive system and a good psychotherapist to understand what's wrong with you…
Anyway, the point is, you don't really need a significant other to be happy. What truly matters is you find happiness in what you do and can share that happiness with others.
You Can Still Be Successful Even If You're Single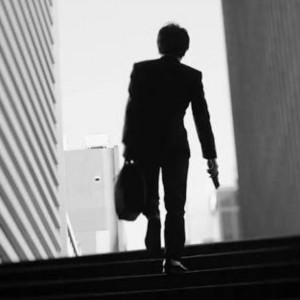 Going hand in hand with the above, if you put love in what you do, then you're bound to excel in it. Remember, having a significant other isn't a requirement to success after all. Success, after all, comes from a personal effort.
If anything, having someone with you when you struggle to make it to the top is only a bonus. Or, from another point of view, it might even be a handicap. Whatever the case, having a significant other has little to do with one's success in life.
Of course, there's nothing really wrong with having a spouse or partner as you work to make something of yourself. However, do note that the best they can do is simply to inspire you to work harder for the future. Striving for success is something that you must find within yourself.
Now that we're on the subject, let me tell you a little secret that our media seems to be trying to hide from you: A good relationship usually comes once you find a successful career and NOT the other way around…
You Can Still Love Even If You're Single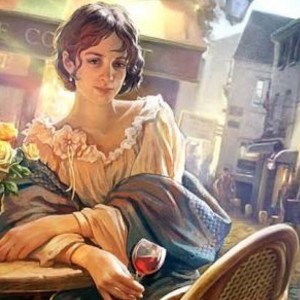 Another big problem is that our media all too often puts too much emphasis on romantic love. It rarely focuses on things like familial and platonic love. When it does, they are all too often relegated to background events and sometimes even conflicts with the protagonist's goals, especially when they are forced to choose between the advice of their parents and following their love interest.
What's sad is that I find a lot of people, especially the youths, who find more time to be with their boyfriend/girlfriend than with their family. What's sadder is when their relationship with their significant other is actually just based on lust and can altogether fall apart to easily but would rather spend time with them anyway instead of their old and sometimes lonely parents. Indeed, there are those of us who find it too easy to say "I love you" to a pretty girl/boy they'll break up with anyway but find it next to impossible to say the same thing to their parents until it is often too late. Heck, I'm just glad I got to say "I love you" to my mom before she died.
So you see, love isn't just about romance. Love can be about your family and is every bit as important as romantic love or even more so. Love can also be about your friends, especially if you've known each other since you were kids and have come to rely on them as family in their own right.
Lastly…
True Love Comes To Those Who Are Secure As Singles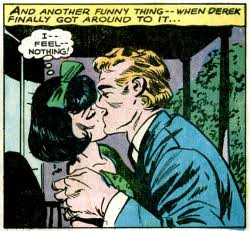 The thing is, as I've said before, true love comes once you learn to love yourself. If you can't love yourself for who you are then, sadly, you're not likely to find someone who can do that for you. Our media has made many of us desperate for love but, you have to remember, true love comes from trust and not desperation.
Coming off as needy and clingy won't attract you good potential mates and you'll usually just end up with people who are equally desperate and whom you probably won't like in the long run. However, once you learn to walk with dignity and a sense of self-love, then I guarantee someone, somewhere along the way will appreciate you for everything that you are.
And for those out there who are losing hope, here's all I have to say:
Remember what they say about there not being any forever? Well, here's something else to ponder: Sorrow and loneliness AREN'T forever either. Yes, that's right. Just as the night must give way to dawn and the storm must give way to the sun, so shall you eventually find happiness and perhaps love again. Never forget that if you take time to be kind, you can never be alone in life. 
I HAVE RETURNED TO LAY WASTE TO OUR ENEMIES!