After reading some of the comments on the GRP FB page, I spotted a comment about the way a lot of Pinoys prefer what they perceive as "simple" over what is "complex". Now truth be told, simple is better in some ways. I myself am nearly driven to madness by complex math for instance. However, what people all too often forget is that everything can't be simple. Sooner or later, you'll run into a situation that requires you to think complex thoughts in order to overcome your current predicament. Indeed, there will be problems wherein simple solutions are not only ill-advised but may actually prove to be more detrimental in the long run. After all, you have to remember that a ban-aid won't be enough for a skull fracture and neither will putting analgesics to an open gunshot wound have any positive results as that would put the victim through even more pain.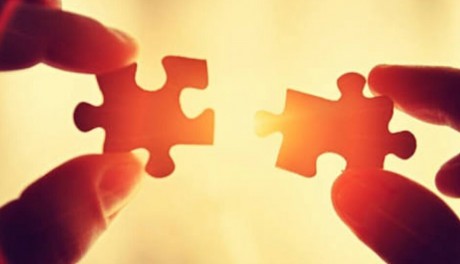 Unfortunately, I've come to believe that the Pinoy's aversion to complexity is just another factor in what keeps us locked in the state of misery we're in. Over the decades, most of the challenges the Filipino people face have grown and, ultimately, become more complex. From the corruption, the poverty, the traffic, the terrorism, the natural disasters to the general bad behavior of the typical Pinoy, these issues may very well require more complex solutions in order to be solved thoroughly and permanently. However, these problems persist because all we ever think to use are simple solutions and answers, not well thought-out and, more often than not, complex and difficult remedies.
What a lot of us fail to realize is that life itself is never simple and that, in order for us to make the best of it, we will need to utilize complex, out-of-the-box solutions. From my own experience, easy or simple solutions may or may not cause even more damage, especially if the problem at hand is a large one. Indeed, simplicity is, at best, a luxury that not anyone can afford.
Getting The Best Things In Life Is Never Simple
I'm sure that all of us, as young children, have had big dreams. Indeed, I have always believed in the power of one's childhood dreams and that they are what will eventually lead us to greatness. However, the problem occurs when we start thinking that the path to those dreams will be simple or easy.
What I find both sad and hilarious in our society is our preference for "Cinderella Stories". You know, the one where some rich guy, preferably a foreigner, comes around to save a damsel in distress and they will, henceforth, live happily ever after. Note that none of these stories ever factor in baggage like taxes, problems with marriage and issues with unruly children just to name a few. Now, I certainly understand it's appeal with the heroine never having to worry about anything again in the future but, you have to understand, life simply doesn't work that way.
Truth be told, if you really want to reach your dreams, you're going to have to fight for them. And, more often than not, the are never simple. If you want to become a doctor, lawyer or engineer, then you have to be prepared for the complexity of said jobs. Studying the human body and curing its ills is never simple. The laws that govern the land are extremely complex and require a lot of thinking to properly utilize for your own agenda. The assembling and maintaining of machines is also very difficult and simple ideas and solutions are seldom enough to actually get anything done.
Heck, if you just want a "simple" life, then you should be content with low-end jobs as they rarely require a lot of complex thinking and working.
Nothing In Life Is Ever Really Simple
Another thing I utterly hate about a lot of us is that we tend to think in black and white. We are quick to assume that one thing is good while the other is bad. Relatively few of us ever settle on the possibility that nothing is ever really as simple as black and white.
For instance, a lot of us are quick to assume that during the Martial Law years, the Marcoses were bad and that the Aquinos, their enemies, were good. Well, while I doubt either side really had the moral high ground in the matter, it might be worth considering that things weren't really what they seem. To this day, there are still a lot of people who buy into the idea that it was none other than President Marcos himself who had Ninoy Aquino killed. However, if one takes a closer look, that might not be the case at all or that there might likely be other factors involved in the whole fiasco. Most people just bought into the idea of President Marcos being responsible for the killing because it was the simplest and therefore easiest possibility out there.
One of the things I noticed in our society is our tendency to rely too much on what is obvious and simple. It is all too easy for a villain with good publicity to fool Filipinos. This will also make it difficult for us when a hero with bad publicity comes along who we won't easily recognize.
Complex Isn't Always Bad
As a student, I have time and time again met classmates who hate their teachers because said teachers are giving them a hard time. Strangely enough, it very rarely occurs to them that said teachers are making things hard for them so that they can improve their standing in school. After all, the purpose of all the exams and tests in school are there estimate a student's skill and intelligence.
Also of note, complexity isn't a problem for people who are disciplined. If one knows the rules and knows how to abide by said rules, then there's nothing to fret about when someone comes along to adjust said rules in order to improve society. So you see, if one is disciplined enough, complexity stops being an issue and can even become helpful in the end.
I HAVE RETURNED TO LAY WASTE TO OUR ENEMIES!