After all the articles aiming to criticize the destructive religiosity of the Philippines, I find myself writing another piece about how some of our beliefs seem twisted and somehow dangerous in a sense. Of course, again, everyone is entitled to their own beliefs and opinion. However, for now, please hear out some of the points I have to offer. Indeed, when I finish, you're even welcome to brand me as a blasphemer and heretic. After all, I know what I'm putting forth here is largely against Filipino traditions and concepts. Then again though, do note that some of our traditions such as "Filipino Time" and "Fiesta Mentality" do more harm than good…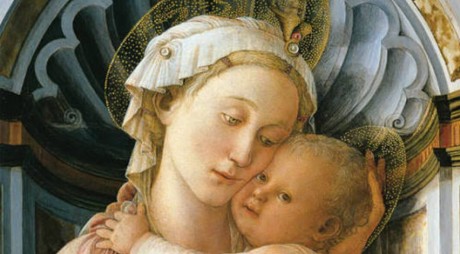 Okay, first off, note how I used the title "Mother Mary" over "Virgin Mary" even though the latter seems to be the more popular moniker for the mother of Christ. Well for one, she is, after all, a mother figure to all Christians and, secondly, I don't believe the idea she stayed a virgin for the rest of her life. I mean, c'mon, she was a traditional Jewish woman in the ancient world. For all we know, she and Joseph probably produced kids of their own once Jesus was up and about in the world. However, that's not the point here and I'm not going to go any deeper on that topic.
Based on what I know of ancient history as well as what I've read from the Bible, Mary was an otherwise ordinary woman with extraordinary reserves of kindness, wisdom and strength of character. She'd had the strength to bear the responsibility of raising God in human form and impart to him the values of being a good man and, at the end of it all, the fortitude to watch her own son die a brutal death at the hands of His enemies. She seemed like a humble woman who nonetheless made it her personal duty to be a good mother and a figure of hope to her son's friends.
However, in our culture (as well as that of many other third-world societies), we tend to focus too much on the "virgin" aspect of Mother Mary, giving an otherwise Christian figure a very pagan feel. Indeed, our Marian Devotion (devotion or veneration of Mother Mary) only affirms the concept of the "Madonna-Whore Complex", that is believing a woman is either "all good" or "all bad" instead of seeing them as people who are every bit as vulnerable and fallible as men. To many Marian Devotees, the Virgin Mary is the perfect example of feminine purity and plays a part into why we look down or laugh at people who mention genitals or why some of us assume outgoing women to be "flirty".
For some of us, the Virgin Mary has become a deity in her own right (even though she clearly isn't and, if she's watching us right now, she'd be outright appalled by some of our practices and beliefs) and often use her as the image of the "ideal woman" even though she was clearly meant to be no such thing. If anything, she should be considered a model mom for Christian women in society and not used as a measuring stick to measure a woman's worth. As implied by long-time GRP commenter Marius, there seems to be a sizable difference between what was probably the real Mother Mary and the porcelain idols that many claim are the image of Christ's mother with the thought that the latter might actually be something else entirely.
I HAVE RETURNED TO LAY WASTE TO OUR ENEMIES!