One of the saddest things in our society today is our inability to respect one another as fellow countrymen. It's both more than a little depressing and somewhat foreboding that we can't put aside one another's differences for the sake of unity. While it may seem cheesy to a lot of you, the idea that a small number of united members can beat a numerous but divisive group has been proven many times throughout history. And even in the subversions where it doesn't work out for the fewer people such as the Alamo in the Mexican-American War or the Uprising of World War II, one can still note how they made their enemies pay for every inch they took. Unfortunately, perhaps thanks to the fact that Filipinos have so little regard for history regardless whether its their own or that of other nations, this fact is lost or disregarded by the common Pinoy.
*Sigh*
Here's something to think about:
"The president is an Aquino and you are a Romualdez."
~Mar Roxas, during the Yolanda Crisis when the then-DILG secretary was discussing relief efforts with the Tacloban Mayor
Now, for something completely different:
Jewish Guy: "Why are you helping us? You don't even know us and neither are you Jewish."
Danish Guy: "Does it matter? Suffice to say, you maybe Jewish, but you're still a Dane, just like me. Shouldn't countrymen help each other during times of need?"
~Hypothetical conversation during World War II when the Danes protected their Jewish citizenry from Nazis
Do you see the big difference?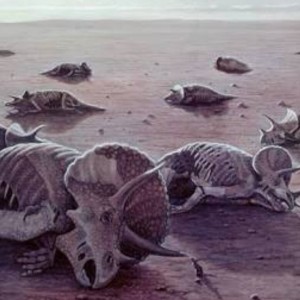 Indeed, I remember writing an article about the apparent immaturity of many Filipinos and our divisive attitude is proof of that. Indeed, majority of Pinoys behave more like insecure teenagers who side only with those who pay them lip service or are openly on their side. Simply not agreeing with someone is considered grounds for personal vendetta which is, in my opinion, both silly and petty to an almost ridiculous degree.
The Bible itself teaches us to "love our enemies" and not everyone is capable of this, me included. However, while "loving" our enemies might be more than a little difficult, I still think that it's not that hard to at least respect them. I mean sure, we might not agree with them but, at the end of the day, does it need to devolve into a "grudge match"?
Just take a look at how our politicians campaign against one another. Instead of presenting a viable plan to improve the country, they instead resort to slinging dirt at one another. They demonize one another to the point that we are left choosing the "lesser evil" instead of giving us a chance to select the "greater good".
The common people are often no different when it comes to demonizing one another. Indeed, one reason I think that Mr. Duterte becoming president will make little difference when a good number of his supporters are not at all that different from majority of LP supporters. The thing is, I don't really have any personal grudge against Mr. Duterte nor do I think that he has no right to run for presidency.
Unfortunately, all I hear from a good number of his supporters are the following:
"You're against Duterte? You must be a criminal!"
"You must be afraid of discipline if you're against Duterte!"
"By opposing Duterte, you contribute to the deterioration of the Philippines!"
"You side with crime when you oppose Duterte!"
However, I rarely hear  or read any of them saying the following:
"I understand your point but I can't agree with you."
"With all due respect, you may have your reasons but I must disagree."
"Let's just agree to disagree."
When Duterte supporters insist that their way is the only way and that anyone who disagrees with them is considered an enemy, you can see why I can't bring myself to take their side. They forget that those opposing them are fellow Filipinos who may or may not want the same thing they do. What's worse is that some of these so-called promoters of change even go as far as to dehumanize their opposition, believing that they are enemies seeking to undermine the stability of the country.
Let me tell you that in other, more developed countries, "opposition" doesn't necessarily translate to "enemy". In some countries like Germany or Great Britain, an alternate perspective or a disagreement is often treated with care and scrutiny, as a way to question one's own moral standing in the grand scheme of things. After all, as I've said before, it's fairly easy to fall into evil when you choose to close yourself off from other opinions or ideas. Unfortunately, once again, many Pinoys prove the utter madness inherent in our culture by displaying their "with us or against us" attitude in terms of current political issues.
Whenever we post anything that opposes their view of their favorite candidate or TV show, so many detractors resort to blatant disrespect and insult the messenger instead of considering the message itself. Internet tough guys flood the comments section, raining down their distaste for the writers instead of taking time to understand what was being said in the first place. No wonder we have never really gotten anywhere as a people even in previous decades.
Unless we can change the "black and white insanity" inherent in our culture, then there is no escaping the fact that we, as a nation, are doomed utterly.
And just so you know, you internet tough guys talk like you mean business and that it is we who don't understand what's happening in the country. You style or think yourselves as something similar to the Spartans of the film 300, with their boisterous roars for freedom. Unfortunately, the more I look at your faulty logic, the more you seem like Scrappy Doo from the Scooby Doo series talking like you're tough but turn out to be more bark than bite. If Mr. Duterte does become president, I can only hope he has better integrity and sense of respect than his supporters.
I HAVE RETURNED TO LAY WASTE TO OUR ENEMIES!