I don't like starting my articles with the caveat "Don't get me wrong, but…". Unfortunately, that's exactly what everybody did in my last article. So here's the thing (and I hope all you 'tards turn on your comprehension faculties for a change): I have no problem with Duterte and, really, I don't mind him becoming president. He's got some semblance of a reform platform which makes him a whole cut above the rest. He just seems to be doing everything he can to lose this election. Too bad he is surrounded by idiots who, rather than advise him properly, instead, egg him on by cheering his buffoonery.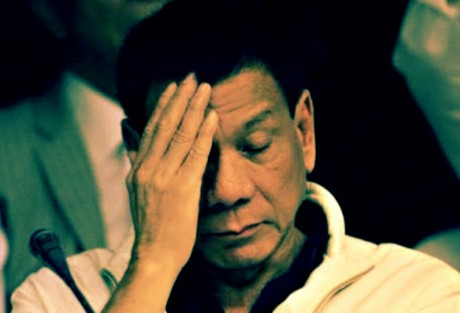 Thing is, the reality of Philippine politics is that hipster Manila (and all its gay progressiveness) is still at the center of it all. So you probinsyanos can huff and puff all you want about doing it "da macho Mindanao way". You're not gonna win against Manila's urbane imperialism over the mid-term unless you come up with a long-term strategy. Manila is the wealthiest, most powerful city in the Philippines. Your Davao City is just terrorist-infested hinterland pipsqueak in comparison. The entire Philippines orbits around my city. So guess what:
Deal with it!
If you seriously want to change this current Imperial Manila situation, you need to get your horse to win the race to Malacanang first. Once he's in Manila and warming Malacanang's seat, THEN you're ready to rock n' roll.
How difficult to understand is that?
If you choose to continue being such probinsyanos about these elections, well, bahala kayo. Manila wins. You lose. You need to think your way through the challenge of winning Manila in the name of Mindanao. If you choose to stomp around and throw tardic tantrums instead of acting like adults, well, all you'll get is a Happy Meal for your trouble.
Then again, as the conspiracy theories I keep hearing about go, perhaps your guy Duterte is just a turkey dangled by the powers-that-be before all the 'tards to suck votes away from Binay to pave the way for Mar Roxas's victory at the polls. After all, without Duterte and G.I. Poe, Mar needs 51% of the vote to win against Jojo Binay. With Duterte in the race, and if he wins over enough of Binay's camp, Mar could need only 34% to win.
Didn't do the maths? Of course you didn't. 'Tards don't do math, as I recall.
So who's the sucker now?
I've got news for you guys. GRP is not the enemy here. As soon as you take the time to do some serious thinking, perhaps you'll get that someday. But I'm not holding my breath. Bobotantes, after all, rule Philippine elections. Being tardic about election debate aggravates that pathetic state of the Philippines' electoral brains trust. Power to the people, right? Well we'll reap what we sow again in 2016 by the looks of it. Stupid politicians elected by stupid people. You can tell even now based on the pathetic state of our political "debate" — as vacuous as it's ever been.
Frustrated artist doing geek for a living.