I've been seeing a lot of these 'Pray for Paris' and 'Pray for France' slogans, memes, and hashtags on my social media timelines lately. I dunno. There's something about these calls to prayer that kind of does not sit well with me. For that matter they don't seem to fit in to the situation in France.
I find it quite presumptuous to be calling others to 'pray' for France. I think they're doing pretty well without all that prayerfulness. In fact, it's religion that is at the heart of all this violence to begin with. So I doubt that the French are in any mood to hear more about religion at this time.
For one thing, France is a modern secular Western European society. They don't rely on prayers to solve their problems. They rely on the latest thinking, the latest technology, and the latest science to surmount their challenges. Well, all that and some awesome military hardware as well.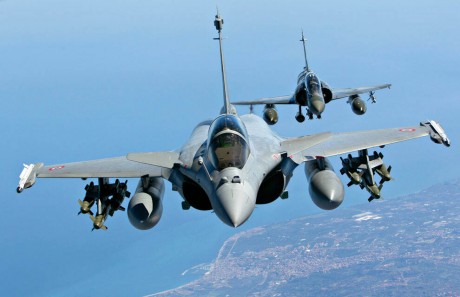 My colleague Ilda put it pretty well in a recent comment: "France stands for liberté, égalité, fraternité (liberty, equality, fraternity). Their motto has become an inspiration and model for other societies around the world." Obviously a country like the Philippines where none of those notions are in full practice cannot really presume to export their prayers to a modern society like France on the other side of the globe.
I do subscribe to John Lennon's words in his hit song "Imagine"…
Imagine there's no countries
It isn't hard to do
Nothing to kill or die for
And no religion too
Imagine all the people
Living life in peace…
I know quoting Lennon's "Imagine" is just sooo cliché (hey, what's with all these French words nowadays??). But, it seems all roads keep leading to the timeless words of this brilliant poet!
In fairness, there is merit in all these shows of "solidarity", even if many of them aren't really much more than mere token gestures. The thing is, there are concrete reasons and series of events that brought us to this point — like how we are now hearing that there may have been a chance the French government had been privy to valuable intel in the months leading to this attack; or the whole question as to why France let in so many Muslim immigrants to begin with.
Well, people don't seem to be in the mood for all this openness now that France in in serious lockdown. Thing is, the serious and pointed conversations may not be happening (or are being hindered) because of all this political correctness that adds so much noise to the discourse. I mean what's up with the delusion of continuing to assume — or, worse, expect — that people of different cultures would necessarily think the same way Western Europeans do as far as what the "right" things to do or the "right" kinds of behavior are, right?
We can push out the notion that being "non-judgmental" about people's lifestyles is the "modern" way to be. But the truth is, Western Europe's openness and sense of "justice" and "decency" is pretty much in the minority even today. Much of the world is still a brutish, oppressive, dogmatic, and judgmental place if we base things on sheer population size alone.
In that regard, I do wonder whether there really was any wisdom in the naive openness with which Europe "welcomed" hordes of immigrants into their tiny oases of modern egalitarian and secular values. Or maybe that "openness" in the guise for a need for "diversity" was just a clever sugar-coating of what really was just a really basic economic need for cheap labor. Well, you reap what you sow I guess.
Frustrated artist doing geek for a living.