I remember writing a brief piece about cosmic horror and why it isn't exactly popular in the Philippines. Well, truth be told, since it's more about leaving it to the viewer to his or her imagination, it's more than a little hard for typical Pinoys to understand, let alone appreciate, the idea of cosmic horror. Now, I think I've already discussed in previous articles why I don't like most of the fantasy genre and the Philippines. However, this time around, I'm going to discuss the genre known as "dark fantasy" and why I often wish that we have more of it.
To start with "dark fantasy" is actually quite similar to other genres of fantasy. There's magic, there are heroes and villains and there's a bit of stuff that don't make a whole lot of sense, at least, usually not at first anyway. However, what makes dark fantasy so different is the overall tone of the work and the general direction of the story itself.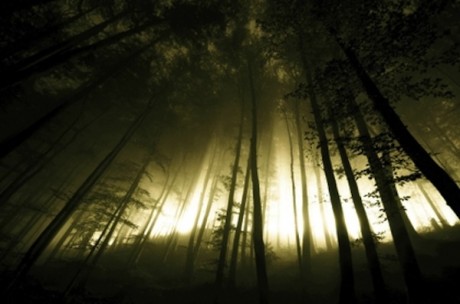 Now I'm sure we're all familiar with the typical fantaserye as they often accompany majority of our teleseryes and are usually just as bad. At the end of the day, majority of them are just escapist drivel created to make people squee and forget their problems. Now, there's really nothing wrong with that, mind you. As I've said for the thousandth time by now, there's nothing wrong with indulging in a little escapism from time to time. However, dark fantasy works differently in that, while the work itself may involve supernatural or otherworldly forces, they do nothing to minimize the troubles of the setting and may or may not even contribute to the setting's deterioration.
Here are a few key details about dark fantasy and how it can be easily told apart from regular fantasy:
Setting
Dark fantasy settings tend to be grim and dark and not literally so. A work can even appear bright but, once you get down to the details like the religion and politics the setting works with, you realize how screwed the people who live in it are. This is a setting where being too idealistic and optimistic is dangerous and survival can only be guaranteed by determination and quick thinking.
For instance, while there may be gods in the setting, expect these deities to either be indifferent to the plight of mortals or are outright abusive or cruel towards them. Also, almost always, the various leaders in the setting will be totally selfish scoundrels or inbred idiots. The common people are usually no better being stupid and gullible morons who seem to be all too happy with being slaves to monstrous gods and sadistic tyrants. And that's not even taking into account the various monsters that might actually inhabit the setting.
Characters
The heroes themselves in works of dark fantasy are rarely, if ever, total good guys. More often than not, there will be something about them that will mark them as at least "bad" people such as them being thieves, murderers or worse. If there are any genuine good guys in the story, expect them to either change into cynical extremists or die almost immediately after their introduction.
As for the bad guys, don't expect them to be one-dimensional. What makes dark fantasy often sad is that the bad guys often have good intentions but realize that, without committing evil, will never be able to achieve their goals. More often than not, the line between hero and villain is blurred in a story of dark fantasy and knowing who's who in the story may require a lot of thinking.
Theme
The theme of dark fantasy stories are, as its name suggests, very dark. They are all too often geared for more mature audiences as they require understanding of adult subject matter and careful contemplation. In a dark fantasy story, it's not so much a battle between good vs. evil, it's a battle between evil vs. worse.
Also, don't expect stories of dark fantasy to have a happy ending. However, if they do, expect the heroes to make a lot of sacrifices to make things work out in the end. Indeed, in a lot of works of dark fantasy, the hero dies just to save their world.
Here are some of the most popular examples of dark fantasy:
Warhammer
Game of Thrones
Berserk
Anyway, take note that while there have been genres of fantasy in the Philippines that are not ideal, none of them can ever be considered dark fantasy and I think I know why…
We Are Addicted To Pleasantry
Well, you can see how people have gone nuts for the AlDub couple and the TV series called Please Be Careful with My Heart, which are both typical depictions of the "Cinderella" story. Some Prince Charming will come out of nowhere and make things all better for everyone.
We Refuse To Face Our Problems
Tying in with our obsession with escapism, we never want to face our problems. Instead of taking it upon to solve our problems, we just wait for them to work themselves out. Similar to the idea of waiting for a Prince Charming who will fix everything, we'd rather wait for someone or something to solve all our issues for us instead of learning to find a way to fix them ourselves. So many of us seem to think that just ignoring our troubles will make them go away even though that actually just makes them worse.
We're Too Lazy To Think
The thing is, as I've mentioned above, there's no clear good guy or bad guy in a work of dark fantasy. More often than not, one has to really consider the motives of all the characters involved to see who is really good and who is really bad. Unfortunately, given how lazy we are when it comes to actually using our cognitive abilities, we'd rather be spoonfed information and be led to think with stuff like that guy in white must be the good guy and that dude in black must be the bad guy.
I HAVE RETURNED TO LAY WASTE TO OUR ENEMIES!