I think I remember mentioning that culture certainly plays a part in one's morality or in the perception thereof. This idea was espoused by none other than Chinese Philosopher Confucius himself, in case you want to know. But now, I have to ask the question, how can we ever hope to solve our dysfunctions as a nation when our culture is and of itself dysfunctional? How can we ever achieve anything of value when we ourselves place value on the erroneous and sometimes even detrimental concepts? What's sad is that, I'm quite sure some of you out there again will again snap back like whipped street dogs which is just another symptoms of our nation's bone deep and nigh-incurable dysfunction.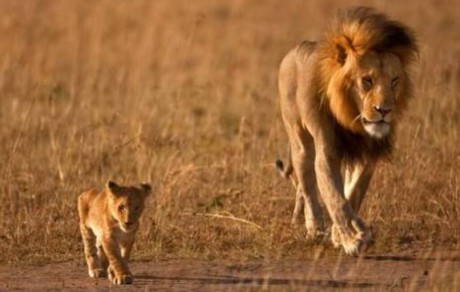 I think, one thing that can be gleaned from one of Benign0's more popular articles is that we are in desperate need of better role models for our youths. You never realize how important role models are for young people as they are essentially what will shape their minds when they grow up. I can admit to the fact that my life as a young boy and a bit of my time as a young man has been largely dysfunctional because of my apparent lack of role models I could latch onto. Indeed, let me take time to cite that Bakya Culture has so little to offer our youths in terms of guidance and, if one were too really read between the lines, it is one of the things that is essentially destroying our nation from within by wearing away at our morality and sense of justice.
Now, I know some of you are going to go nuts again. If so, I don't care, be my guest. Go nuts all you want, it might even be good for you, now that I think about it. Tears help clean the eyes so, if you find this offensive and painful, you're welcome to cry like you did with my previous articles. So, are you ready for another beatdown?
We Have Become A Nation Of Cowards
Cowardice is a word that often gets thrown around. In fact, we here at GRP often get assaulted with accusations of cowardice as we use pen names and often keep our identities secret. Well, the thing is, as Bane said in Dark Knight Rises: "It doesn't matter who we are, what matters is our plan!" See, who we are aren't really that important compared to what we have to say.
Indeed, the idea of cowardice and courage are often misinterpreted in our country thanks again to our wonderful, wonderful media. The thing is, courage isn't about not being afraid, it is about being afraid but doing what you have to anyway. It isn't so much about being tough all the time, but more about being tough when it counts.
However, thanks to the clever manipulation of the media, we have all been conditioned to accept things even when they're wrong. While we claim to just be "playing along", we cannot deny that we are an abused people who are largely unappreciated by the government and underpaid by the majority of companies we work for. If we are truly a brave people, then why does no one speak out against the government and the oligarchs that are forcing our countrymen into becoming something akin to slaves in other countries? Why are so few of us demanding that the government allow for better foreign policies and better jobs instead of milking our overworked countrymen overseas of their hard-earned profits? Why aren't we making a stand when we should?
For all our talk of "people power", it becomes silly when we can't even raise our voices against the oligarchs ruling us now as we see them more as royalty or gods instead of tyrants to be overthrown. Indeed, one of the reasons we're deep in denial is because we refuse to accept the horrifying reality that surrounds us. But then again, what can you say or expect when President Aquino, the chosen leader of the Filipino people, is a spineless brat who's all too willing to sell his people out to terrorists and can only resort to petty insults when facing the military might of the People's Republic of China.
We Have Become A Nation Of Fools
As I've stated many times before, the media and their works have essentially dumb down the populace into a mob of rowdy spoiled brats instead of mature, forward-thinking citizens. Now, as I've also said before, there's nothing wrong with being a fool from time to time. Heck, you will probably be shocked if you compare GRP Grimwald to the Grimwald that lurks around gaming communities. However, it's not who I am all the time and neither does my life revolve around games, writing articles, work and ogling beautiful women. I'm most certainly not going to skip work just because of a new gaming event and I'm not sacrificing the welfare of my family for something as trivial as seeing a cosplay competition.
I'm not saying that you should stop enjoying the stuff that you like. I mean, by all means, have fun. Watch AlDub, telenovelas or hardcore porn, if that's what floats your boat. What I am saying is that you have to remember your priorities if you want to be productive and a valuable part of the system. It gets utterly silly when some people readily flee from their workplaces to see a new movie or abandon their family just to get close to a given celebrity. The list just goes on and on.
What's worse is that foolishness is all too often glorified in modern media. In the misguided attempt to look more "human" to their viewers, the media glorifies stupidity as if implying that being stupid is a good thing instead of a dangerous disadvantage that can come with devastating consequences. Indeed, as the great Martin Luther King said, stupidity is not just more common but is actually even more dangerous than evil because of the consequences it may bring with it.
We Have Become A Nation Of Narcissists
Another big problem is how narcissistic we've become as a people. Of course, in another misguided attempt at positivity, we go on and make stuff up about ourselves. As Fallen Angel pointed out in this article, we try to create a positive image of ourselves that easily falls apart because of our own refusal to accept our own mistakes and wrongdoing. I can easily compare the Philippines to a homeless beggar wearing a cartoon drawing of a tuxedo to look rich or a whore who covers herself in make-up just to make herself a "virgin".
It's more than a little hilarious when you see that most of our showbiz personalities are less about their own art of acting and more about looking good in front of the camera. So, for a lot of people, it's more about looking good than being good. I'm not talking about people's physical attractiveness here, in case you're wondering. What I'm talking about is that people care too much about their self-image than doing any actual good for the country.
Take for instance Mar Roxas and his campaign for presidency so far. Instead of doing any actual good for the country, like fixing the damn MRT and providing the Yolanda survivors with the help they need, he goes on useless photo ops that are riddled with cheesy and often unbelievable dialogue. Then there's Kris Aquino who likes to style herself as the Oprah Winfrey of the Philippines and tries (very hard) to present herself as a role model for the women of our country even though she is, quite clearly, one of the worst examples for women in how they live their lives. Indeed, as Ms. Ilda said: "It's so much easier to spin bullshit than make a solid foundation of real success."
You can see a lot of this in the way many of our youths are obsessed with Facebook and other social media sites. I actually laud those few who've found some form of hobby (both amateur and professional) that they do well like photography or slam poetry as these are things that imply a sense of dedication and of valuing something other than oneself. Taking more than a few thousand selfies and posting statements and hashtags you don't clearly understand aren't signs of being "talented", you know. But being able to know the right kind of lighting to give a photograph the correct ambiance or knowing the right words to say in front of a crowd are. 
***
Are you crying? Are you angry? Are those lips of yours shaking in shame or rage? Both perhaps?
Then, I'll say it again…
Prove me wrong!
I HAVE RETURNED TO LAY WASTE TO OUR ENEMIES!