I remember writing an article that asked whether or not the Filipino people can ever find justice for themselves and the answer, as it turns out, is far from positive. The thing is, while I understand the suffering of my people and wish I could help in some way, the biggest obstacles for justice in the Philippines is the unsavory culture of its own people. What's sad is that a lot of them don't even realize this and will probably go on denying it even when the horrific results are staring at them in the face.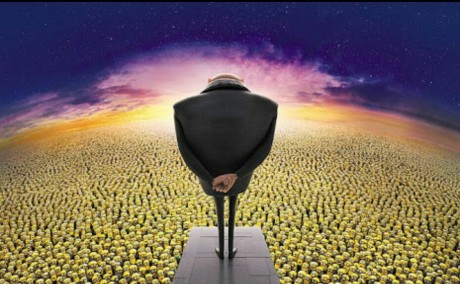 See, in order for the Filipino people to gain justice, there are three things they need to let go of:
Moral Myopia
I once wrote an article about moral myopia and how it's detrimental to the world at large and, from the looks of things, it's actually quite worse here in the Philippines.
"It's okay, as long as it isn't happening to us." This is a statement I often hear from some typical Pinoys when something bad is happening. So it doesn't matter if people get robbed, raped or burn to death as long as it isn't you? As a nation, we're supposed to be a community and, unless we can start caring about one another as more than just either tools or obstacles, we can never really build a better future for the coming generations.
"We either learn to live together or die alone." That was what Jack Shephard of Lost said to the survivors of Flight 815. Unfortunately, here in the Philippines, it's almost always every man for himself. If you want proof, you need not look further than Benign0's article about the jeepney driver who was shot in the middle of the road by someone he almost hit. While I will not say that neither man has chosen the correct course of action, I think that both of them are wrong.
Irresponsibility
Another big reason for the failure of justice in the Philippines is because so many are outright irresponsible about their actions. Few, if any, care about the consequences of what they do. As Fallen Angel said in her article, for most Filipinos, it's simply "no blood, no foul".
Unfortunately, there is little help to be had when there is blood.
Self Entitlement
Finally, the most annoying habit of many typical Pinoys is their sense of self-entitlement.
"I'm a cop and, since I am upholding the law, I am above it!"
"We are the INC and, since we follow the laws of God, we are above the laws of man!"
"We're politicians and, since we make the laws of the land, we don't have to follow them!"
These are just some of the more prevalent stuff I hear. When we all place ourselves above the law, who then will even bother to follow it? When we have little or no respect for the laws meant to govern us as a nation, how can we ever unite as a people? When the most powerful or most respected refuse to abide the laws of the land, can we expect the common people to even care about them?
I HAVE RETURNED TO LAY WASTE TO OUR ENEMIES!