Okay ladies and gentlemen, it's Sunday again so time for another sermon!
After your misbehavior towards the Chinese after the tragedy that befell them, I thought that it was time again for you to get another values education lesson. Oh and don't worry, this one is fairly secular so even our non-Catholic readers can probably appreciate it. So is everybody ready? Do you have your hymn books with you?
The thing is, many of our local shows are big on what they perceive as "values". Remember, one of the biggest reasons why the MTRCB took out anime from the schedule of regular TV is because they were believed to not impart any values to children. However, more often than not, I cannot help but notice how so many typical Pinoys miss the point of things that really matter in life. While yes, I'm not really an expert on anything but I still think that the root of some of our problems is our lack of foresight and our inability to see the deeper meaning in things. You see, as I've said in my rant about superficiality, we almost always forget to read between the lines and listen to not just what is being said but how it is being said.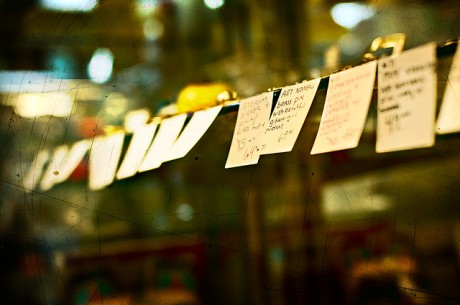 Anyway, here are three big things we keep missing on:
Wealth
Let's face it, doesn't everyone want to be rich?
But then again, notice how Pinoys prioritize making money over everything else. Remember also that the reason why trashy shows are the norm in local TV because producers just want to make money. However, one has to remember that while money is good to have, there are things it can't buy.
To be honest, if there's anything we should value, it's the wisdom to maintain wealth. I mean sure, you can have all the money in the world but if you don't know how to spend it wisely, you'll be broke in the course of the week. If you want evidence of what I'm talking about just take a look at all the "one-week-millionaires" out there.
Beauty
Sure, having a pretty face is nice. Heck, I think it's how Marian Rivera gets away with not being able to speak English well. But, while I'm not exactly handsome, I don't think having a pretty face will get you everything just as money can't buy you everything.
Look, I have to take extra time to at least look presentable to people but there are some people out there who can look good even from just after getting up from bed. However, to be really beautiful takes effort as well as you need time to organize your appearance as well as maintaining a healthy diet to keep your body attractive. Take a look at people like George Clooney, Helen Mirren and Anderson Cooper (take that Mar Roxas) who will probably be beautiful people forever as they take time to maintain their appearance and continue to make good use of their wit and charm.
Power
Power is another great thing to have but unless we know how to manage it properly, it will just continue to kick our butts ad infinitum.
The problem with a lot of our politicians is that they want power but they don't have the foresight to use it wisely. At the end of the day, they behave more or less like Gollum from Lord of the Rings who use their power to commit petty misdeeds.
I HAVE RETURNED TO LAY WASTE TO OUR ENEMIES!