While keeping abreast of the developments leading up to the 2016 Philippine national elections, one particular conversation from the past with a relative came to mind:
RELATIVE: Let's go to the venue using our normal route.
ME: But, there will be a lot of traffic there. Why don't we try instead an alternate route?
RELATIVE: We won't know that until we try. [In a raised voice] Ah basta! We're going the normal route because I want it that way!

[After several minutes in the car…]

ME: Told you there would be traffic here.
RELATIVE: Eh, nandito na tayo eh… (But we're already here, we can't do anything about it.)
He wouldn't listen to an alternative point of view, or what I thought was carefully considered and analyzed thoughts on the matter. It was frustrating. The only thing I could really utter once we were caught in the traffic jam was: Told you so.
The relevance of this story comes in when you consider that talking to Filipinos about making sound analyses and decisions when it comes to electing their government officials – among other things – makes me feel pretty much how I felt talking to my relative at that time.
When Filipinos elected Benigno Simeon "BS" Aquino to the presidency in 2010, despite incontrovertible evidence that he was unfit and unqualified for it, pundits could only shake their heads. Well into his term, after a period of non-performance and worsening public services, Filipinos could be admonished only fittingly with those three words:
Told you so.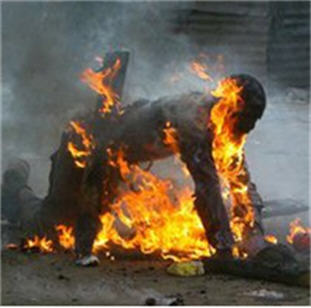 Definitely, making a decision on whom to vote requires a lot more logical and analytical rigor than choosing a route to get from point A to point B. And definitely, the impact of the electoral choice is a lot bigger. But the basic tenets at work are the same: you have to have data. You have to be observant and critical of the details that matter, and analyze them carefully. Most especially, you can't decide based on a whim, or just because "this is what I feel like, wala lang." And really important: you can't just say, "let's try this one out, malay natin (you'll never know)" and expect good results without even discussing and scrutinizing your choices beforehand.
There's plenty of room for hindsight; that is true especially in the Philippines. What is truly lacking here is foresight and the much-needed more substantial discussion on platforms, visions, and strategies of the candidates. That is the stuff that no doubt can help Filipinos make better, more well-rounded, and beneficial in the long-term, decisions once they get to the polls.
Filipinos have touched the hot kettle of detrimental electorate decisions more than once; that they've gotten burned more than once is seemingly indicative of what is an inability to learn the lesson. Only they can tell us and the rest of the world if it is going to happen again soon.
[Photo courtesy: the fifth wave]
А вы, друзья, как ни садитесь, все в музыканты не годитесь. – But you, my friends, however you sit, not all as musicians fit.