So I've said my piece about the INC, now it's time to write something about the government officials who are supposed to be addressing the issue…
The thing is, our politicians and media insist that our government is a modern democratic one. However, the more I look at the situation unfolding in EDSA and how the various presidential candidates are reacting, the more doubtful I become about the kind democracy we supposedly have as a country. Let's be clear here, I've never really had any real faith in the politicians of the Philippines. However, the way they seem to be responding to the troubles caused by the INC in EDSA is utterly preposterous.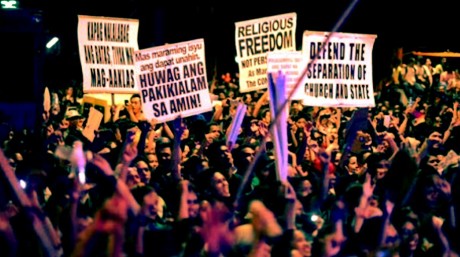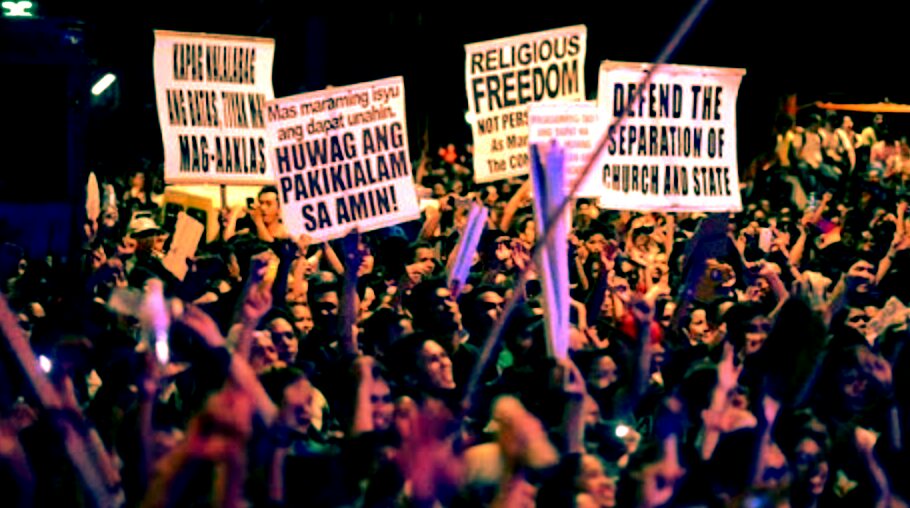 Do I really need to remind people that we are a democratic country? Do I need to say that, being a "democracy", Philippine politics should keep a respectable distance from religious organizations and vice versa?What's worse is that I don't think I'm the only person complaining about this and asking the same questions. In a democratic country, the laws of the land should be solid and impersonal and those upholding it should be adamant in their resolve to see that they are obeyed and that no other organization in said country, religious or otherwise, are given any power over it unless they compose the majority.
The INC, at best, are just another portion of the populace. They are, by definition, a minority and, while they have rights too like any other common citizen of the Philippines, it is another thing entirely for them to infringe on the rights of others. Unfortunately, due to their bloc voting habits, the INC get away with a lot of things since presidential candidates invest a great deal in pleasing them so that they can be voted into office. So this is what? A minority influencing the government into becoming their lapdog?
The response of government officials and other authorities is simply astounding in a very sad way. We have Jejomar Binay (who probably has little respect for human rights to begin with) and Grace Poe (who I doubt even know what she's talking about) saying that INC has a right to protest since they have a permit, this despite the fact that they're causing a lot of traffic and delaying emergency situations and the arrival of perishable goods. Then there's our good friend Mar who issued a statement that the INC should not make a nuisance of themselves but somehow refuses to get involved and has gone off to safety as he also doesn't want to lose the INC's favor in the upcoming election.
What's sad is, as fellow realist Paul Farol has said, if these were farmers or even students from a school, they would just get bombed with tear gas and hosed with water cannons. It seems that the government is beholden to the INC which is unbecoming of them considering that, much like farmers and students, they're just another group of people who just happen to share the same religion.
The central point is: a crime has been committed. People were detained against their will and that, ladies and gentlemen, is tantamount to kidnapping and is a serious crime no matter where you go. The victims deserve to have their case examined and investigated as the INC have violated the rights of other people. No, it is not a religious or private matter. Kidnapping is still kidnapping and murder is still murder regardless of what deity its perpetrators worship.
Sidenote: I want to play Silent Hill but I never said that I wanted to live there…
I HAVE RETURNED TO LAY WASTE TO OUR ENEMIES!