Well, as you people have probably guessed by now, I am a huge fan of the fantasy genre. I enjoy the stories written by J.R.R. Tolkien and C.S. Lewis as well as more modern authors like Jim Butcher, Charles Stross and Robert Jordan. I am also a gamer and am a regular at Tera Online and am eagerly awaiting the arrival of Warhammer in the Total War series. As you may have read from some of my previous articles, I am a big supporter of what Pope Francis had to say about dreams and imagination and how they're supposed to help in our development and contribute in our progress as a people.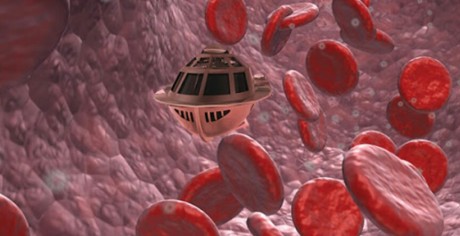 However, as you may also notice, I am not a big fan of local fantasy shows with the exception of Encantadia, the initial part of Rounin and Hirayamanawari which was quite ubiquitous back in the 90's when I was growing up. Well, I suppose all stories of fantasy have their own share of absurdity and that there are Filipino fantasy books that show some promise, Pinoy fantasy TV shows are similar to a lot of other local programming that offers little for its audience and, at the end of the day, is very misleading especially for the youths.
It's All About Fanservice
Well, we're not the only one. There's stuff like Queens Blade, the flashes of boob in Game of Thrones and who can forget the Elins of Tera Online. Unfortunately, even with the self-righteous MTRCB looking over their shoulders, producers of Pinoy Fantasy series tend to focus on the raunchier aspects of their shows such as the potential for breast exposures with mermaids and scantily clad fae.
I won't be a hypocrite and say I don't like what I see and that "sex sells" is a reality that we can only accept. However, since we're actually trying to market these shows to younger audiences, I can only wonder what actually runs in the minds of the MTRCB, if they have minds at all, that is.
The Glorification Of Victimization
Many of our local fantasy shows take cues from the traditional Cinderella story. Protagonist is victimized by baddies all her life and, through some form of magic or another, suddenly becomes a princess of some kind. Just about everything else is a variation of that idea and essentially drills the notion that being a victim is good in the minds of our youths.
Reliance On Fate
People like to nag on and on about fate and destiny. Stuff like some people were meant to be together, so on and so forth. Unfortunately, the absurdity can be seen in the idea that the protagonists rely solely on fate or destiny to do things for them. The overuse of deus ex machinas or out-of-the-blue solutions for problems implant the wrong kind of idea in young viewers and encourage them to be lazy and stupid as fate will solve their problems for them or that that their problems will solve themselves by some miracle.
I HAVE RETURNED TO LAY WASTE TO OUR ENEMIES!