Ako Muna ("Me First!") mentality. It's one of those renowned Filipino character traits. You see it in the way Filipinos drive — how they find no issue in rudely squeezing into your lane; no thank you wave for inconvenience caused. When queuing for your turn at a McDonald's you have to be vigilant, lest some prick cozy up into the space in front you despite knowing full well you were there first. Applying for that juicy job you feel you are qualified for? Don't hold your breath. Pamangkins (nephews and nieces) and kababayans (town-mates) of the boss come first.
To be fair, Chinese people are renowned for that sort of behaviour as well. They will push and shove one another for a piece of the pie they feel they are entitled to and will sink in every measure to secure every advantage over the other they acquire.
So why, if both Chinese and Pinoys are in the same siba league, do Chinese people get ahead while Filipinos fall back behind the dust cloud left by the earlier?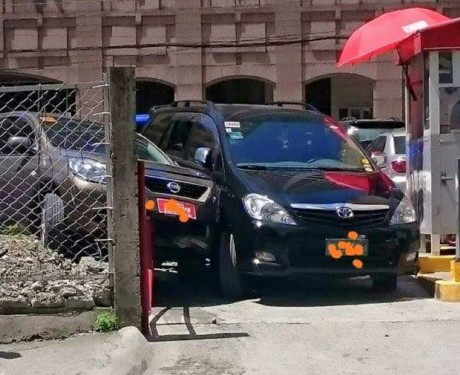 It's simple, really.
The key to Chinese success is the concept of locking in small gains progressively. If there is a way to rack up even a miniscule advantage in any endeavour, Chinese people will take it. They spare no opportunity and overlook no opening. Each small advantage acquired is secured the same way a rachet mechanism only allows movement forward. Add to that, the other secret sauce in Chinese success: volume — lots of it over time. Small locked-in gains built on top of the previous add up to vast power in the long run.
We can see it today in the way the People's Liberation Army progressively secured their South China Sea assets — one little reef at a time, one pile driven into the sea bed at a time, one square metre at a time. Filipinos were no match — no amount of legalese pitched to a toothless "international" tribunal on the other side of the planet could stop them. No amount of appeal to victimhood or getting in bed with an ex colonial master could move them. The Chinese military simply keep moving forward in small increments, securing each foothold gained.
Filipinos, on the other hand, for all their ka-sibaan do greed the wrong way. Rather than securing small gains progressively over a sustained period of time, they go for broke chasing the next business fad. Some win, many lose. The net overall result of this foolish approach to getting ahead is chronic backwardness.
Paatras ang asenso.
Translated, that's "progress in reverse". Many initiatives that Filipinos saw as steps towards progress were really setups for failure. A good example, is the much-ballyhooed "democracy" that Filipinos "regained" in 1986. Back then, democracy was seen to be the silver bullet that would rescue millions of Filipinos from their abject wretchedness. Several decades hence and the Filipino victim still sits under the guava tree waiting for her rescuer.
Democracy was a big step — supposedly one that would leapfrog the little patient steps other societies take to prosperity — if we are to believe the Philippines' venerable "thought leaders". Unfortunately, totalitarian China and authoritarian Singapore and South Korea have far overtaken "freedom-loving" Pinoys in every measure of human development. Analyse that.
The reality is that nothing was really secured by democracy in the sense of assets relevant to economic progress. It did not cure the Philippines' single biggest character flaw — absence of discipline. Indeed, rather than improve it, it eroded it further. Filipinos saw the "freedom" that is a byproduct of democratic governance as a license to embrace bad behaviour, loutish demeanour, and, worst of all, fatal negligence.
The results are in plain sight today. The late Singapore leader Lee Kuan Yew validates his achievements simply by telling his fellow Singaporeans to "look around them". Similarly, Filipinos only need to look around them to take stock of how they utterly failed to turn the "gift" of "freedom" into a long-term asset that delivers returns. All because we wanted to be a democracy first, wanted to look modern first, wanted to be "proud" first, and wanted to be "liked" by the international community first.
Ako muna.
Ako muna your face.
[Photo courtesy Joseph Rinoza Plazo on Facebook.]
benign0 is the Webmaster of GetRealPhilippines.com.