Well, in light of Benign0's recent article about the "Pabebe" Girls and the reaction they're garnering across the country, I come to wonder just what happened to the youths of today and what will become of the following generations. I'm not going to judge the children in the video. After all, as some of our commenters like to say, they are only children and probably aren't aware of the implications of their actions. However, with the way some adults seem to approve and even encourage them in their activities, I can only wonder what happened to the idea that we Filipinos are supposed to be Christians. Worse yet, there are even celebrities who support their attitude as if implying that fame justifies everything.
All I can do now is sigh and wonder at what the youth is coming to. I think I have said before that the sight and sound of children playing in the empty lot beside my house are the inspiration for my wanting to write stories of my own. However, if the "Pabebe Girls" are what the media is encouraging our children to become, then I think it's high time we made a stand against their promotion of immorality and decadence in our youths.
I remember Pope Francis mentioning that the power to dream is one of the forces responsible for a person's development. That it is essentially one's dreams that can turn him or her into a better person. Unfortunately, in the new 10s, it seems that the value of dreams has been all but forgotten. These days, most children come home in the afternoon or evening and are forced to watch nothing but programs that encourage having illicit relationships and are filled with characters who are utterly devoid of intelligence or empathy. Then, we wonder why our youths have nothing but sex, money or both in mind today. We have the gall to ponder why they lack the initiative to make themselves better people and are devoid of any motivation to work towards the common good.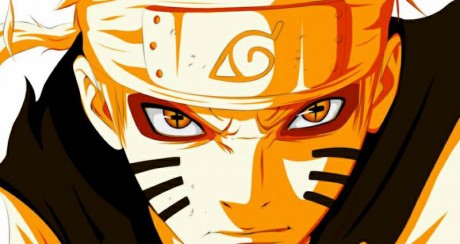 The MTRCB likes to go with the excuse that they took down anime and other animated programs because they supposedly promote violence, sexuality and stupidity. Well, I beg to differ however. Here are some of the shows of my youth and what they taught me:
Spider-Man: The Spider-Carnage Arc
Granted, I'm not a big fan of Spider-Man. I am and always will be a loyal follower of The Merc with the Mouth, The Regenerating Degenerate, The Plague of the Red Death, but I think I'm going beyond the point here…
Anyway, in this particular story arc, I remember seeing a flashback of Peter Parker and his Uncle Ben. In it, Ben Parker was teaching his young nephew to fish and, despite their best efforts together, the then young Spider-Man failed to catch anything. Of course, being a kid, young Peter cried and went on and on about the world not being fair. Ben simply smiled at his young nephew and told him that the world wasn't supposed to be fair. That indeed, the world was unfair and there was nothing much that could be done about it except to be a good person nonetheless.
Later on, it was discussed by Spider-Man to Spider-Carnage (alternate-dimension, evil version of Peter Parker that was the villain of the piece) that being the victim of tragedy wasn't an excuse to victimize others. That while the world may be cruel, that did not mean that everyone should be cruel too. At the end of it, Spider-Man, the Peter Parker that stayed true to his heart, proved that being a good guy in a bad world still meant a lot no matter how small he may seem in the grand scheme of things.
I have always thought that the problem with a lot of people in the Philippines is their absolute obsession with the victim card. Some people do the most  horrible things and, when finally caught or called out, blame others for their actions even though they had an active hand in them. I think that good people (and no, in case you're wondering, I DON'T think I'm one of them) are those who are essentially victims themselves but strive to do good for others even if no one else cares or are actively being antagonized.
Gintama: The Madao Episode
Well, forget Gin and his gang for a moment. And no, you can ask me what the hell that bird thingy beside Sura -I mean- Katsura is later. Let's focus on Taizo "Madao" Hasegawa, the homeless guy with sunglasses.
Anyway, there was this one episode where he was adopted by a single mother and her son. Later on, Hasegawa discovers that the woman's husband had once been a good man but, when they had hit hard times, had turned to alcoholism and eventually left or disappeared. It was clear that the man's wife and son still loved him dearly but had lost hope in the idea that he would come back to them. In the meantime, Hasegawa replaced the man as the father of the household and later on found a new opportunity for work.
But then, during the job interview, he encountered the father of the household he had gone into and saw that he had changed and made something of himself. Feeling a sense of pity and knowing that he was neither the woman's real husband nor the boy's real father, he suddenly became violent, attacked the other applicants (except the man of course) and threatened the interviewers into hiring the only remaining applicant and then ran off. He had essentially sacrificed his own happy ending of having a job and a family so that other people (namely the man and his family) could have a happier one.
I think that thanks to our modern media today (especially teleseryes), we have been duped into thinking that we should all pursue our happy endings no matter the cost to others. Hasegawa's act of self-sacrifice would probably seem alien to some people but I think that this is probably one of the reasons why Japanese seem like more mature people than Filipinos. I tend to think that happy endings that come at the cost of other people's happiness can't really be called "happy" at all and that one way we can discourage illicit affairs is by appealing to their consciences and not by making them appear sexy or cool in movies and TV shows.
Goof Troop: Series Wide
Who would've thought that good family values could be found in a cartoon show?
Anyway, with Goofy's household I learned the value of accepting one's family. Sure, Goofy isn't exactly the perfect dad but he's a father nonetheless. While it takes time for his son Max to understand and accept Goofy as his father, the boy later learns his father is probably the only family he has in the world and comes to love him nonetheless. I must admit that this does have personal connotations for me, as I too have a complicated relationship with my father as he is alcoholic and is, unfortunately, nowhere near as amusing as Goofy or as cunning as Pete. However, thanks in part to Goof Troop's message about fatherhood, I've come to accept and at least respect him as my father.
As for Pete's household, all I can say is that I think that you can find the meaning of being a good spouse in Peg, Pete's wife and PJ's mother. No, it's not because your significant other is hot or because he or she is rich, it's essentially because you're good for each other. While I tend to think that Pete's relationship with Peg can seem one-sided (in a varied number of interpretations) I still think of her as a good or even ideal wife because of the way she serves as a moral anchor for her otherwise conniving husband. A good spouse or partner is essentially the person who serves as your moral compass and vice versa, a best friend who's more than just a friend as they know you at an intimate level. They're there for you in times of need, prepared to do their part for your mutual benefit as should you, when they reach their limit or bottom. If we had more characters similar to Peg (regardless of them being male or female) in our own media rather than hypocritical Kris Aquinos, I can assume that more Filipinos would know what it means to be a good wife or husband.
For all the local media's stance for family values, none of their shows really strike me as family friendly at all. Instead of catering to both children and adults, their shows always turn out to be too serious for children and too dumb for actual adults. At the end of it all, you get heavily cliched shows that might seem funny to less educated people but are actually quite tasteless and are usually just hinged on the emotions of the characters and not their motivations or methods.
Naruto: Series Wide
Asides from all the epic ninja skills, one of my clearest memories of the show was during the funeral of Hiruzen Sarutobi, the Third Hokage (or ninja village leader). During his burial, the titular protagonist of the show discussed with one of his teachers the meaning of nation and community. It was there that it was revealed that Konoha, Naruto's own village, drew its strength not from the great number of ninjas that live in it nor the powerful weapons and powers at their disposal. What truly makes them strong is their dedication to providing a bright future for the next generation of their village. And through it all, some of them fight, not just for personal gain, but for the chance to finally give their village as well as other villages the chance to live in peace.
Yeah, we like to call ourselves a nation. We like to think of ourselves as countrymen of the Philippines. Unfortunately, in action, we are more like a herd of frightened animals, coming together only for the purpose of safety in numbers. We gather in the hope that when calamity finally comes someone else will be the victim instead of us. We never use our numbers to our own advantage and create a coordinated strategy of mutual benefit. Instead, at the heart of it all, we are only for ourselves and our own. There is no room for anyone else and those who try to do what's right, those who try to save others that are not related to them and those who take others into consideration instead of taking advantage of them are seen as fools and are ridiculed for all they're worth.
Ladies and gentlemen, our media has essentially poisoned us with what is known as "bystander mentality". It is the idea that some hero will always come along to solve the problem and that hero probably isn't you. Essentially, when something bad happens, all they teach us to do is sit back and do nothing and, when nothing gets done, we blame the leaders who try to do something but whom we aren't helping. Make no mistake, the anime might be entitled Naruto but it isn't just about him. It is essentially a saga of warring nations and feuds between individual people seen through the young ninja's eyes. And, while he may be the hero of the story after all, it was through the help of his family and friends that he manages to succeed against all odds.
Deadpool
Uh… Um… Wait…
Well… (Hmm… This is kinda tough…) What did I learn from Deadpool?
Aha! I know! CHIMICHANGAS!
That's right, the world and especially the Philippines would be a better and happier place if more people just ate chimichangas, especially the Pabebe Girls themselves. Instead of running their mouths on Youtube, they should just film themselves eating chimichangas! Yeah, that's right. They should just stuff their mouths with wad after wad of chimichangas instead of saying stupid things on social media.
I HAVE RETURNED TO LAY WASTE TO OUR ENEMIES!