There's a case to be made for girl power growing stronger nowadays. I say that after seeing that Pabebe Girls video. Dude, they're young girls making a statement. I suspect that the reason they copped so much derision is because of their, how do I put this politely, less-than-sosyal accents. I mean it's easy for us village people to point out the way they said "beedjho" rather than video (enunciating two syllables in the earlier rather three the way it "should" be).
Maybe we Filipinos need to decide whether we are a collectivist society (befitting our place in the globe) or an individualistic one (befitting the roots of our former colonial masters). I think we're simply just confused. I mean, here are two girls asserting their individuality and begging to differ. Don't those last three words sound familiar?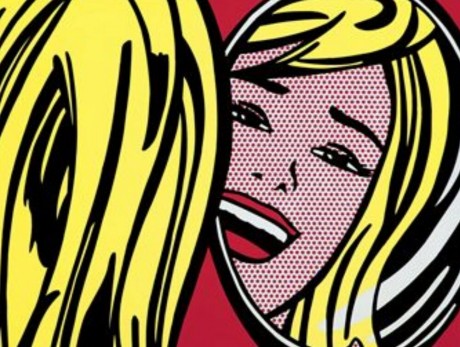 They want to do their thing and nothing can stop them, as they pointed out in one of their videos. But our initial reaction is to cut them down to size, put them in their place, and keep them there using a particularly cruel form of imprisonment — ridicule.
Strange. Think of how it's become a tired cliché to cite all those men and women who overcame ridicule and even social stigma to go on to achieve great things to emphasize the point that greatness often comes from places we least expect it to spring forth from. Certainly there is no shortage of those corny memes flooding our timeliness where the virtues of embracing uniqueness and variety are extolled. And yet here we are beholding two kids being just that and reacting like the Victorian Era fashion police.
I get it. Low-brow tastes sell — which is probably why all these celebs led by Vice Ganda swooped in and grabbed a piece of Pabebe-dom as soon as the video went "viral". Perhaps we have lots to say about the dumbing-down effect of mainstream Pinoy media — what with Pinoy Big Brother and all those teleserye being pumped through our TVs and devices and the whole debate about whether these add or subtract to efforts to become a progressive society. But there may be some merit in pausing and reflecting on how much about creativity and innovation we don't understand.
The thing with new original ideas is that they don't normally appear where we are actually looking. Original ideas are the true unknown unknowns in the purest sense of the term. For example, back in the early 1990s when all eyes were on family-themed sitcoms with episodes that almost always ended in heart-warming resolutions, out popped Seinfeld with its hilarious cast of assholic characters and episode endings that elicited an eeewwwww rather than an aawwwwww.
So it occurs to me now. While we "upstanding" citizens may be looking at the usual places for where the next crop of young achievers might come from, we could very well be overlooking that cauldron of seething youth angst from which the next Eraserheads or Parokya ni Edgar, the next Nora Aunor or Lino Brocka, or the next apl.de.ap might be coming from.
Perhaps the Pabebe Girls are not your cup of tea and, admittedly, they don't fill my mug either. But far from being the society that supposedly upholds freedom of expression and tolerance for diversity in ideas and lifestyle, we seem to be routinely failing to capitalize on the potential wealth that resides at the fringes of the range of what we consider to be "sensible". Look no further than our current crop of "presidentiables".
Sad.
You see the same sort of inbreeding in showbiz as well. Our celebs have come to look like the Asian equivalent of the Stepford Wives — mere products being churned out of a mannequin factory — all fair-skinned and Korean-looking. Cut to specs down to a tee.
Sad.
So maybe it's time. Rather than cringe, maybe we should try to squeeze the words "Go Pabebe Girl!" instead.
Frustrated artist doing geek for a living.