Very illuminating, all the comments I got from my previous article Pabebe Girl Power highlights Filipinos' confusion: Are we individualists or collectivists?! 🙂
I do agree, it's a double-edged sword this whole idea of self-expression. With the floodgates open thanks to social media, the idea that a small bunch of bureaucrats are the final authority on morality or "tasteful" conduct is fast becoming obsolete. But what's gonna replace that still-relevant role of making sure media content builds rather than erodes the national intellect?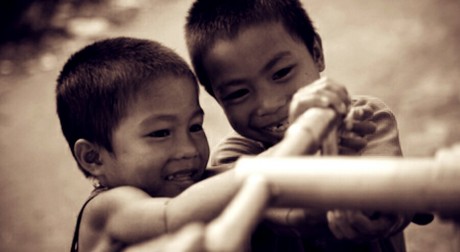 I do have issue with how the "elders" generation presume to tell today's youth how to conduct themselves. I mean, it is their generation who screwed up the Philippines, right? In fact, they're still doing it. Most of the people who fill the halls of Congress are either the same old-timers or the kids of those old-timers.
I still have to mull over the idea that individualism is necessarily better than collectivism though. I mean, great countries like Japan and Korea became great doing their collectivist thing. I read too that Germany also had a relatively collectivist culture where everyone has to conform to certain standards. Is it true that, to this day, Germans still have a standard list of German names from which to choose to name their babies? If you think about it, those countries kinda debunk the notion that individualism is better than collectivism.
I have to agree with Robert though who observed that in the Philippines, "Everybody is taking care of everybody (hence nobody is really responsible for anything)." But that's also probably because of what commenter Go Rico said, that "34% of the population is 14 years old or younger, and 19% is 15-25 years old" and that presumably is what makes family important, because we are essentially a young nation where the social safety net is comprised of large families whose members help one another.
Maybe there is nothing wrong with that. According to Manila Times columnist Ben Kritz in his write up Bad move, Greece,
The reason why Greece ran into trouble while the very similarly managed Philippines has not is because much of Greece's debt was incurred in maintaining social safety nets: Subsidized prices, wage controls, low- or no-cost health care and education, various forms of financial welfare, and so on. The Philippines has very little in the way of comparable safety nets, and thus does not have to pour money into keeping its population content in the same way Greece has for generations.
Not ideal maybe, but somehow the Philippines chugs along despite being a poor country and people get by despite having so little. Now, before you guys accuse me of espousing our famous pwede-na-yan mentality, I'd like to emphasize that I still believe that there is still lots of work to be done to achieve ths kind of "social justice" people in more progressive countries enjoy today. Certainly the continued sight of little children begging in our streets is still nothing short of an outrage.
But if you think about it, Filipinos seem to be getting to a point of having a better claim to sovereignity and "pride" compared to Greece whose governmenty has been reduced to a humble vassal of the European Union thanks to its crushing indebtedness. That's not to compare the Philippines (which is still a Third World nation) to Greece (which is a developed country with a history of high civilization going back millenia). Absolutely apples to oranges!
Nevertheless the truism still holds, success is relative. Greece was once a great country. Now it's headed for the dumpster. The Philippines never was a great country, and so the only way for the Philippines is up. That's unless, of course, there are still depths of depravity Filipinos have not yet discovered and plumbed!
The Pabebe Girls' plight pretty much parallels the Philippines' history. Some may interpret their flavor of self-expression as a misuse of their new-found freedom to express themselves much the same way as the Philippines used its "freedom" to elect the criminals and idiots we see today to be their leaders. But, in the same way, we can choose, instead, to find opportunity in the doors freedom opens to exploration.
Similarly, the Philippines, contrary to what a lot of people say, is still full of promise — sort of like we were all once young and penniless but had the entire future before us to grab. I guess the key here is choosing the right path. I'd say, that'd be a better place to be in compared, say, to Greece which once flew high and has now all but crashed and burned under the weight of its old and entitled population.
So while there is so much opportunity for our young country, there are also a lot of pitfalls ahead. The hard part is to choose the right path and tread carefully.
Frustrated artist doing geek for a living.