The Pabebe Girls video is one of the most disturbing things I have ever seen in my life, at the same time, one of the most pointless. Not because I judged those girls as attention seekers as other Filipinos have (on the contrary, I didn't and will never do so), but because the way I felt after watching it can be expressed in one word in the vernacular:
Bitin. (I was left hanging.)
Come on, if you're going to assert the right to express yourself and insist that no one can stop you from doing so, you should have gone all the way! For lack of a better word, it was a rant; very little insight into what makes the girls tick, very little insight into who they really are, and definitely very little insight as to what makes up that self that they are asserting that right to express.
If I were to define what it means to be Pabebe based solely on what was explicitly stated in the video, then I would use the following points:
1) Someone who is asserting the right to express herself/himself;
2) Someone who will not let anything get in the way of such self-expression, and;
3) Someone who will not listen to what others have to say about such "self-expression".
On to my point.
Blogger Kate Natividad took special note of the netizens and other people who judged those girls as attention seekers, because their reaction was to cut them down to size and ridicule them. She further states that perhaps we should be encouraging the likes of these girls, because you'll never know what sort of as-yet unthinkable idea you will find outside the box prison that mainstream media likes to put its viewers in.
Me, I simply see those netizens and other people as hypocrites. Why? Because it seems that these same people who went on to ridicule the girls and judge them as attention seekers fail to see that the Philippines is one big Pabebe Nation!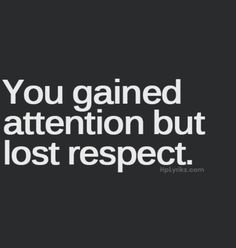 That's right. Anybody who thinks that such Pabebe behavior is attention-seeking and utterly annoying should easily be able to see that Filipino collective society behaves exactly the same way. Filipinos collectively insist on their right to express themselves, will not let anyone stop them from doing so, and refuse to listen to those who have something to say about it.
And most of all, it's sobrang bitin. The difference is not because Filipinos do it only for less than a minute, but because underneath all that assertion, there's nothing underneath, no substance to speak of to give body to such "self-expression." Yet nobody is ridiculing it.
On a side note, I don't really pay much attention to the comedian Vice Ganda, but I think I could work with some additional notes from him on what it means to be Pabebe:
"Maraming ibig sabihin ang 'pabebe.' Pa-sweet, pa-cute, paalaga, papampam, mahilig sa mamon," Vice Ganda said.
(Pabebe can mean many things: acting sweet, acting cute, acting like one to be handled carefully, acting like an attention-seeker.)
…which still describes to a tee the Filipino collective.
Take note that I expanded the definition of Pabebe beyond what was explicitly discernible from the original video. Thanks to those who ridiculed those girls for giving me something to work with!
I would like to end by borrowing and slightly modifying a tagline from a Filipino commercial for bleach that aired almost 20 years ago:
"Ang Pabebe, hindi binebaby, pinapatay! (The Pabebe shouldn't be coddled, they should be killed!)"
No, I don't advocate real-life murder of those perceived as Pabebe, but getting rid of (killing) the attitude of attention seeking without any substance underneath that the Filipino collective is notorious for.
Pabebe mo mukha mo, Philippines.
[Photo courtesy: Certainlyher.com]
А вы, друзья, как ни садитесь, все в музыканты не годитесь. – But you, my friends, however you sit, not all as musicians fit.