It seems simple enough of course, right?
A small silver bullet will kill a rampaging werewolf. Actually, this idea is actually more recent than most people may think but that's not the point here. What I'm trying to show is that this is an idea that is all too appealing to many because of how simple and easy it seems. In its basic form, you have a small and recognizable solution to stop a huge problem.
However, I think that the Philippines has worse problems than werewolves. Indeed, it is our tendency to bank all of our hopes on one thing or one person that has all too often led us to roads of disappointment and disaster. Day after day, I hear people clamoring for a savior even when they themselves make no action to find salvation for themselves. They point to people like Manny Pacquiao, Charice Pempengco and even the Aquinos when they are asked to present national achievements and are quick to point to one another when something bad happens and someone needs to take responsibility.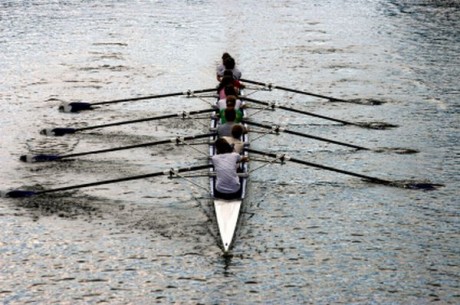 To face the problems that besiege the Philippines today, we need to be realistic. This is the purpose of GRP to begin with but a lot of people just keep missing the point. Here are at least three of my points just in case some of you still don't understand what I and a lot of us are trying to say:
It Will Take More Than One Man Or Woman To Save The Philippines
Look, we should never underestimate what one man or woman can contribute to the salvation of the country. If you look back at history, one person is often enough to start some big changes that can even go on to affect the world as a whole. However, such instances are rare and it usually requires considerable public support in order to succeed.
Sure, one man can change quite a lot, but only if his people and supporters are willing to support him. A lot of people may claim that Manny Pacquiao is an inspiration to them but they never adapt his discipline, generosity or his determination. A lot of people say Rodrigo Duterte and his methods are key to saving the Philippines but unless we're willing to make the necessary sacrifices and face the consequences of our own actions, then even the alleged "Punisher" can't change anything. A lot of people point to Sen. Miriam Defensor Santiago as an intelligent woman and a great candidate for presidency but she too has flaws and can't solve everyone's problems.
You see people, one person can't carry all our burdens. We have to do our part too and carry our own baggage instead of shoving it at somebody else.
Laws Won't Save The Philippines
Laws are of course important. In order for civilization to exist in the first place, laws are required to create a harmonious and productive society. Unfortunately, if we ourselves aren't willing to obey the laws then our so-called "laws" are really nothing more than words written on a piece of paper.
It's a certain lose/lose situation when you have too many lawmakers who don't even know what they're actually doing there in the first place (I'm looking at you Lito Lapid, Bong Revilla and, yes, you Manny Pacquiao), too many people willing to support said clueless lawmakers and TOO MANY people who could care less about the laws. And I'm not just talking about criminals regarding the latter, I'm talking about the jay-walkers, litterers and reckless drivers. If the common people can't even be made to follow "small" laws, how can they be expected to follow the bigger ones?
One Aspect Of Society Isn't Going To Change The Country
While I certainly agree with changing the media, do note that even I think that won't be enough.
See, fixing only one of the aspects of society just won't cut it if you want real change. Sure, you can change the media, but with crap education, you can still bet that a lot of our youths will still be dumb. Changing the education system and its standards is a good thing but if the media keeps the youths dumb with utterly stupid programming and the government denies them promising opportunities for a good life, then that also won't lead anywhere. You can also have great political candidates but if the people's education can be best described as slush and the media endorses brainless candidates, then you can see where this is going as well.
If we want change, we need to change everything. Like cancer, just removing one part of the problem simply won't cut it. You need to get rid of all of it if we want to get anywhere with our troubles.
***
Please people of the Philippines, we're not dealing with a werewolf here, a silver bullet solution simply won't work anymore. If anything, our problems as a country can be best described as an "eldritch abomination". In essence, the problems of the country are multi-dimensional, multi-headed, self-regenerating and self-replicating horrors that need to be dealt with with a vast assortment of weaponry and need to be hit with as much force as a nuclear weapon. If one wanted an accurate description of what our problems look like, check out some of the youtube videos of our associates. There's one that shows a big yellow octopus with a head at the tip of each tentacle. I think that's an accurate representation of what kind of monster the Filipino people faces and it is most certainly not a werewolf.
The problems of the Philippines are like the symptoms of a somehow self-aware disease in that it knows that people can kill it so it simply convinces people that it is harmless and that it has always been part of the system. It infects all aspects of the country, from the government, the media, educational sectors to the very mindset and culture of the common people. Also note that when people somehow become aware of it (like the people here in the GRP), it is quick to flex its tendrils in the system, prompting weak-minded people to react to critics instead of responding to them or taking the time to muse about what they say.
I HAVE RETURNED TO LAY WASTE TO OUR ENEMIES!