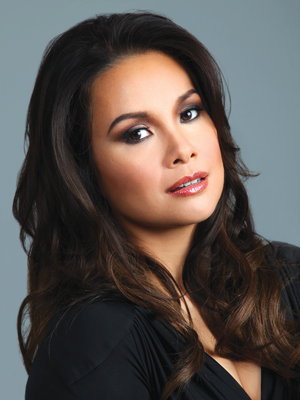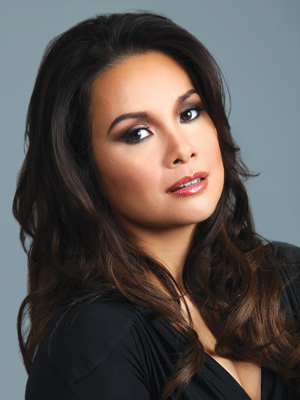 It all started with that tweet by Lea Salonga regarding the day Filipinos supposedly celebrate their Independence Day:
Our country is not yet debt-free, poverty-free, crime-free, or corruption-free. So what are we free from exactly and why do we celebrate it?
Much like Kate Natividad pointed out earlier, I don't see what exactly it is about the tweet that riled up Pinoy "nationalistic" sensibilities.
Since it didn't seem clear to those "followers" of her who reacted, Lea had to clarify subsequently that it was a rhetorical question – one that is not expecting an answer, but is usually used in generating further discussion on topics related to those already brought up.
The only discussions it really generated were how Lea is considered a crab, and how Lea has the gall to question "Philippine independence".
Now, crab mentality and crab are words used rather liberally in the Philippine setting. To explain it in the simplest terms possible, it's the mindset of "if I can't have it, neither can you." Filipinos seem to use it in the context, however, of their taking as an offense fellow Filipinos not joining their feel-good moments. Yet they find nothing wrong with discrediting or tearing down someone who has achieved through merit, or has enough initiative to question prevailing wisdom, or suggest new ideas in place of obsolete or outdated ones.
That's the crab you're looking for. Ironically, it's the crabby and crab mentality-stricken Filipinos who labeled Lea Salonga a crab for "spoiling" and "questioning" their feel-good, proud-to-be-Filipino "independence" moment. Furthermore, they dragged her down to the level of ad hominem, hypersensitivity, and point-missing that Filipinos are comfortable with.
Indeed, there's a lot to question about June 12, 1898 marking the Philippine "Independence Day". Especially the fact that not long after, we became a colony of the United States. And that whether or not we were deserving of or ready for independence, the US granted us "independence" on July 4, 1946 simply because they could.
My takeaway from Lea Salonga's tweet is that we should basically be asking ourselves as a people: what have we been doing with our "freedom" and "independence" ever since we "gained" them? Put it into the context of our being a US colony during the 1900's , and we should also be asking ourselves: "why are we celebrating an 'independence' we didn't even earn by ourselves?"
So, what DID Filipinos do with their "hard-fought" independence and freedom? Essentially they used it to give rise to a new form of "colonizer", one whom they haven't been able to get rid of since 1946:
Filipinos themselves.
Filipinos used their freedom and independence to run themselves to the ground, along with the land they live in. They used it to treat each other – those outside clan or kinship lines – as dirtily and disdainfully as only they could. They used it to elect government officials, who for the most part, were and are still unwilling to put national interest above their own. They used it to allow corruption, crime, debt, and poverty to run rampant at all levels of society.
One need only look now, almost 70 years after 1946, to see what the results have been of Filipino independence. On paper, Filipinos are no longer a colony of any other country. But they are prisoners of their own shortcomings, failures, and cultural dysfunction as a people. These are shackles that are not easy to break out of, made even more difficult by the fact that Filipinos still continuously deny that their culture and country needs serious fixing up.
Ignorance is bliss after all; but at least, according to Filipinos, they are free. Free to do whatever they want, except criticize and analyze Filipino cultural dysfunction. And that's all that matters for them as they sink ever deeper into a pit which gets harder and harder to get out of with each passing day.
А вы, друзья, как ни садитесь, все в музыканты не годитесь. – But you, my friends, however you sit, not all as musicians fit.