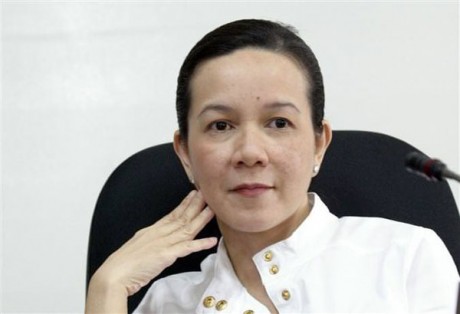 So Senator Grace Poe appears to be bent on challenging Vice President Binay for the Presidency in 2016. Based on the latest surveys, she does appear to be the only candidate at this point who has a fighting chance against VP Binay's candidacy. While Binay's camp tries to convince the Filipino electorate that experience and competence should take prime consideration in choosing the next leader of the country, Poe counters that honesty is more important. Of course, everyone thinks that she is alluding to Binay's alleged record of corruption as exposed by the Senate Yellow Ribbon Committee's demolition job against the Vice President. But granting, without accepting, that honesty ought to take the top consideration for a Presidential candidate and that only Poe amongst the top Presidentiables has no corruption baggage, does this necessarily mean that Poe is really honest and would look out for the interests and needs of the Filipino people? Let's examine.
Poe chaired a Senate Committee hearing on the SAF 44 massacre in Mamasapano. After considering all the evidence presented and testimonies of witnesses, she drafted a committee report stating that President Noynoy Aquino was ultimately responsible for the botched operation. Her report was even signed by 20 Senators. However, what is mind-boggling is that up to this day Poe has not brought up the issue to plenary and there was no recommendation to the Ombudsman to charge Noynoy and others like Alan Purisima who were deemed liable for the tragedy. Poe claimed that it was up to Congress to make PNoy accountable through impeachment as the President has immunity and cannot be charged. So how come she signed the committee report recommending that Binay be charged of plunder when Binay is also an impeachable official just like the President?
Poe also stated that she was willing to amend her report on the Mamasapano fiasco if PNoy would provide new information and if the information is backed up by evidence. She went on to say that:
"Because we are co-equal branch of government, we did not send an official letter questioning the President. If he has statement, we will accept what he would say regarding this matter."
So the President was not issued an official letter regarding the botched operation and I don't believe that her committee invited the President in the Senate. Although Poe said she wanted to know more information about the incident directly from the President, she also added that there was no need to invite the President to the hearing. So how come she wanted Binay to attend the Senate inquisition to shed more light on Binay's corruption issues but not PNoy who belongs to the same co-equal branch of government? Besides, didn't Binay submit an affidavit to the Senate refuting all the allegations thrown at him? Didn't expert testimonies coming from Pag-Ibig, BSP, representatives of the builders of Makati City Hall 2, and other businessmen attended the Senate grilling and didn't their testimonies (and other documentary evidence presented) supported Binay's claims? Didn't Binay's co-accused son, Mayor Junjun Binay, attended the Senate to answer the allegations but was only bullied by the demolition troika of senators? Did we hear any objection from Poe on how Mayor Junjun Binay was treated? So why is it okay for Poe to give a pass to PNoy (her benefactor) but not Binay (her main competitor for 2016)?
On another front, where is her enthusiasm to hold alleged wrongdoers accountable for the Disbursement Acceleration Program (DAP) and the Priority Development Assistance Fund (PDAF) scam, both of which the Supreme Court has declared to be unconstitutional and up to this day not accounted for? From what I recall, there was only one session of hearing for that case yet there was no outrage from her?
If the definition of honesty includes fairness and straightforwardness of conduct as well as adherence to the facts, can we really say that Sen. Grace Poe is honest if she appears to have disregarded VP Binay's affidavit and taken as undisputable facts the mere testimonies of VP Binay's detractors that are (at this point) based on hasty conclusions, inadmissible evidence and malicious narratives? If honesty ought to be considered with competence and experience in choosing the nation's next leader, then it appears that Sen. Grace Poe is lacking on the three.
(Image taken from newsflash.org)
Calling a spade, a spade…