According to a Huffington Post report there is "a diversity problem vexing the entire technology industry" because there are not enough women, black, and Hispanic people employed by Silicon Valley technology companies. Search giant Google, for its part, is seemingly under pressure to hire more people from those groups. It has mounted "a concerted effort to bring the numbers up" so much so that it claims that "21 percent of the workers that it hired for technology jobs last year were women."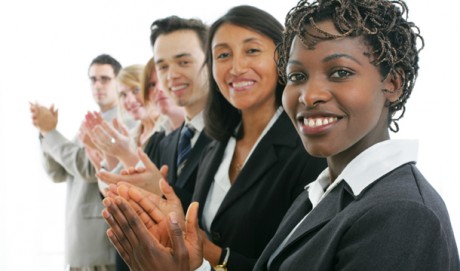 Yet, at the end of 2014, Google disclosed that only 2 percent of its US workforce were black and only 3 percent Hispanic.
And so…
Mortified by the disclosures, Google and most of its other technology peers have been pouring more money into programs steering more women, blacks and Hispanics to focus on science and math in schools and have stepped up their recruiting of minority students as they prepare to graduate from college.

Civil rights leader Jesse Jackson, who has been spearheading the drive to diversify the tech industry, applauded Google for releasing its workforce data again to help keep the pressure on the technology industry to change the composition of its payroll.

"Tech companies must move from the aspiration of 'doing better' to concrete actionable hiring to move the needle," Jackson said in a statement. "We aim to change the flow of the river."
But the question is, the next time you spot an American Google employee who is a woman or a black or Hispanic person, what would you make of that sight? Will they be seen as evidence of a meritocratic system working on a level playing field? Or are they going to be regarded as a product of The Program to "move the needle", in the Reverend Jesse Jackson's words.
That depends on the philosophy behind the neo-affirmative action initiatives the US tech industry is currently coming to grips with.
Ultimately, business want to hire the most qualified people. As the late Michael Jackson (himself, an African-American man) once sang, "it don't matter if you're black or white" and it really is more about whether "you're wrong or you're right" regardless of colour. In short, it don't matter what you are, male, female, black, Asian, white, or Hispanic, whatever. It's all about whether you are wrong or you are right for the job.
Is there really a problem with the "diversity" statistics in the employee rolls of Silicon Valley companies like Google and Apple? That depends on your definition of "the problem".
[Image courtesy Center for American Progress.]
benign0 is the Webmaster of GetRealPhilippines.com.