We all want to be scientific in the way we make our life's decisions, right? So do the maths. On your way to work, what are the chances of you being killed by a goon of a dictator? Whether it be during the reign of former President Ferdinand E. Marcos or the prospective rule of emerging presidential candidate (and former Davao City mayor) Rodrigo Duterte, the maths tell us that you probably stand a bigger chance of being run over by a bus while crossing the street than being the victim of a hit from an agent of the government.
For that matter, ask the average Filipino schmoe what sort of human being he or she fears the most? It is likely that right up there in her list would be the neighbourhood manyak who hangs around the sari-sari store most afternoons or the random mugger waiting around the corner. Would a henchman wielding a government-issue pistol be up there in that list of people-to-fear? Very unlikely.
The fact is, very few people know people who were actual victims of "human rights abuses" perpetrated by state personnel. But in any cocktail conversation, four out of five times we are likely to come across someone who was or knows someone who was a victim of a violent crime perpetrated by a garden-variety Filipino crook.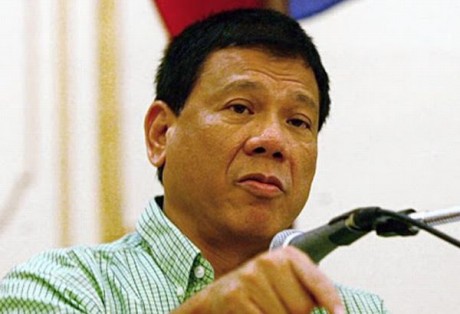 Why then are people afraid of a Duterte presidency?
Because their "thought leaders" say they should be. It is the same irrational fear pussies who are afraid of flying feel.
Air disasters don't bow to "human rights" law. They claim victims randomly. But even if they do, the actual probability of being in an air disaster casualty list is infinitessimal. You are more likely to die from diabetes — a disease that is well within your control to avoid — than in an air disaster; or under a Duterte presidency, much the same way that diabetes killed a lot more Filipinos than Marcos's Philippine Constabulary troops did in all two decades of his "tyrannical" rule.
Indeed, even more bizarre is the way we'd invite a terrorist group like the Moro Islamic Liberation Front through our front door and cede a chunk of our territory to these thugs on one hand, then, on the other, cry bloody "Murder!" when the topic of a possible Duterte presidency is introduced in between servings of chicharon.
Even more baffling of all is the way this whole "West Valley Fault" (WVF) line that is supposedly looming underneath prime real estate in Metro Manila now strikes terror in the hearts of legions of Filipino ignoramuses. That fault has been there since time immemorial. One wonders why it is so suddenly a "trending" topic. Most laughable of all is the prevailing popular solution to it that Filipinos are tweeting all over the place: prayer. Yeah, pray for Filipinos. Please. They may one day cower under the guns of Duterte's goons or be swallowed up by the evil WVF.
But don't worry. God is all powerful and will "save" Filipinos from all Evil.
So Filipinos can rest assured. The stuff to fear that their moronic thought leaders and media mavens are telling them to fear can all be mitigated if we #PrayForThePhilippines.
benign0 is the Webmaster of GetRealPhilippines.com.