My heart goes out to all those who helped Mary Jane Veloso escape her predicament. From those who prayed for her (I'm one of those who believe that prayer does indeed hold some power), those who pleaded for her case to those who chose to spare her from execution, you have my sincerest gratitude. But while her continued survival is indeed something to be thankful for, I would like to mention the fact that all we've really bought the poor woman is time. Who's to say that the case won't be investigated further until those in Indonesia choose to execute her anyway? Also, what of the many other OFW's out there in the world who are facing the threat of death from being in death row, to being in the way of a national disaster to those in countries under the threat of war?
Indeed, I believe in the Jewish saying that "one life saved saves the world entire" but the problem here is all about how we, as a people, have failed to see the bigger picture and the greater threats that loom over our nation. While the spared life of Mary Jane Veloso is indeed good news, I think that it is simply too early for us to be celebrating.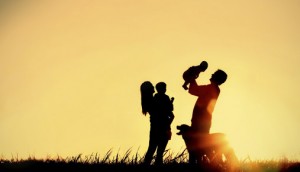 Over the years, as I've come to realize, the solutions our society offers are at best only temporary and, at worst, merely a means of "sweeping things under the rug" rather than a permanent and progressive answer to our problems. The issue about Mary Jane Veloso is just one of these many problems that we aren't facing the way we should. Remember, Mary Jane Veloso's case could resume at any time and go through with her execution anyway and that we still have plenty of countrymen out there who are in death row right now as we speak.
Here are some of the things I'd like to point out to you:
The "Peace Agreement" with the MILF
Okay, I know this is getting old but I think it's all the more reason that we start taking this seriously. As I've mentioned before, what the MILF is proposing isn't even a "negotiation", it's essentially a "surrender". Suppose we give in to their demands (like what the president is doing), would it really bring peace in Mindanao once and for all?
Here's the problem, the MILF does not represent all the Muslims who live in Mindanao. Were we to give a peace of Mindanao to the MILF, other groups will become jealous and will probably clamor for their own territory in Mindanao. Like the hydra of Greek mythology, cutting off just one head will cause two or three more to sprout from the severed stump of its neck. Also of note, will the MILF really stop with just the BBL or will they eventually go on to ask for more territory and greater autonomy.
President Aquino's statement about approving the BBL or counting body bags best counts as something similar to putting a ban-aid to a skull fracture. At the end of the day, it's more or less delaying the inevitable. Sooner or later, the MILF or other groups will get it in their heads to seize even more territory and one can only imagine how our government and our society will react then.
The CCT
"Catch a fish for a man and you feed him fish for one day. Teach a man to catch a fish and you feed him fish for the rest of his life." The saying goes something like that anyway. I'm not really sure.
But the point is, by letting someone make a good living for themselves, they gain the opportunity to have a prosperous life and a promising future for their families. However, if you just give them money, nothing will stop them from spending all that money on trivial stuff like gambling, drinks or other vices all in one day which will subsequently drive them to bankruptcy again.
While giving money to the poor is a good thing and can allow one to better oneself, it is not a guarantee for progress. Instead, it all depends on the person spending the money. Unfortunately, based on the number of "one-week millionaires" (lottery winners who lose all their winnings because of overspending in just the course of a week) we keep hearing about, you can see just how "wise" Pinoys are when it comes to money.
Now, from my own opinion, giving people the opportunity to earn their own sizeable keep might be a different story. With that in mind, they'll be able to make their own money by working and prevent them from relying too much on dole-outs. In the end, it becomes a win-win situation because you get a productive worker (or at least an average worker, at that) and you're able to give someone the opportunity to feed his or her family on a regular basis.
The Case with OFWs
Okay, going back to my sentiments in the first paragraphs of this article…
The fact that Mary Jane Veloso was spared was a "win" on our part. However, I regret to say that what's been done is at best a "delaying tactic" much like the first two examples mentioned above. There is still a chance that the Indonesian government will find more reasons to have Mary Jane Veloso executed. Worse yet, and I cannot emphasize it enough, there are still other OFWs out there who may be in danger or worse.
Like the second point mentioned above, I think we should find a means to provide more opportunities for our countrymen instead of keeping the potentially dangerous system we have now. Why force them to travel overseas to make ends meet for their families when we can provide business opportunities and promising careers for them here in the Philippines. By keeping the oligarch-centered system we have, we are essentially just making the rich richer and the poor poorer and needlessly endangering the lives of productive Filipino citizens.
Let's push to have more job opportunities with fair deals here in the Philippines instead of forcing our countrymen to risk themselves in potentially dangerous settings outside the country…
I HAVE RETURNED TO LAY WASTE TO OUR ENEMIES!