My wife and I are now in the final stretch of our scouting activity for the best college for our son. I recently realized that best way to really get to know the culture of a school is to go past their official websites and instead check out Twitter. By simply going through the motion of reading the tweets of students, one can get a better and honest feel of how campus life is, particularly among the narrowed down list of potential schools for our kid.
One specific set of tweets caught my eye, though. There are a significant number of messages with the hashtag #BenildeProblems and most of them point to an article by JP Fenix titled "School Safety and a do-nothing policy" published in Rappler on April 19, 2015.
I was greatly distressed by what I read as it was just in time when we were making a choice for our son's college education. We have been discussing choices due to impressions that the other school wouldn't be as safe with the fact of our son living too far from home. There have been talks about campus violence and many of which are linked to fraternities. Many of the cases linked to fraternities never fall too far away from what we would be familiar with as "gang violence". What is more shocking to note are the cases of physical torture inflicted upon their neophytes that we have come to accept with a euphemism called "hazing" continues unabated. The practice of absolutely criminal ranging from mutilation to murder!
There has been a number of reported deaths due to this procedure. The latest recorded was that of a Hotel and Restaurant Management (HRM) student Guillo Cesar Servando of the College of St. Benilde in 2014 due to multiple injuries which ensued from fraternity hazing done to him by suspected member of the Tau Gamma Phi faction.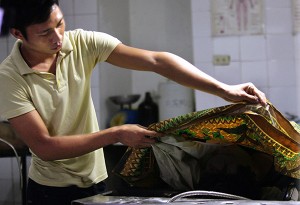 Two months after, the only reaction from CSB is the given statement of Vice Chancellor Robin Serrano claiming that the school shall cooperate with any consecutive investigations and prohibitions with regards to fraternity-related hazing which would be carried out by the National Bureau of Investigation (NBI).
What exactly is the relevance of mere words and statements such as those given by this institution; if it carries no definite action with it? Cooperation with investigations and playing to establish satisfaction from individuals such as parents and students will clearly not solve the problem of hazing. It is akin to having an acquaintance hearing one's troubles and saying: "I'll see what I can do." Nothing is done or accomplished!
It is apparent that schools and universities are more concerned about their educational services and their establishment's academic repute that they begin to disregard the security of the students they admit. And because of this truth, the anti-hazing law becomes immaterial as is obvious with Section 3 in relation to the Servando-case. Just because the hazing procedures carried out was in Palanan, Makati and not the school area, means CSB is absolved of their involvement in the matter. It is an acceptable probability that there ARE students in establishment who are members of fraternities offering neophytes to join their groups, presenting favorable advantages and/or benefits from doing so.
The government, on the other hand, must be aware that it is not enough to present a law which stands as mere words; but is not enforced through actions for the given reason that fraternities carry on this practice not only in schools and similar institutions.
Any individual with an interest for the correction of the issue of hazing may consult the Philippine government's mandates and edicts on this matter; specifically Republic Act No. 8049; also known as The Anti-Hazing Law. Two sections related to the current topic read thus:
Sec. 2. No hazing or initiation rites in any form or manner by a fraternity, sorority or organization shall be allowed without prior written notice to the school authorities or head of organization seven (7) days before the conduct of such initiation. The written notice shall indicate the period of the initiation activities which shall not exceed three (3) days, shall include the names of those to be subjected to such activities, and shall further contain an undertaking that no physical violence be employed by anybody during such initiation rites.
Sec. 3. The head of the school or organization or their representatives must assign at least two (2) representatives of the school or organization, as the case may be, to be present during the initiation. It is the duty of such representative to see to it that no physical harm of any kind shall be inflicted upon a recruit, neophyte or applicant.
The question to be raised against these statements would be: are the mentioned authorities truly carrying out their obligations to follow this mandate?
The College of Saint Benilde is not the only academic organization which falls short of complying with this decree, but other organizations as well.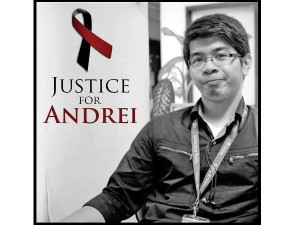 2012 Marc Andre Marcos — A 20-year-old San Beda University law student who was allegedly beaten to death by members of Lex Leonum fraternity. The accused were cleared from charges in 2013.
Schools and universities have their alibis and reasons to act as 'Pilates' to clear themselves of their responsibilities as the government institutions do whenever cases of deaths by hazing occur. This makes overcoming the problem of said methods a near impossibility. Figuring out a new strategy would take time.
The University of Rochester has its own suggestive methods on how to halt hazing, but unfortunately the sentences this organization poses in its website is not applicable to the reality of fraternities, especially in the Philippines.
Clearly, this country's educational system would need a more immediate remedy to this problem.
The following are questions the nation must be cognizant of to inspire the imposition of appropriate measures concerning the subject of hazing:
• How many more potential deaths must come to reality until the appropriate tactics be discovered?
• Shall parents and students forever be apprehensive of this problem?
• Will educational institutions be capable of maintaining their positive repute and a public outlook toward them, if the same are marred with unfavorable circumstances?
As for the role of "institutional guardians" which school administrations and government authorities play in this; they cannot just show indifference and defend themselves like parents who claim that they cannot keep their attention focused on their children, all of the time. It is not only the latter that is the center of concern for this matter, but the very establishment itself.
What academic organization would want a stain on their name? I'm a La Sallian and CSB is also a La Sallian college but this neglect on the issue is certainly affecting my expectations of the Alma Matter.
Can government authorities forever bear discriminations for their lack of action and performance?
A personal opinion with regards to this overall matter would be more direct and severe as it would be more practical to refrain from actions of restraint and implement those of abolition. Instead of creating anti-hazing laws/policies which attempt to, but futilely, control the methods and procedures of fraternities, sororities, et al; the existence of the latter should be eliminated. These groups must be considered illegal and creation of such should be outlawed.
If one cannot rid a tree of its harmful pests embedded in its branches, then the most practical thing to do is to chop down the entire tree.
John is a Senior Management Consultant for Strategy and Planning and has consulted with some of the most famous local and international companies. He has a combined experience of 15 years in the area of Enterprise Development and Corporate Strategic Planning. He has been a Professional Manager, a Management Consultant a Development Economist and an NGO Executive Director.