"The only thing necessary for the triumph of evil is for good men to do nothing."
~Edmund Burke
The above quote implies that evil prevails when good people fail to take action. In all my years, I have noticed that many Filipinos don't only condition themselves to not act against evil but to also not care about it when it's staring at them in the face. To this day, I fail to understand just what kind of mindset Filipinos have and why they continue to be oblivious to the bitter reality that now saturates our country. As I have said many times over, many of our fellow Filipinos behave like children playing in a perilous forest oblivious to the wolves, bears and snakes as if not believing in them will make them stop existing.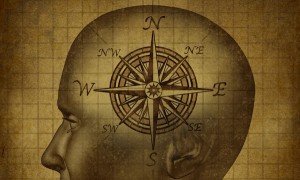 However, while the apathy of the Filipino people is certainly alarming, I would also like to consider just what is it that brought us to this point? How can a once proud and honorable people, once lauded as one of the most progressive nations of Southeast Asia become the laughing stock that it is today? Well, the answers are far from comforting…
First Question: What is evil to begin with?
So how do you define evil? What, for you, is bad and what is good?
For religious people, being good is about following the standards put forth by God, Allah, Brahma or any other deity. For us Abrahamics (Jews, Christians and Muslims), there are the Ten Commandments. For the Buddhists, there is the Eightfold Path. Just about every religion has its own code of good and evil.
As for atheists, there is the idea of Humanism. That is being humane to your fellow man. While relatively recent compared to Old World Religions, Humanism definitely has a point to make in our world today especially with fundamentalism and extremism on the rise.
The Philippines is home to both religious people, non-religious people and everyone else in between. But then again, do a lot of them know the difference between good and evil and are they willing to take a stand in such matters. The answer, apparently, is no. Why? Because the media has essentially corrupted the idea of what is good and what is evil.
Here's how:
As I've mentioned in a previous article, a lot of Filipinos don't like having their fun ruined. That's why policemen, even the good ones who are just trying to maintain law and order in their respective communities, are used to scare children. For many Filipinos: discipline=strict rules=evil. That is why it has become quite popular to demonize the Marcos administration and whatever projects he put together for the country.
Here's a trivia. If you know about all the atrocities the Japanese Imperial Army committed against the people of Far East Asia, it was all because of lack of discipline among their ranks. The officers of the army were not willing to discipline their forces, which resulted in the rape and slaughter of so many women in Nanjing, China as well as the Philippines. Since their emperor gave the order of rape all, kill all and burn all, the soldiers decided that they had everything to themselves and that anything went. Now, compare that to the many "People Power" revolutions we've been having over the years.
What matters to most Filipinos isn't what you're doing but how they figure in what you're doing. Are you stealing funds from the community? I won't say anything unless you steal from me. Are you sharing the funds you've stolen with me? Even better!
This isn't the only that's wrong with the morals of the Filipino people. The other, of course, is how they misinterpret the idea of "good". I'm sure that everyone admires the poor but hardworking type of person. Unfortunately, through the use of the media, many of our less informed countrymen are duped into thinking that the poor are always good. The media seems to openly demonize the rich and the intellectuals and depict anyone criticizing the poor and their activities as "evil" even if what many poor people in real life are doing (i.e. drinking, gambling or committing incest) can be considered "evil" in and of themselves.
Another thing I'd like to mention is that in more progressive shows like in Filipino indie films, the occasional thought-out TV show and most foreign media, there is often a grayness in protagonists, no matter who they are. Of course, this is a mere reflection of real life. Remember that even the greatest of heroes are guilty of one sin or another. For instance Oskar Schindler was a rampant womanizer and George Washington was still a slave owner. But even this concept flies way over the head of most Filipinos. Also of note is that not all conflicts are pure black and white or a good vs. evil. Settings like Warhammer 40,000 or in realistic shows like The Pacific depict heroes who are, at best extremists guided by their ideals or, at worst, are cold-blooded killers killing only for the sake of pleasure.
The bottom line is that anyone who is being criticized or persecuted by the rich are almost automatically labeled as "evil" even when they might actually have a point. Doubly so for intellectuals who are depicted as ignorant to the plight of the poor or utterly emotionless. If this is how we classify the difference between good and evil in the Philippines, is it any real surprise that terrorists are allowed to run free and are even considered allies by our government?
Second Question: What do we do now?
Taking action is important if you want to put a decisive end to evil and corruption. Unfortunately, this kind of work can get really messy and, when not taken seriously, can have serious consequences.
In our society alone, it's probably tough to find anyone with any strong opinions and a well thought-out reason for it.
Take for instance how our brand of democracy actually works. Instead of choosing a leader who will guide us to progress and prosperity, we only choose people who will shoulder the burden of leadership alone. That's right, what we actually want is someone who will do everything for us instead of someone who will tell us the correct thing to do.
One of the egregious examples I can point to are the countless irresponsible people who throw their garbage all over the countryside or the cityscape and then, when it floods, blames the government for all their troubles. None of them bother to consider disposing of their garbage properly and that, were they to do so, the floods would at least be mitigated and the damage done would be minimized.
Third Question: What are YOU going to do about it?
I think I'll leave the answer to our readers on this one…
I HAVE RETURNED TO LAY WASTE TO OUR ENEMIES!