Look, I'm not claiming to be an expert when it comes to women. Heck, back when I was in college and still studying nursing, my grades sucked big time when it came to maternal and child care. Not joking there people. When instructors asked me about the "stages of labor" I would enumerate to them how you needed to put a building together and how to divide the pay between workers.
Anyway, today, let's talk about girls. And ladies, before you react negatively, please read this article to the end. It may also have something for you to consider for the rest of your lives once you meet the "man-of-your-dreams" and raise your own family.
No, this article has little to do with gender warfare. I think that both men and women should be equals and that only with each other can we hope to truly attain greatness. Unfortunately, due to the backward ways of our country, the equality and responsibilities of every citizen is often addled by the government, media and stupidity of society. I'm not here to expound on gender roles or any such silliness, I'm here to expound things we should think about for the betterment of our country.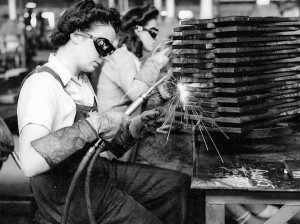 I have been a supporter of feminism since I was in high-school. I believed in the idea that women have the right to say what they want to say and deserve a special place in our society. Being raised mostly by my mother (my father had little to do with my life and was mostly just an unpleasant influence), I have always thought that women have as much influence on a given society as men do. However, with this country's rampant ineptitude, is it really any surprise that women are also victims of corruption and ignorance?
The Madonna-Whore Complex
Ladies and gentlemen, I present to you one of the biggest reason for the whole ruckus about the infidelity genre and why they happen. According to Sigmund Freud, the "madonna-whore complex" is the idea that women are either all good or all bad. Also called the "virgin-whore complex", this is just one of many false dichotomies that have stuck to the minds of all Filipinos over the years. Take note girls, according to Freud (if you even believe the guy), the reason some men resort to cheating is because they see their wives as too "virtuous" to touch and have sex with.
The idea of the ideal woman in the Philippines is often embodied by Maria Clara from Noli Me Tangere. A good woman is always demure, shy, refrains from vices and never thinks about sex. Never mind that everyone probably has their own idea of an ideal woman (mine would probably be someone with long green hair and bat wings on her head, but enough of that) and that every woman has a right to make herself what she wants to be. Well, to be fair, there have been numerous other similar examples of this character archetype all over the world. Take for instance the idea of the English Rose in the West and Yamato Nadeshiko of Japan. However, both the English Rose and Yamato Nadeshiko are seen for their wisdom and not just their superficial display of their goodness. It is the intent behind their actions, I think, that make them truly great and not just because they're quiet, nice and considered "virgins".
What's worse is that most Filipinos only see the superficial aspects of women and judge them accordingly. Here are some of the basic criteria with how most Pinoys measure women:
Good:
Shy
Demure
Does not raise her voice
Wears clothes that are NOT sexy or hides her curves
Eats slowly and graciously
Laughs shyly
Never thinks or talks about sex
Has no interest in sex and only does it out of obligation to her husband
Always clean and smells good
Never curses
Can cook
Can do laundry
Can clean the house
Does not drink
Does not smoke
Does not gamble
Does not like doing things that males enjoy
Bad:
Outgoing
Has her own way of doing things
Talks loudly
Wears revealing clothing
Eats like a pig
Laughs a lot
Always thinks or talks about sex
Is in desperate need of sex all the time
Grungy and smells funny
Swears a lot
Can not cook
Can not do laundry
Can not clean the house
Drinks
Smokes
Gambles
Does things that males enjoy (interest in cars, games etc.)
This false dichotomy is misleading as no one woman can possibly have everything in one list. More likely than not, they will be a mix of all of several of these traits from each list. With these kinds of absurd standards, some people even call out women who just enjoy having a good laugh, talking loudly or even  just swearing out of sheer shock. I've met a lot of people (men and women alike) who call women with shorts or skirts that end at the knees or women who talk about sex malandi or perverted despite the fact that shorter legwear can be practical in some cases and that it's often better to talk about sex, its nature and its consequences rather than deal with an unwanted pregnancy.
People also tend to look down on women who do not wish to have children, as if that in itself is a sin of some kind. Our society often demands our women to be productive mothers as if their sole purpose of existence was to bear children for men.
"Women are Inferior"
This has been fading over the years and, for that much I guess we can be thankful. Nonetheless, I still think that a lot of people in the Philippines still look down on women in general. I've seen people snickering at female police officers and I have heard of parents laughing at their daughters when they say that they want to join the military. Then, there are still those male drivers who openly mistrust female drivers.
While I believe that women are indeed a vital part of any country, our media is certainly not helping much in improving the mindsets of people. Remember that majority of women, especially stay-at-home moms, have nothing to watch at home save for the ultra mind-numbing teleseryes that corrupt their brains and, by extension, the brains of their children. Loaded with misguided messages and fairy tale themes, many of the local shows seem to dictate that women are indeed inferior to men and that they will only ever be nothing without a man in their life.
Objectification of Women
This trend is also fading but I have sometimes seen other guys display this kind of trait. There are a lot of men who still see women as mere "objects" and not people. What's even worse is that I have also met women who buy into this hogwash and see themselves as nothing more than assets of their husbands or boyfriends. Then, there are still many of those who think that they will never find happiness unless they find a man in their life even if said man they find might not even truly love them.
Over the years, I've come to think that the objectification of women persists (unlike in the West where women have more say in the family and by extension society in general) because we ourselves drill this kind of idea into our women through our media. When was the last time you saw a single middle-aged woman portrayed in a positive light in any local TV show? When was the last time you saw a childless woman by choice portrayed in a positive light in mainstream media?
Listen people, it's the 21st Century already. We like to pride ourselves with being a modern society but it's quite apparent that many of us still have a feudal age mindset. There are many things we need to change and I think one of the first things we need to get squared away is how we see and treat the fairer sex.
I HAVE RETURNED TO LAY WASTE TO OUR ENEMIES!