I've long believed that dogs are people too, although it was only late last year that I read an article from the New York Times that tended to validate my belief.
An article by Gregory Berns, a professor of neuroeconomics at Emory University and the author of "How Dogs Love Us: A Neuroscientist and His Adopted Dog Decode the Canine Brain.", described how MRI scan results showed that dogs apparently had emotions.
Berns wrote about a series of tests which observed activity in a region of the brain which both dogs and humans have called the caudate nucleus.
Caudate activation is so consistent that under the right circumstances, it can predict our preferences for food, music and even beauty.

In dogs, we found that activity in the caudate increased in response to hand signals indicating food. The caudate also activated to the smells of familiar humans. And in preliminary tests, it activated to the return of an owner who had momentarily stepped out of view. Do these findings prove that dogs love us? Not quite. But many of the same things that activate the human caudate, which are associated with positive emotions, also activate the dog caudate. Neuroscientists call this a functional homology, and it may be an indication of canine emotions.

The ability to experience positive emotions, like love and attachment, would mean that dogs have a level of sentience comparable to that of a human child. And this ability suggests a rethinking of how we treat dogs.
Dogs are people too, like I said, and when they die, there are "parents" who undergo a period of intense grieving that can be likened to one who is grieving over the death of a child, sibling, or close friend.
I've had several dogs in my life and I can tell you, when a dog is sick there are endless bouts of worrying and when they die, it feels like having a hole torn from your core.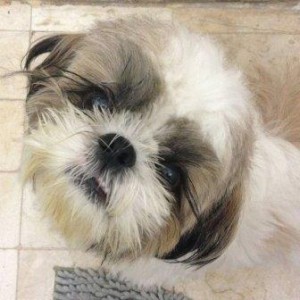 Friend and former colleague Atty. Michelle Estor tagged me in a heart breaking story about Karen Balce and what happened to her dog Tyler at Dog Spa Philippines in BF Homes, Paranaque.
The pain of seeing a pet pass on from sickness or old age is excruciating as it is, but what more if the pet is killed by heartless negligence? I can only imagine the anguish.
Section's of Karen Balce's story about how the negligence of one of Dog Spa Philippines' employees killed Tyler follows:
The groomers texted my mom that Tyler was ready for pick up, and when she got there they made her wait for a couple of minutes and then out came the groomer saying "Ma'am may nangyari po kay Tyler" my mom rushed inside to find out that Tyler on a table in a leash is already dead. The cause was that after they groomed him, they put him on a leash (he was never ever on a leash, even in the house) and placed him on table and left him there; for some reason he fell/ jumped out of the table and so he was hung to death, they only found out when my mom got there 30 mins after they finished grooming him. Tyler struggled to death, which is the hardest part for us. The receptionist mentioned to my mom how tyler was barking, assuming that he was lonely since he was the only dog there, we later assumed that he was barking asking for help and no one came to the rescue.

We treated him like he was really part of the family and cared for him like he was a real human being. He was never allowed to play outside (just because he can't get dirty, which he hates as well), his stroller was his way out of the house, and hearing Sunday Mass was always the highlight of his week. He celebrates his birthday yearly complete with a party, and he was spoiled by mom in the way that I can even get jealous. It crushes our heart over and over again how our baby died struggling. It pains us to know that we weren't able to help him and that his death could have been prevented.
One commenter on Karen's post on Facebook pointed out, "They should never have placed your dog on the table with or without a leash. Even if it didn't hang him, he could have broken bones if he had tried to jump off it."
After being upbraided by several people on their Facebook page, the Dog Spa Philippines managed an almost robotic explanation for what happened…
Dear Pet parents Thank you for giving us the chance to answer this. Yes, this sad and very unfortunate accident happened in our BF Homes branch and we are all very heart broken. Tyler has been a loyal customer for the past three years and has always been handled by the same groomer.

As pet parents ourselves, we have always ensured that all our staff would do their very best to always maintain a high quality of service and standards. Rest assured that this groomer is no longer with us and that we will ensure that nothing like this has a chance of ever happening again.

We have offered out sympathies and support to Tyler's owners, and mourn the (sic) lose of their dear friend.

We will aim to regain the trust of pet parents and their furry babies. We thank you for your continued support and understanding.
One thing that got me is that Dog Spa Philippines claims that they are familiar with Tyler, but how come they put the dog on a leash when Karen claims that Tyler was never put on a leash? How could Tyler's groomer for three years NOT KNOW THAT? Moreover, the dog was barking for THIRTY MINUTES and no one in the shop even CHECKED on what was happening, HOW EXACTLY DOES DOG SPA PHILIPPINES MAINTAIN ITS QUALITY OF SERVICE?
Karen warns other pet owners in her Facebook post, "Mind you, its a policy to place the dogs in cages after grooming and not on a leash. We are now exploring what we can do to give Tyler's death justice and give what is due to the people who did this to him."
My friend Michelle relates that even that unfeeling response had been removed from the page…
So I commented on the FB page of The Dog Spa (Philippines) about Tyler, the dog who, according to Karen Balce, was hanged to death in their custody, after one of their groomers left him on the grooming table with a leash on. I expressed outrage at what allegedly happened, and at how the establishment responded, according to their own admission.

I was about to post another comment, asking why they did not post their explanation (if it can even be called that) on their wall and merely posted it as a comment (hiding something?).
To my utter disappointment, I discovered that not only did the page administrator delete my comment and my reply to one of the comments. It also prevented me from further commenting/replying on the page. Now, all I can do is share its posts.
I don't know if this is the first time that such a death happened in Dog Spa Philippines, although some people claim it isn't. Nevertheless, I hope this is the LAST TIME it happens because I hope their business closes its shutters forever.