Christmas is coming and the holiday season is in the air. No-brainer there. Filipinos know the drill. The banks will be awash with OFW remittances and on the docks will be landed those familiar boxes of loot from "ninongs" and "ninangs" (in the broader sense of both words) overseas. Consider then the safety of all that stuff with regard to the Philippines being the crime-infested society that it is. It will be a crook's paradise — both big time and small-time. So be careful what you share on Facebook.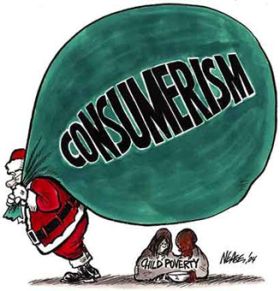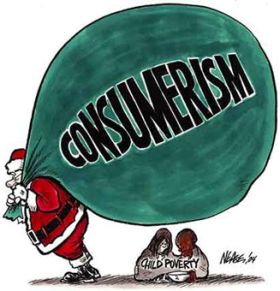 We all want to share our "blessings", specially over the season of giving in particular. No surprise to that. But think for a moment what you are sharing on today's technology platforms — the insides of your houses, the cool stuff you have in it, the steaks you feast on, the expensive toys your children play with and, most importantly, your current whereabouts. That is almost like putting up a display window in a supermarket for thieves. Indeed, stop for a minute and ask yourself what your kids are sharing on Facebook and Instagram. They may be setting themselves up for a kidnapping!
The trouble with Christmas is that it lays bare the stark contrasts between the "Haves" and "Have-Nots". In the Philippines, this is particularly disturbing. There are already enough reminders of that yawning gap between the rich and poor over the rest of the year to keep frustration and envy seething not just between classes but even within classes. I hazard a guess that there is more of that checking-one-another-out culture among the upper classes. Poor people have more or less accepted that they will never be able to buy a Mercedes Benz. But neighbors in gated communities, former classmates in exclusive schools and workmates in the same multinational corporation can actually aspire to one-up their peers' stuff and achievements that they spy on social media timelines and newsfeeds.
So while we hear a lot about drug-crazed patay-gutoms kidnapping and raping hapless well-heeled colegialas as they drive home after a night of clubbing, there are also a lot of rich victims of violent crime perpetrated by people they know, often people who are closest to them and just as rich. Think Filipino race car driver Enzo Pastor. The guy was allegedly murdered by his wife's lover, both of whom aren't exactly destitute. There is enough covetousness going around as it is, and the last thing we need is the sort of technology usage that further inflames that by putting all the "must-have" stuff we are so "blessed" enough to own in front of people's faces.
And what's up with the whole idea of being "blessed" with stuff anyway? There are billions of starving people all over the world. What makes one presume to be more "blessed" (presumably by God) than those billions out there who spend their days scrounging around for their next meal? Why would God "bless" me and not them? Is it because I pray more and worship him more? That just does not make any sense. Why would an all-powerful God need to be worshipped?
Sorry, but we need to apply a bit more perspective around the idea of "sharing" on Facebook. What is it we really want to achieve? Is it to share "blessings"? Or is it to rub into your so-called friends' faces that you are better than them? Think about it. Social media is so ingrained in our lives that we've all forgotten what the point of it all really is. My high-school teacher once said that Christmas is a time of reflection. Now that really worked at a time when we did not have all these devices that suck the soul out of "the season of giving". Nowadays, people's idea of "reflection" is staring at their newsfeeds and thinking of the next better-than-yours piece of content to "share" with their friends and followers.
Frustrated artist doing geek for a living.