So last week, the Philippines had its SM shirtgate scandal where a shirt with the incription "It's not rape, it's a snuggle with a cuddle" was seen and snapped, said snap going "viral" of course. Said viral photo then becoming the object of much indignation.
Now this: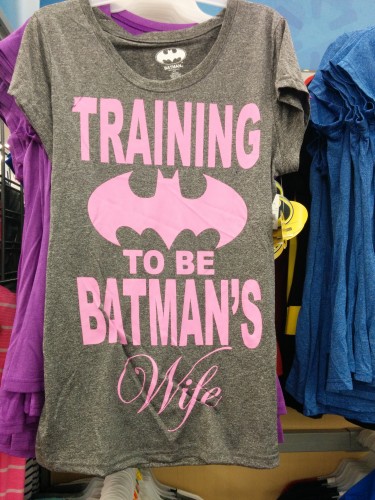 This excellent shirt is currently on sale at Walmart in "juniors" size.
Blogger PJ said:
The idea that you should settle for being married to or sleeping with someone awesome instead of being the awesome person is insulting. This just happens to be aimed at a young girl. I resent the idea that she should "train" to be so Batman's wife. I'd rather her train to be the Joker, Penguin, or Catwoman. At least she'd be doing her own thing.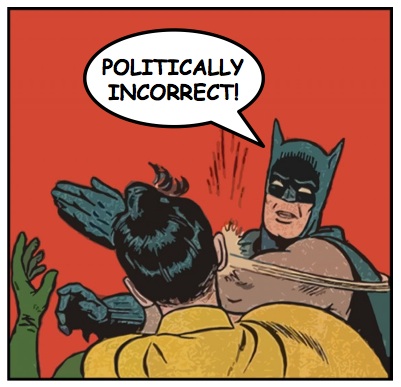 I agree! Although personally I might overthink this a bit and postulate that the "Batman" in the assertion "Training to be Batman's wife" could be metaphorical and refer to the idealized man every woman dreams about.
But that's just me. 😉
[Photo courtesy PJsays.com.]
Frustrated artist doing geek for a living.