In its "social media for social good" powow last week, self-described "social news network" Rappler.com furthers the ideal of "women leaders using tech to make an impact on people's lives" and posed the question "How can all of us, men and women, woman up?"
The idea there being that the more traditional notion of "manning up" has fallen back as an old relic of a supposedly bygone age where being "manly" was automatically equated to the lofty ideals of courage and fortitude. So in these politically-correct times, the idea that one would "woman up" in order to step up to the same ideals becomes equally resonant in today's progressive=hipster culture.
So fast forward to today and take a quick look at this photo of Coco Martin going for a stroll with what looks like a pet on the other end of a leash he is holding. Note too the Rappler watermark stamped on the upper-right corner of this photo.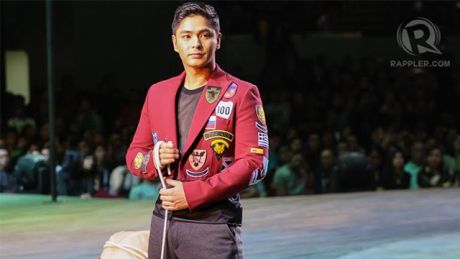 Funny enough, the above photo doesn't tell us the whole story. But the next uncropped one does.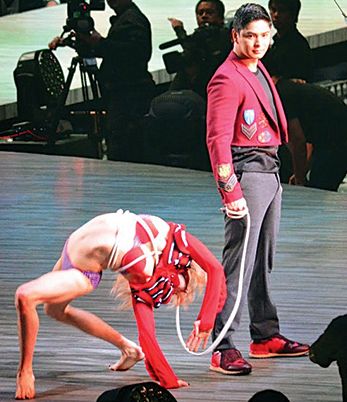 What was it that Rappler's star "reporter" Patricia Evangelista was said to have said? Oh yeah, "It's about how you tell the story."
But that's just some kiddie reporter. Rupert Murdoch, an old fart who happens to be a media uber-mogul, was reputed to have upheld the industry motto, Never let the facts get in the way of a good story. So here he is now laughing all the way to the bank. He certainly did something right. Perhaps then and on second thought, Ms Evangelista's got her thinking right as well and is on her way to a successful career in "journalism". Rappler's shareholders ought to celebrate.
benign0 is the Webmaster of GetRealPhilippines.com.