A Fitting Testament To Myopic, Parochial, and Political Economy Based National Planning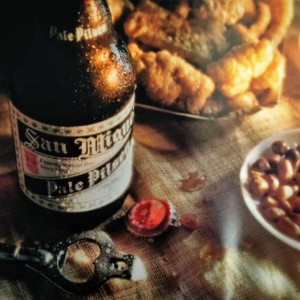 According to the grape vine, all plans to add to or expand the reclaimed area in Manila Bay seems to be 'dead in the water' — literally.
I didn't believe the pronouncements of the demise of any and all Manila Bay reclamation projects seriously a few months ago, but now, it seems quite clear that this might be the case.  The corporations who first fielded proposals in 2011 and 2012 have begun quieting down, a complete turn around from their loud and upbeat attitude when the projects were brought up.
Notwithstanding the bold pronouncements of the Philippine Roman Catholic Church of its virtual success at stopping reclamation on the strength of "legal, moral, and scientific" grounds.
Last year, Tagle, his predecessor Gaudencio Rosales and 20 other bishops expressed "deep reservations" over plans to reclaim portions of Manila Bay for 38 real estate projects, saying that similar reclamation projects "had resulted in disastrous flooding, especially in Las Piñas, Parañaque, Malabon, Navotas and some cities and towns in Cavite, Laguna, Bulacan and Pampanga."
For an organization that doesn't pay income taxes for any of its properties or commercial activities, it seems it has the power to dictate on the country's government officials.
Thing is, except for San Miguel Corporation's proposed $10 Billion airport to be built on 1,600 hectares on newly reclaimed land in Manila Bay, there is almost no more news of the proposed reclamation projects of SM and Manila Goldcoast Development Corporation these days.
It didn't help that, almost at first mention, the proposed projects of SM and Manila Goldcoast were shot down with the more or less same groups of people being at the lead with the addition of so-called Filipino social media 'thought leaders'.
One group that figured consistently in opposing new and revived reclamation projects is Pamalakaya, a leftist backed subsistence fisherfolk organization which figured prominently during the days of the PEA-AMARI-FILINVEST scandal. Of the groups opposed to reclamation, I figure, it's Pamalakaya that may actually have a stake in the talks because their members are actually informal settlers on reclaimed land and argue if you must for the scrapping of the Lina Law, they're stakeholders in any development that may cause their eviction.
Then again, as usual, there's the idea that these "subsistence fisherfolk" might be just pawns in a bigger game and they're easy enough to deploy along with impressionable/gullible students to picket against reclamation projects that would:
1. Block the Historic Manila Bay Sunset. A claim easily debunked using SUNCALC, which is an online web-based map you can use to see where the sun sets at any given time of year in any location on earth.
2. Cause Massive Flooding. Another claim debunked merely by showing the proposed plans and locations of the proposed reclamation sites. Like San Miguel Corporation's proposed $10 Billion Airport that would reclaim 1,600 hectares from Manila Bay, the Manila Goldcoast Development Corporation's 148 hectare reclamation project would not block waterways that drain flood waters into Manila Bay because it would be (A) far away from such waterways and (B) would have wide channels separating it from the shore.
3. Create A Bowl Effect. Nevermind that according to most articles on the topic the so-called bowl effect actually happens in inland areas reclaimed from marshland that is actually below sea level and which the Manila Bay area is not.
4. Reclaimed Areas Are Vulnerable to Liquefaction. A claim which ignores the fact that NO LIQUEFACTION occurred in the old Manila Bay reclamation area and along the Roxas Boulevard (which most people don't realize is RECLAIMED LAND) during the 7.8 magnitude 1990 earthquake that shook up a great part of Luzon. As renowned architect Jun Palafox said, as long as reclaimed areas are done right, liquefaction shouldn't be a concern.  Considering the advances in land reclamation technology, the threat of liquefaction is something that is answered by ENGINEERING.
5. Worsen Storm Surges. This claim is actually the exact opposite of what's going to happen if all of the planned 26,000 hectares Manila Bay reclamation is realized. If the reclaimed areas are built higher than the highest recorded waves in Manila Bay, it would actually help prevent those waves from bringing water inland by acting as a BARRIER or DIKE, possibly preventing Manila Bay's waters from flooding stretches of Pasay Taft Avenue.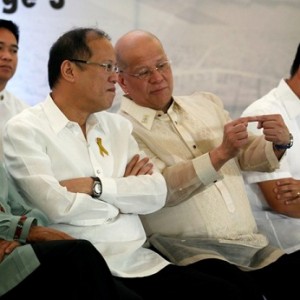 Now, here is the question that's bugging me.
If these so-called scientific basis for opposing reclamation is true for SM and Manila Goldcoast, why isn't it true for San Miguel Corporation's proposed airport project?
IBA BA ANG MAY PINAGSAMAHAN?
Could all other reclamation projects have been stalled to give San Miguel Corporation certain advantages? The chief one being the only company to get its reclamation project off the ground.
Nevermind that it's regulatory capture of the power sector was outed only recently in Ellen Tordesilla's article on Zenaida Ducut.