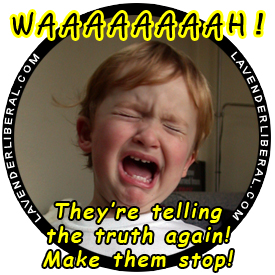 It is no secret that Filipinos are collectively extremely sensitive to criticism. In fact, a term exists in the vernacular to describe just how bad Filipinos are at taking it: balat-sibuyas, literally, onion-skinned. The explanation is that, just as onion skin peels rather easily, the Filipino "skin" easily gets hurt.
Fact is, there is a lot to criticize about Filipinos and the society that they've built for themselves. They have a track record of making wrong choices, being unable to control their emotions, repeating their past mistakes, and letting the wrong arguments win. The results – political, social, and economical – speak for themselves.
You would think Filipinos will be able to man up to their shortcomings, and eventually learn to take criticism in stride after being subjected to such, for so often and so long. But no, some things never change; hypersensitivity, it seems, is deeply ingrained into the Filipino DNA. It's so ingrained, in fact, that they have become predictable.
A few common, and very irritating ways Filipinos react to criticism are listed below.
1. Why do you hate Filipinos so much?
Why is criticism necessarily equated to hate when it comes to Filipinos? Because they take it as an attack on their person. They are unable to separate their person from criticism of their deed.
2. Instead of criticizing your fellow Filipinos, why don't you uplift their spirits instead?
"Uplifting their spirits" will not change the fact that Filipinos screwed up on something. In fact, they're more liable to repeat the mistake with such "uplifting" and "encouragement".
3. Aren't you Filipino too? If so, then you are a traitor.
"Criticizing one's country because we desire it to improve" is an alien concept here in the Philippines simply because Filipinos don't know how to handle anyone/anything who/that does not agree with them.
If Filipinos don't want to receive criticism from themselves, from foreigners all the more so.
4. You are a foreigner, you have no right to criticize my country! Go back to your own!
Isn't this a wrong move for an entity that wants to rely significantly on tourism and on external validation to boost its economy?
5. Why don't you run for government if you know so much?
Filipinos are generally resigned to thinking that being in government is the only way one can make a difference. Sadly, the statement "run for government" betrays an inclination by Filipinos to let others do their thinking for them. Filipinos lack a sense of personal accountability and a sense of self-initiative.
Besides, if they didn't listen at first to criticism from someone who isn't in government, what's the guarantee that they will when that same person is in the position anyway?
6. It is much worse in other places/countries
Pwede-na-yan, di naman kami kulelat pa eh. (That'll do, we're not at the bottom of the heap yet.) Even if Filipinos are at the bottom of the heap, they still won't do anything.
7. Other ethnic groups/countries do that too!
Bandwagon mentality at its finest. Misery loves company? Is popularity of an idea a reliable indicator of its validity?
That other people do the same thing that's been detrimental to you doesn't change the fact that it has been detrimental, therefore, wrong, for you.
8. It's always been done that way (ganyan na nakasanayan namin)
Resistance to change – Filipinos don't like being put in short-term discomfort, even if the benefit is long-term. Filipinos also don't like change because to do so, to them, is an admission that they were wrong about something. And Filipinos are NEVER wrong.
9. BAN/CRUCIFY HIM/HER!
A response that is all but expected coming from a bunch of easily provoked emotional wrecks. Unfortunately, Filipinos are more bark than bite; they have hardly any substance to back up their "form".
This list, of course, is not exhaustive. Feel free to add more in the comments below, if there is anything I may have missed out.
If we apply the softly-softly way to tell Filipinos that they made a mistake about something, they either tell you that it's not possible, or they assert their "righteousness" over you when they sense weakness. On the other hand, if we criticize them hard, we get a combination of any, or all, of the responses I mentioned above.
Thus, the puzzle remains unsolved: how to get the Filipino to improve? What's going to take him/her to finally realize just how deep in a sh*thole he/she is?
But then again, it seems that some people just don't want to be helped.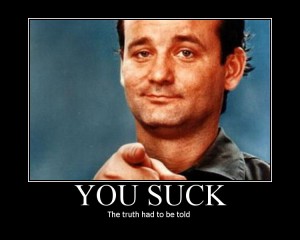 А вы, друзья, как ни садитесь, все в музыканты не годитесь. – But you, my friends, however you sit, not all as musicians fit.