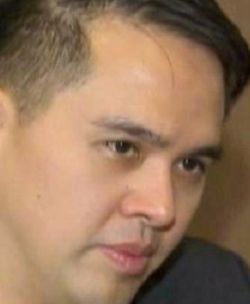 Things continue to look grim for the embattled group of characters accused of being involved one way or another in the mauling of top ABS-CBN celebrity Vhong Navarro. The list of characters has so far been getting longer…
(1) Deniece Cornejo, siblings Cedric and Bernice Lee, along with a group of alleged thugs (including Ferdinand Guerrero who has since formally denied joining in the mauling of Navarro) who were at the scene of the alleged crime; and, since then,
(2) Roxanne Cabanero who crawled out of the woodwork to accuse Navarro of perpetrating a past rape incident in which she was the alleged victim.
Navarro has since been scoring public relations wins helped, of course, by his deep-pocketed employers…
Loved for the highly-identifiable "zero-to-hero" characters that he has portrayed through the years, Vhong has endeared himself to the entire nation as the Pinoy equivalent of "everyman" whom every Filipino can relate with. Vhong's potent mass appeal was further bolstered in 2009 when he joined ABS-CBN's groundbreaking daily variety show *It's Showtime* as one of its pioneering hosts.

"It has always been my philosophy to always be happy and I want to spread all happiness that I can through my work not just as an actor but as a dancer and TV host as well," says Vhong. "I am both overwhelmed and overjoyed with the solid support of ABS-CBN, Star Cinema, and my fans. We worked very hard to make sure that everyone would enjoy *Da Possessed*. We should all enjoy life together and we should all laugh together."
Lee and camp have so far been firing back, first in late February with the Cabanero brouhaha (Cabanero, however, denies links to Lee et al), and then on the 14th March with a petition filed with the Court of Appeals seeking to muzzle the Department of Justice (DOJ) investigation with a Temporary Restraining Order (TRO). The DOJ has so far been making significant headway in the case.
The Bureau of Internal Revenue (BIR), for its part, has added its weight to the pressure bearing down on Lee and camp. The BIR has recently reportedly slapped a lawsuit against Lee and officers of his company Izumo Contractors Inc for failure to pay Php194.47 million in due taxes…
Also included in the complaint with Lee—the company's president and chief executive officer—were its chief operating officer John K. Ong and financial officer Judy Gutierrez Lee.

They were all charged with willfully attempting to evade or defeat tax and deliberately failing to supply correct and accurate information in the annual income tax return (ITR) for taxable years 2006 to 2009 in violation of Sections 254 and 255 of the National Internal Revenue Code of 1997.
According to its website, Izumo Contractors Inc is "a construction services company which offers a wide array of professional building and engineering services." Interestingly, the page within that site where its list of projects are showcased has been taken offline.
The Manila Times had reported back on the 1st of February 2014 that Izumo had been awarded contracts for the repair of various facilities Terminal 1 of the Ninoy Aquino International Airport (NAIA) under a Php150 million contract. The report also reveals that Lee also partly owns and heads Colossal Mining Corporation, "the biggest iron sand concessionaire in the Philippines" and Phil-Asia Dredging and Reclamation Corp, "the biggest dredging operation in Cagayan River," among other companies.
benign0 is the Webmaster of GetRealPhilippines.com.