The Net is awash lately with lots of lament about the sad state of intellectualism in Philippine society. Most recent is the stuff about the way Pinoys lionize new X Factor celeb and erstwhile caregiver Rose Fostanes. Like, is there nothing more to the Philippines than reality TV stars and beauty pageant winners?
Then there is the news about how our Labor Department is now mulling opening the local job market to foreigners. Jeez. As far as I understand these are just a handful of job types that require specialist skills. Certainly, a country of more than a hundred million could find even one qualified environmental planner or aircraft mechanic, right? Yeah, you'd think so. According to Charles Darwin's theory of evolution, throw in a billion mutant DNA strands into the primordial soup pot and at least one organism with an improved brainstem will crawl out every million years or so. To be fair, it's been only a few odd decades that the Philippines has been a nation.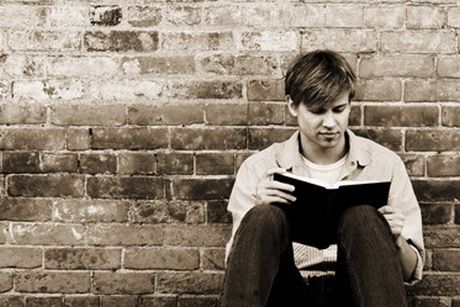 So I propose we ladies help evolution in the Philippines chug along a bit faster. I mean, talk of "revolution" among so-called "activists" has just gotten so old. What Filipinos really need to do is to evolve in the right direction. Slowly, perhaps, but maybe a bit more surely than these half-brained "revolutions" the "intelligentsia" keep yapping about.
Yeah, the only real way to make the Philippines a smarter country is to breed out idiots. And it could begin if Pinays start demanding a bit more from the men who court them. I mean, it's gotten worse, specially in this hook-up culture. It does not take much anymore nowadays to get a girl to lift her skirt. This means that the boys no longer try as hard. They are no longer challenged. And when minds are not challenged, they wither. That's about as good a basis as any to explain why it is difficult to be hopeful that the Philippines will be a better country someday — it is because our definition of what it means to be the fittest in the gene pool has become so mediocre. It is no longer about the cleverest, smartest, wittiest, strongest, or most creative guy. It has become all about the guy who best fits the role model put up before us by Star Cinema.
Hope in the youth? Nah. Dumb today, dumber tomorrow.
If boys cannot be bothered to challenge themselves, perhaps the gals will be up to the challenge of challenging themselves. Date boys who are wittier, deeper, and more thoughtful. Date boys who know how to wait and were not raised to expect instant gratification. I believe the best fitness indicator exhibited by a male specimen who fits the above criteria is reading. Find a guy who reads books.
Why is a guy who reads books a great catch?
It's really very simple.
First of all, books are a very expensive luxury in the Philippines. So, Guarantee Number One: a guy who can afford reading books on a regular basis can afford to buy you a big juicy Wagyu steak dinner on a date. Second, it takes a lot of time and focus to read a book. So Guarantee Number Two: a guy who has the time to read books (and comprehend them) is not only financially rich, he's time rich. Which means he is less inclined to be the type to worry about how to squeeze you into his schedule between his call center shifts and sleeping time. More importantly, he will listen and think through every nuance of the thoughts you express in conversation — because he's got focus — a rare plus in the A.D.D. generation hanging out in Henry Sy's malls today.
The third is a no-brainer: guys who read books are not shallow. And, thus, Guarantee Number Three: they will not fall for the next bimbo who drapes herself all over him — or the next one. Or the one that follows the next.
In short: A book in a guy's hand may as well be a "Swiss Made" label plastered on his forehead.
Satisfaction guaranteed on three counts girls!
Best of all, if we ladies re-calibrate our tastes in men along these simple guidelines we will, in the process, help improve the Philippines' gene pool by dooming dumbasses to extinction. Everybody wins. 🙂
"The man who does not read has no advantage over the man who cannot read."
Mark Twain got that right.
Frustrated artist doing geek for a living.