The ABS-CBN News headline got it right: "Sorry ladies, Chris Tiu is already married". He's the perfect Pinoy guy — handsome, Jesuit-educated, star basketball player, smart (as in, a grad of the Ateneo's flagship mega-hard ultra-elite course Management Engineering), and, get this, super religious. Legend has it that he prays the rosary everyday. Wow! What a guy!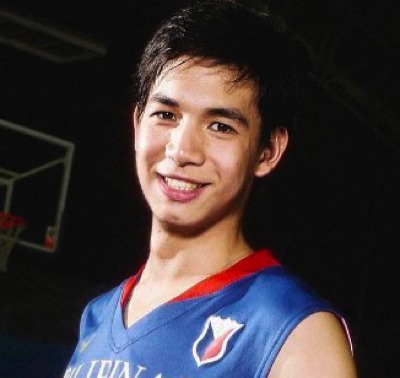 I mean, maybe Atenistas back in the days of kopong kopong were known to carry rosaries in their pockets — maybe even actually use them for prayer once in a while. Can former president and Ateneo alumnus Joseph "Erap" Estrada help us out here? Is this rosary thing really true, sir?
SUPPORT INDEPENDENT SOCIAL COMMENTARY!
Subscribe to our Substack community GRP Insider to receive by email our in-depth free weekly newsletter. Opt into a paid subscription and you'll get premium insider briefs and insights from us daily.
Subscribe to our Substack newsletter, GRP Insider!
Learn more
Nonetheless, are guys like Chris Tiu even supposed to actually exist today in boom-boom Manila of 2013?? Tell me, Lord, if there still any like him out there? Even more incredible, the girl he married, Clarisse Ong, is supposedly his one and only girlfriend since third-year high school. Is this guy for real?
Hold that thought there and let's pause to thank God Chris Tiu is now married. The Philippines is now a safer place for the lovelorn now that Chris is off the market. Perhaps now we can start to appreciate the guys next to us who are for real. Don't get me wrong though. Without a doubt, Chris Tiu is the real deal. The fact that he'd quietly slink off to wed his sweetheart in a hush-hush ceremony in Vancouver proves he is not one of those tacky narcissist attention whores that populate Pinoy showbiz (oh yeah, and Pinoy politics too).
But me having taken college Statistics 101, I'd know enough about the odds of finding a guy that has all the boxes ticked. Pity the gals who try so hard to find such a guy. Now there is one less to hope for.
All the best to the TIUperman!
Frustrated artist doing geek for a living.