I'm a 34-year-old NBA center. I'm black. And I'm gay.
Jason Collins current NBA free agent
Ilda told me last week (via FB ) that I should bend while the metal is hot. The challenge of course knowing if your "metal" is hot or what hot really is or what your metal is or what bending means to you "metal". Nobody said this was easy.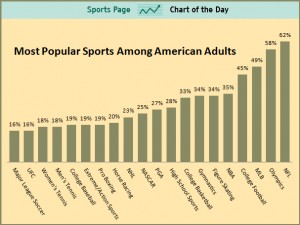 Earlier this year NBA player Jason Collins came out of the closet. Some local politicians probably shudder at the thought  although they could learn from his example. Most pinoys still believe the NBA is not only the most popular sport but the only sport in America. For the sake of this point just know the National Football League is the most popular sport    in a place that already has the best basketball, baseball and hockey on the planet.
Now that the first " active" athlete of the four major team sports has come out of the closet there is speculation when that will happen in the most popular sport (and arguably the most macho) which is NFL Football. Although Collins still did a very admirable thing the impact is a bit muffled because there is no guarantee he will be on an NBA roster next year. Jason Collins is far from his prime so for what its worth this sent shock waves but could still reverberate further still.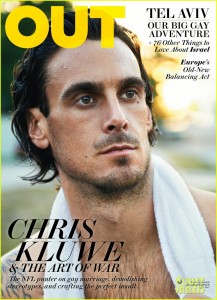 A few months before the Collins announcement speculation began when ( and not if) an active NFL player would 'come out". A current Minnesota Viking who is an outspoken marriage equality advocate speculated that an openly gay NFL player would be privy to incomprehensible endorsement opportunities. Chris Kluwe in the gay news website The Pink News  likened this future pioneer to Jackie Robinson who became the first major league baseball player who happened to be black in 1947. Another fact of the era was despite the existence of the other professional sports ( football, basketball and hockey ) nothing came close to the consciousness of the national sports fan as baseball did. What many do know is that as recently as the early 80s the NBA Finals were on tape delay in the US. Played after the late news. The NBA has come a long way even from those days.
Jim Rohn  once likened the marketplace to reality. The reality is that this hypothetical player as of now would be addressing a market that many companies would want a strong foothold on. According to this article from Business Insider the estimated buying power of the LGBT community is over $800 billion annually.
In my Everywhere There's Lot Of Piggies Living Piggy Lives post  I talked about going to Luneta a week ago and my perceptions of the pork barrel story: 1) the scandal goes wider than most people think. 2) the scandal goes higher and deeper than most people think. Janet Napoles is just the poster girl and the scapegoat as my fellow GRP writer Paul Farol  will state much more eloquently than I ever could.  I personally doubt she has a monopoly on the truth. I believe that there are other people among us that can do a pretty good job answering the same fill in blanks (thanks Hans Gruber)  test most of us want to give Ms. Napoles after we have her force swallow two buckets of truth serum.
Just like Chavitt did with Erap in 2001  you just need one. There is this perception that Ms. Napoles is the only one but a scam of this magnitude is not confined to her. It will not be easy of course. This person will have to be like St.Paul and somehow have their Road to Damascus moment. Who is to say that a goofball writer like me does not give a little push in that direction?
Let's say that person is now motivated there will be danger. That rules Noynoy Aquino out.    I never said it was going to be easy. The person who does this will be a celebrity beyond comprehension. They will be able to win future elections with minimal use of epal.  They may never have to pay for dinner. They might get their own talk show. Their fate might be similar to the fantasy Dexter has at the end of season 1  of a ticker tape parade but only real . They will allegedly have that all in their disposal. The kicker is, it would be the right thing to do.
The first openly gay NFL player will allegedly have enormous endorsements to look forward to. The first breakout Senator (or whatever position it ends up being) in the context of the Pork Barrel outrage would have a lot to look forward to it seems. The country is looking for answers and imagine the hero that person would be. They would be showered with enough positive attention to overload a thousand KSPs. Opportunity awaits!
Putting a very sharp needle into the balloon known as Pinoy Pride since 2012.